Nuru International ends extreme poverty in remote, rural areas by equipping local leaders with the tools and knowledge to build self-sustaining, self-scaling impact programs to lift their communities out of extreme poverty within seven years.
Breaking the cycle of extreme poverty begins by listening to the needs and ideas of the people who live in it every single day.
Identify local leaders
We begin by identifying capable, humble, impassioned local leaders.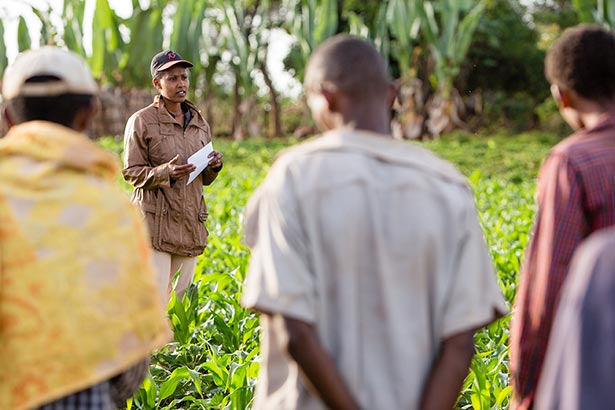 A Nuru agriculture field officer trains farmers on weeding and topdressing techniques to boost their harvests.
Provide training in analysis, synthesis, and design
Local leaders are equipped with the tools and knowledge to select from the best poverty-fighting interventions in the world—solutions that make the most sense for their community.
Co-create solutions addressing 4 areas of need
Together, we co-create an ecosystem in which local leaders can exercise their power to create change.
Create sustainable, lasting change that grows over time
Local leaders design and implement impact programs that scale to neighboring areas to lift thousands of people out of extreme poverty forever.
A Nuru Kenya farmer and her son after a morning of working in their maize field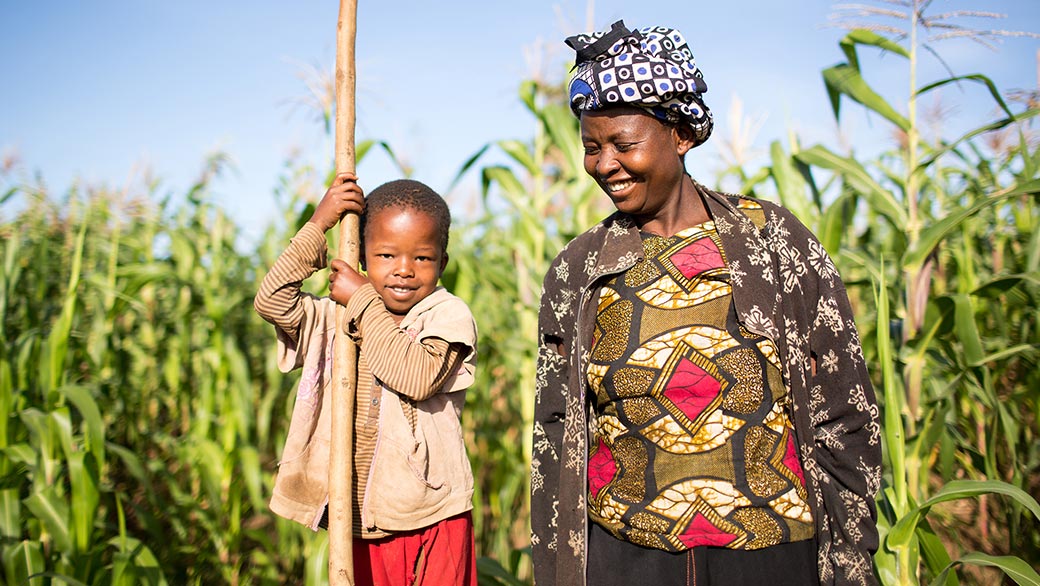 At A Glance
We target those experiencing the most severe levels of poverty.
We equip households to lift themselves out of extreme poverty.
We deliver programs that address four areas of basic need.
We work with smallholder farmers living in isolated, hard-to-reach areas.
We're testing our model in developing states before expanding to fragile states.
We believe lasting impact means generations live free of poverty.
We are registered as a non-governmental organization in each country where we operate.
We identify nationals to develop as servant leaders and nation builders.
We create a reliable source of market-based capital to fund local programs.
"Many organizations we see talk about alleviating poverty. The Peery Foundation has been a supporter of Nuru's work since 2008 because of its thoughtful approach to eradicating poverty. Nuru's model of helping families and communities builds lives of dignity and self-reliance and is a rarity in community development. We are particularly excited to see replication of the model beginning in new geographies."
Dave Peery, Executive Director of the Peery Foundation
We're committed to ending extreme poverty in remote, rural areas. Learn how we're going to do it.
View the Nuru Model