Earth Day: An Urgent Call for Climate Change Adaptation Investment
Nuru Recognizes Earth Day 2023
The Earth Day 2023 theme is "Invest in Our Planet." Nuru is honored to stand with a growing network of partners around the globe to recognize Earth Day 2023 and to reaffirm our commitment to invest in our planet today and every day. As a 1% for the Planet Nonprofit, an Agriculture Innovation Mission for Climate (AIM4C) Knowledge Partner, and an Earth Day Partner, Nuru is also using this as a call to action. We, as a global community, must invest in climate change adaptation efforts immediately. 
Mitigation vs. Adaptation 
Climate change efforts fall into one of two categories: mitigation or adaptation. Climate mitigation efforts are focused on reducing greenhouse gas (GHG) emissions. These GHG emissions contribute to the rising global temperature by trapping heat in the atmosphere. Climate change mitigation activities either eliminate the use of fossil fuels or create carbon sinks–anything that extracts carbon from the air and stores it. Oceans and forests are our largest natural carbon sinks. The International Monetary Fund (IMF) notes that "the ultimate goal is to reduce emissions enough to limit global warming to 1.5°C– 2°C above pre-industrial levels—the point of likely irreversible changes in sea level rise, extreme weather, availability of water, and other significant shifts" (IMF). 
Climate change adaptation is the action of adjusting our behaviors, systems, and ways of life to the present and future impacts of climate change. Adaptation is focused on reducing the risks associated with harmful climate-related events and, where applicable, utilizing any potential opportunities, like longer growing seasons. For perspective, NASA shares that, "Earth's climate has been relatively stable for the past 10,000 years, and this stability has allowed for the development of our modern civilization and agriculture. Our modern life is tailored to that stable climate and not the much warmer climate of the next thousand-plus years. As our climate changes, we will need to adapt" (NASA).
Sub-Saharan Africa – Already Reeling From Climate Change
Rural farmers in communities across Sub-Saharan (SS) Africa are disproportionately facing much of the greatest threats associated with climate change. The 2023 Intergovernmental Panel on Climate Change's (IPCC) Sixth Assessment Report (AR6) notes that an estimated 3.3 to 3.6 billion people globally already live in contexts that are highly vulnerable to climate change. AR6 also emphasizes that "some extreme events have already emerged which exceeded projected global warming conditions for 2100" (IPCC).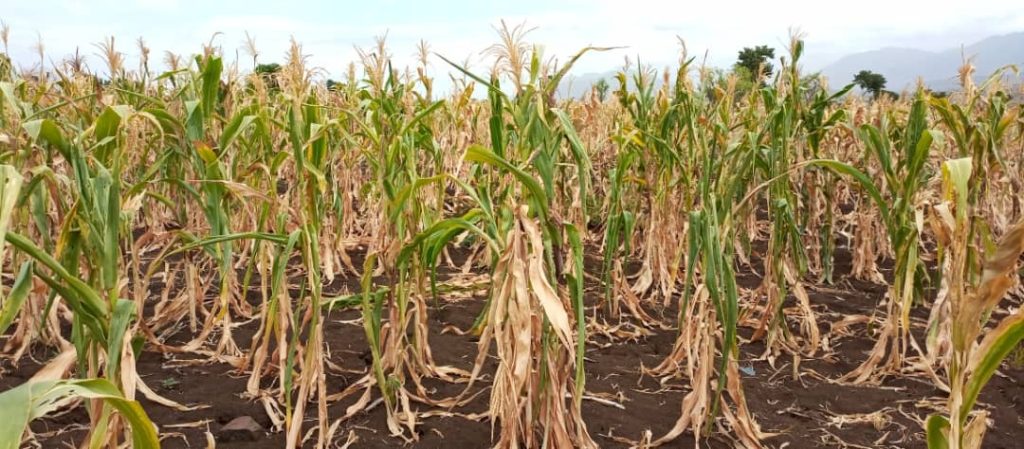 These extreme conditions are altering weather patterns across SS Africa, resulting in significant negative impacts on livelihoods, food security, nutrition, and national economies. The climate injustices faced in the countries where Nuru works–Kenya, Ethiopia, Nigeria, and Burkina Faso–are underscored by the meager contributions these four countries make to global GHG emissions, which annually hovers around 1% collectively. As a reference point, the US alone is contributing 14% to GHG emissions. More information about the GHG gap can be found here.
Climate Change Impacts: Ethiopia & Kenya
Where Nuru Ethiopia works in southern Ethiopia, people are facing severe levels of acute food insecurity, and this is expected to continue. This reality is worsened by an on-going multi-year historic drought. Food access remains limited for millions of households, resulting in widespread displacement and a reduction in household access to food and income (FEWS). The southwestern and rift valley counties of Kenya, home of Nuru Kenya, are experiencing similar challenges. These regions are highly vulnerable to increasingly scarce natural resources, recurring droughts, erratic rainfall patterns, and floods that continue to upend livelihoods and community assets (UNFCCC).  
Climate Change Impacts: Burkina Faso & Nigeria
Furthermore, both Burkina Faso and Nigeria face significant development challenges accelerated by climate risks. In Burkina Faso, with 40% of the population living below the poverty line, the economy is highly vulnerable to external shocks, both climatic and economic, including food and fuel price volatility (World Bank). Additionally, Nigeria's population growth continues to outpace poverty reduction efforts, which will result in an increase of 7.7 million Nigerians living in extreme poverty by 2024. In Nigeria, the northeastern states–where Nuru Nigeria's efforts are focused–are anticipated to have the most severe climate impacts (World Bank).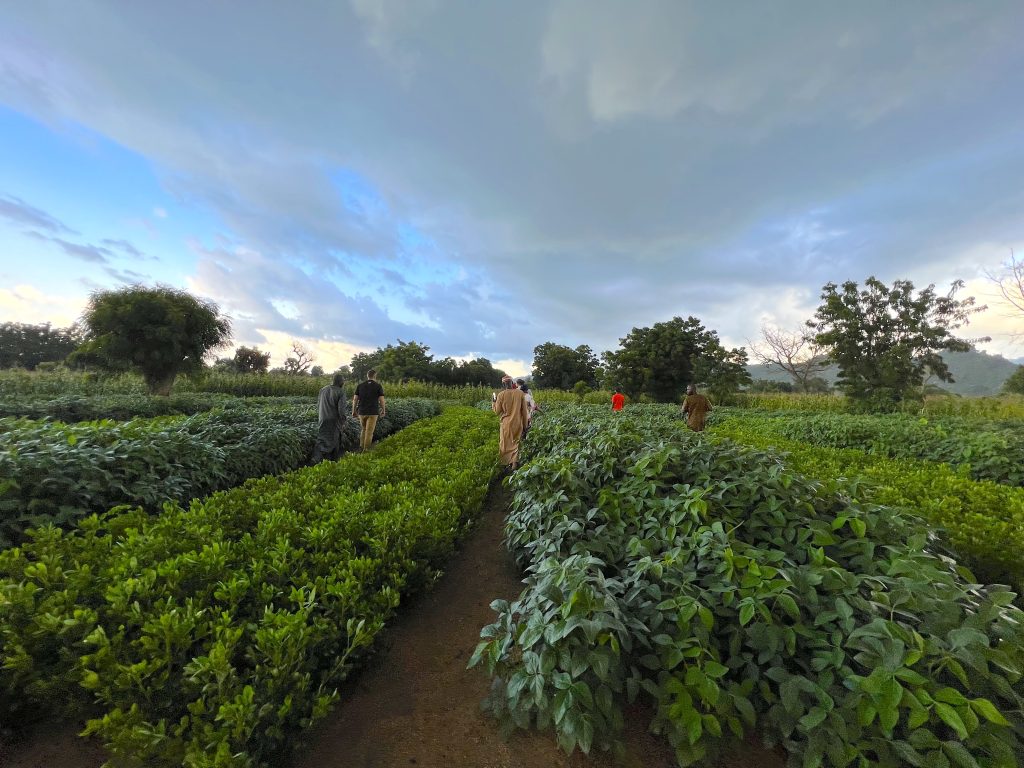 Climate Change Adaptation – An Immediate Necessity 
While the trajectory of climate change is daunting, it is imperative that our global community not choose complacency. Immediate needs resulting from climate change can and must be addressed. The IMF notes that "Adaptation is smart. Every $1 invested in adaptation could yield up to $10 in net economic benefits, depending on the activity, according to a report from the Global Commission on Adaptation" (IMF). Furthermore, the United Nations states that "investing in adaptation makes a lot more sense than waiting and trying to catch up […] Protecting people now saves more lives and reduces risks moving forward. It makes financial sense too because the longer we wait, the more the costs will escalate" (United Nations).
While climate change investments have been growing significantly, the bulk of the funding continues to be focused on climate change mitigation. Though mitigation efforts are vital, adaptation efforts are as well, and adaptive measures must be taken now. The Climate Policy Initiative notes that "the quantity and quality of adaptation finance fall far short of needs."  When financing is available for adaptation, those investments largely go to countries with higher incomes rather than the lower-income countries where the financing is needed most (World Economic Forum). In fragile communities where basic infrastructure for roads, schooling, health, or other services is significantly lacking or altogether unavailable, these communities simply do not have the resources necessary for climate change adaptation.
External support is imperative as places like Nigeria, Kenya, Burkina Faso, and Ethiopia struggle against extreme poverty and the already-realized impacts of climate change.
How Nuru Helps Farmers Adapt Now
Nuru supports smallholder farmers and their cooperatives with climate-smart and nutrition-sensitive agricultural services that help them build their adaptive resilience to climate change. It is imperative that rural smallholder farmers across SS Africa be reached with climate change adaptation measures, as they are the most vulnerable to changing weather and climate-related shocks.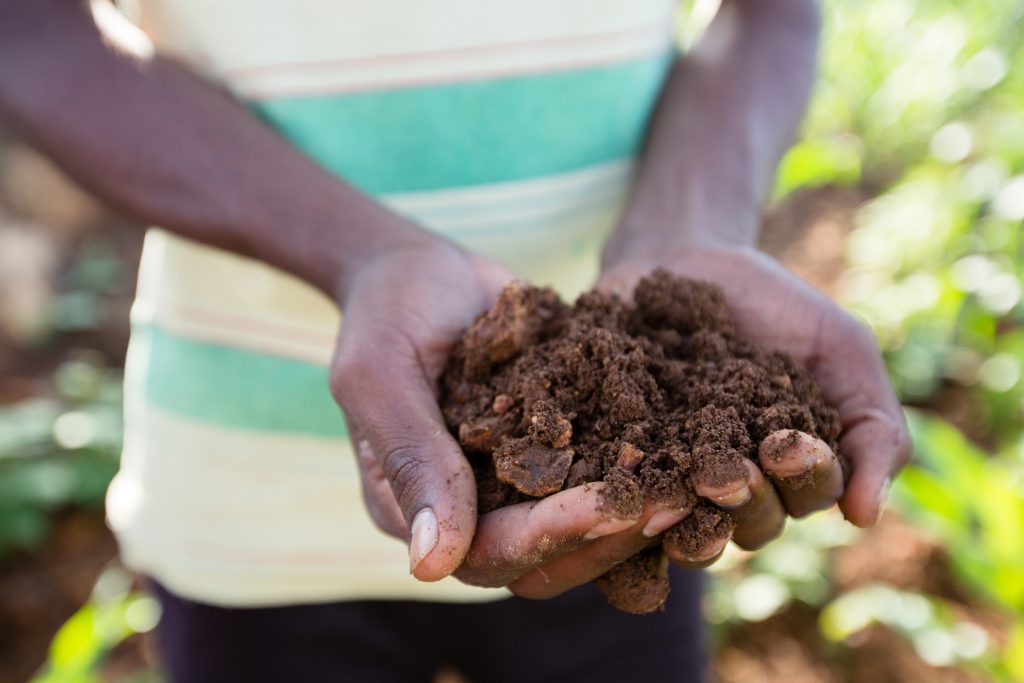 Nuru's approach to building climate resilience in rural farming communities consists of five parts: 
Regenerative Agriculture

  Regenerative farming and grazing practices reverse climate change. This is done by rebuilding soil organic matter and restoring biodiversity in the soil, which draws carbon out of the air and improves the water cycle. Regenerative agriculture leads to healthy soil that is able to support the growth of high quality, nutrient-dense food. Furthermore, it improves rather than degrades land, ultimately leading to productive farms and healthy communities and economies. Prioritizing regenerative agriculture practices means creating an opportunity for farmers to continue farming for decades. Without this focus, these livelihoods are at stake. Nuru's approach to promoting regenerative agriculture is dynamic and holistic. It incorporates a variety of permaculture and organic farming practices while leveraging digital information services that improve the timing and delivery of extension services. Taken together, this approach increases food production, farmers' income, and especially, healthy topsoil.

Increased Incomes and Financial Inclusion

Nuru equips farmers to increase their incomes by supporting their transition to higher value crops (crops that will generate greater income when sold) and creating opportunities for livelihood diversification. Through Nuru-support cooperatives, Nuru farmers have access to the necessary inputs, markets, and capital (i.e. revolving funds) necessary to make this shift. Furthermore, cooperatives provide farmers with access to digital financial services and products, insurance, and savings and financial literacy training. In Nigeria, in 2021, Nuru farmers increased their crop yields by 291%, and families increased their agricultural income from $13 to $114. As farmers continued to recover from the added shock of disruptions that resulted from COVID-19, they were also setting aside money in savings to prepare for potential future shocks. Increased crop yields and household income are important indicators for determining the adaptive resilience capacities of Nuru farmers.

Food and Nutrition Security

A key aspect of climate change adaptation is having secure access to food and nutrition. Nuru equips farmers to access higher protein and more diverse foods through the inclusion of livestock in livelihoods, permagarden training, and the introduction of high nutrition crops, like legumes. To support food and nutrition at the household level, Nuru also focuses on engaging women on food processing, healthy behaviors, and adhering to the Gender Minimum Standards, a document benchmarking the foundational steps required to remove the social and cultural barriers preventing women from accessing and benefitting equally from opportunities.

As an example of this impact, Zala Woreda, a region in Ethiopia, was hit especially hard by the prolonged drought conditions that have impacted East Africa from 2020-22. Fortunately, Nuru Ethiopia had supported farmers to plant mung beans as a cash crop. Cash crops are primarily grown for sale and income, but Nuru also trains farmers to utilize them as high-protein food sources in times of stress and shock. The drought caused many staple food crops to fail, but the mung beans are drought-tolerant with very short growing periods. Farmers were able to not only sell the mung beans, but also begin eating them, supporting food security amid a dangerous time in the region.

Agribusiness Professionalism

Nuru facilitates all of its programming through Nuru cooperatives that are farmer-owned and farmer-led, creating agency for farmers. To  prioritize long-term sustainability, Nuru focuses on supporting these farmer organizations to increase their professionalism and profitability while equipping them to offer business services to member farmers. To measure their increasing professionalism, Nuru utilizes SCOPEinsight assessments to track each cooperative's professional growth. Mella Kaysha cooperative, a Nuru Ethiopia-supported cooperative, received a "score  [that] was equal to or higher than 97% of all assessments in the SCOPEinsight database. It was also approximately 10% higher than the average cooperative assessed by Nuru Ethiopia" (SCOPEinsight).  Nuru is also a member of the Agribusiness Market Ecosystem Alliance (AMEA), a global network for accelerating the professionalization of farmer organizations.

Community-Based Dialogues

To support sustainable behavior change, Nuru focuses on improving household decision-making through women's empowerment and supports social cohesion within the community. Nuru holds diverse local stakeholder meetings at county and sub-county levels. These meetings can include farmers, cooperatives, other private sector actors, government line ministries, and community leaders depending on the topic. These efforts promote healthy discourse on topics that range from agricultural value chains to community disputes. They are vital to building healthy conflict resolution and mitigation plans that are actionable and promote accountability.

Sule, a Nuru farmer in Nigeria noted, "Before the coming of Nuru Nigeria, we had trust issues among ourselves, but they came and brought us together and talked to us about the importance of working as a group and the great things we stand to achieve when we work together. We now trust each other and work together, especially bringing our farm produce together as a group for aggregation."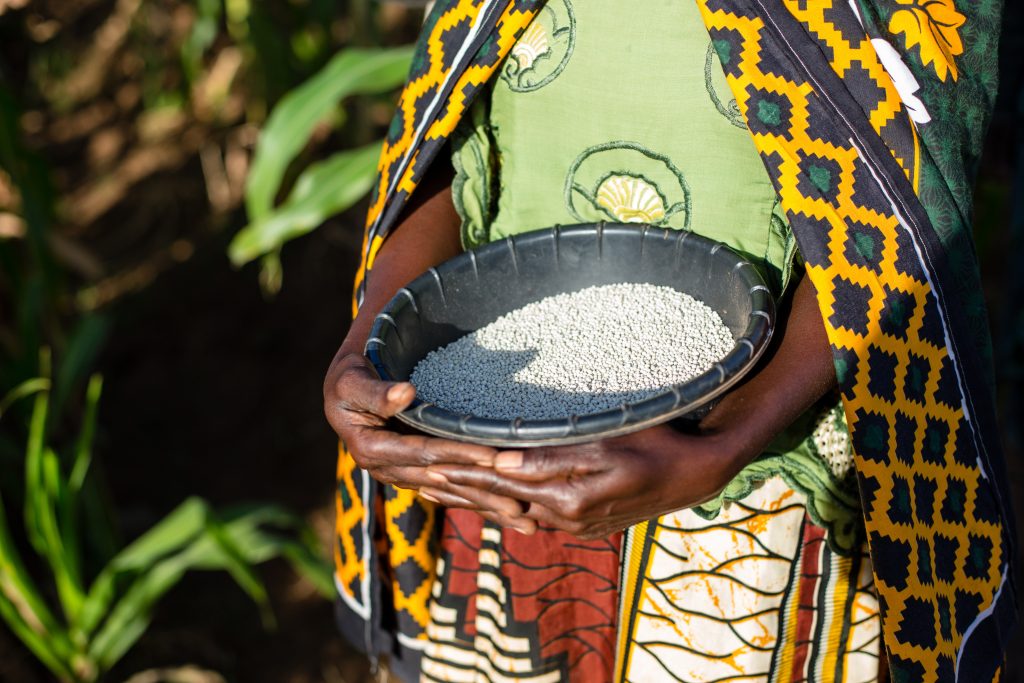 Invest In Our Planet by Investing in Climate Change Adaptation
Local leadership is at the center of Nuru's climate change adaptation approach. Climate change will continue to drive further vulnerability and marginalization unless solutions with a local eye to both current and future climate risks are developed with and within communities. While climate change is a global problem, it requires local adaptations. From crop failures to excessive rainfall to pest outbreaks, each community that Nuru works with faces unique challenges. Local leaders are able to drive change in a way that is responsive to the local needs.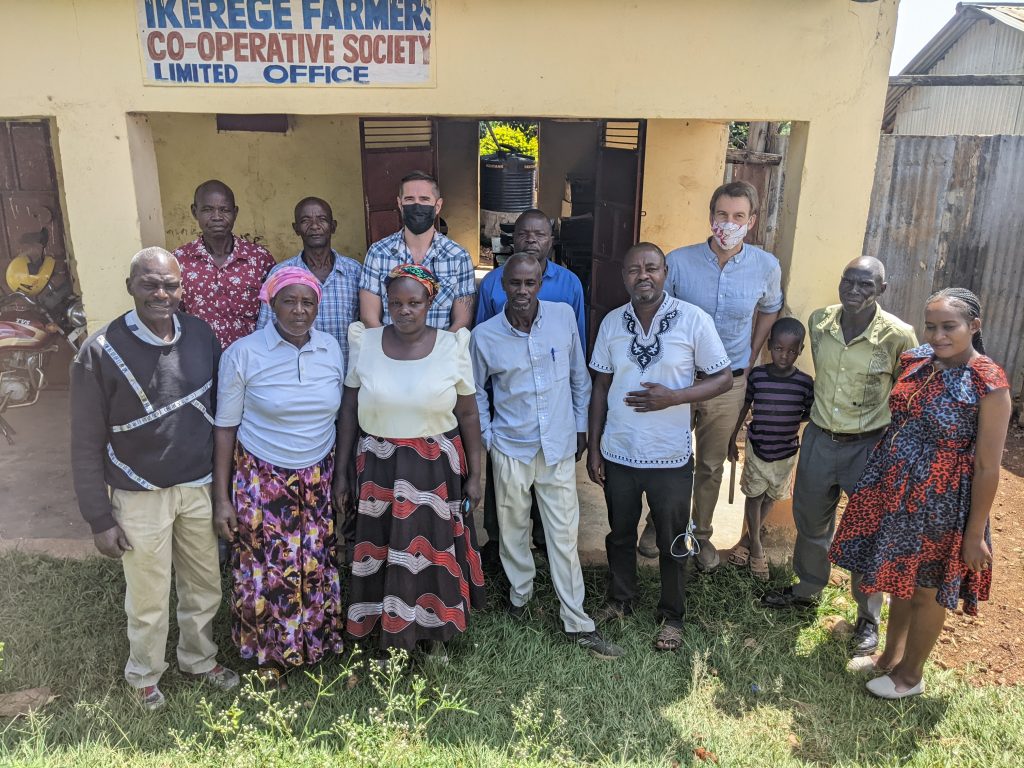 The urgency to stand with these leaders now clear. We are facing an immediate need to enhance and scale up activities that build rural community climate resilience in western Kenya, southern Ethiopia, northeast Nigeria, and central Burkina Faso where Nuru locally-led NGOs base their operations and work with farmers. By focusing on climate change adaptation through farmer cooperatives, Nuru brings lasting change to highly vulnerable rural communities. This offers farmers and communities a pathway to lift themselves out of extreme poverty, generate income, and improve their food security. 
Will you celebrate Earth Day by committing to partner with us and invest in climate change adaptation today?
About Casey Harrison and Tacy Layne
Read More Stories of Hope