Climate Strategy: An Interview with Nuru International's Casey Harrison
In this second post in our three-part series on Nuru's approach to climate change adaptation, we invite you to get to know Nuru International Impact and Learning Director Casey Harrison. In this interview, he shares more about his professional background and unpacks Nuru's Community Climate Resilience Strategy–a vital aspect of the Nuru model in the face of climate change. If you missed part one of this series, you can read it here.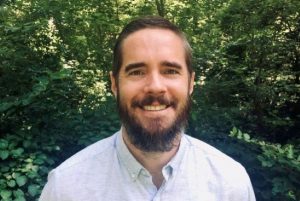 Q: How would you describe your role at Nuru? 
My job is to co-create solutions with Nuru local experts and the farmers they support. I listen to my counterparts, share my 10+ years of first-hand experiences, and rely on research to support the Nuru Collective as they implement, learn, and adapt the Nuru Model to both current and unanticipated risks and opportunities. This role requires a commitment to continuous learning in a variety of technical areas that include agriculture, agribusinesses, financial inclusion, social behavior change, natural resource management, and climate change to name a few. It takes a lot of time, reading, and practical hands-on learning, but my goal is to bring insights that offer value and impact for my Nuru colleagues in Kenya, Ethiopia, Nigeria, and next in Burkina Faso.
Q: What is your background as it pertains to farming/agribusiness?
I grew up on Willowdale Farm in northern Baltimore County, Maryland, in a small town called Butler. The farm is still in operation today and is operated by my cousins with a highly diverse set of activities that include Farmacy Brewery and community-supported agriculture (CSA) sales. Farming is hard and rewarding work. While growing up, I did not always enjoy working on weekends, holidays, and after school, but it also provided a wealth of good memories and experiences. My relationship with farming waned after my father passed away until I volunteered for the U.S. Peace Corps in 2009 at 24 years old, and I was assigned a position as an agriculture extension agent in a small province of Zambia called Luapula. My passion for agriculture and rural life was reignited by the rural Zambian community that welcomed me, cared for me, and challenged me. I have been an ag nerd ever since. 
After the Peace Corps, I spent my graduate studies in Washington D.C. and Costa Rica, focused on how sustainable development, natural resource management, and policy impact the lives and livelihoods of farmers and rural communities. My first position post-graduate school at World Wildlife Fund allowed me to focus on food systems globally and locally that touched vast and diverse landscapes in Southern and East Africa. I am not a farmer, and my day-to-day is now spent in front of a computer. So, I always look for opportunities to listen to farmers like my cousins (Erin and Justin Harrison) and the farmers Nuru supports. I always find time to dig my fingers into my garden soil or visit agricultural research and training centers while traveling and living abroad.
Q: How do you understand the connection between climate change and extreme poverty?
They are intrinsically linked and this assertion is evidenced in a wealth of reports and findings,  including the reports by the Intergovernmental Panel on Climate Change (IPCC). Climate change is a global phenomenon that accelerates and multiplies localized ecological, social, and economic impacts. Most of these impacts are negative because they are "unseasonable", "irregular", or "unanticipated", and they exacerbate the nuanced, context-sensitive community vulnerabilities and weak governance structures that trap people in extreme poverty.
Q: How are farmers in Kenya, Ethiopia, and Nigeria being impacted by climate change?
Farming is the riskiest business, which limits our ability to adapt, especially when financial resources and technology are scarce. This scarcity of resources is the reality for the farmers Nuru supports. The localized impacts of climate change, and the disproportionate impact it has on developing countries like Nigeria, Ethiopia, and Kenya make farming even riskier. This increased risk and threat is evidenced in the extended La Niña event that is driving historic drought in East Africa for a second year while also causing unseasonably early rains in West Africa that challenge traditional planting patterns and cause flooding. There is no running from climate change for a farmer, and it is a good thing that most farmers are also the toughest people I know, because the only option is to adapt. 
Q: How is Nuru helping farmers adapt to the impacts of climate change?
Ending extreme poverty in rural communities lifts "the most serious obstacle to effective [climate change] adaptation" (AR5). Nuru is lifting communities out of extreme poverty and supporting the socio-economic conditions necessary for lasting meaningful choices. We make this possible by 1) promoting regenerative agriculture and improving crop yields, 2) increasing incomes and financial inclusion, 3) building food and nutrition security, 4) enhancing agribusiness professionalism, and 5) galvanizing community-based dialogues. 
Most importantly, these five dimensions of Nuru's community climate resilience strategy are locally-led through Nuru local NGOs in partnership with the communities they serve. This final foundational element of the strategy is vital to building adaptive capacity and limiting unintended consequences that result in maladaptation. Lastly, Nuru leverage's appropriate technology and best practices to enhance and cushion the adaptation choices that communities must make to improve their resilience. This is vital to our shared understanding because adaptation is difficult and in some cases requires humans to change their ways of life.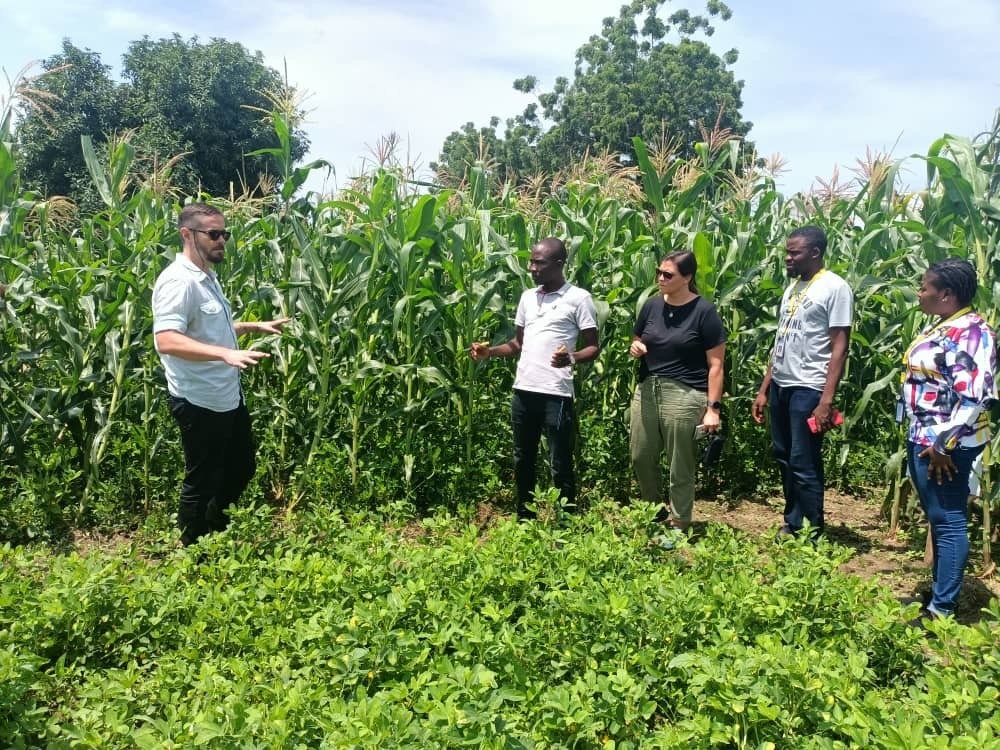 Q: When it comes to adapting to climate change, it seems like there are a variety of dimensions that could be implemented. How were the dimensions that you just outlined chosen? 
At Nuru, we are addressing the most serious obstacle to effective climate change adaptation –extreme poverty. This has remained true since Nuru's inception. Even so, we conducted a rigorous literature review that included IPCC reports, research institute publications, academic journals, farmer publications, and even podcasts beginning in 2019, and really this effort is always ongoing as climate science evolves.
After the literature review, we conducted a year-long process of discussion and feedback with local counterparts in Kenya, Ethiopia, and Nigeria, and at the outset of 2022, the Nuru Collective concluded that these five dimensions presented the best framing for Nuru's community climate resilience strategy. It provides the Nuru Collective with a framework for how it is already contributing to climate change adaptation in the communities served, but also offers ample opportunities for continuous improvement and learning at the NGO, community, and farming levels.
Q: What, in your opinion, is the single most important part of Nuru's community climate resilience strategy? In other words, what is the piece that holds the rest of the strategy together and why?
All five dimensions are locally-led, from the local design process that underpins the Nuru Model to the local leadership that expands on Nuru's impacts through professional farmer-led cooperative businesses. Climate change will continue to drive vulnerability and marginalization unless solutions with a local eye to both current and future climate risks are developed within communities, bringing to bear the best technology in appropriate ways. By focusing on lasting meaningful choices and locally-led development, Nuru helps communities regain their agency, advocate for appropriate policies, and adapt to the aggravating effects of climate change. Nuru has been a leader in locally-led development since 2008, and Nuru will remain a leader in locally-led climate adaptation into the future for these foundational reasons.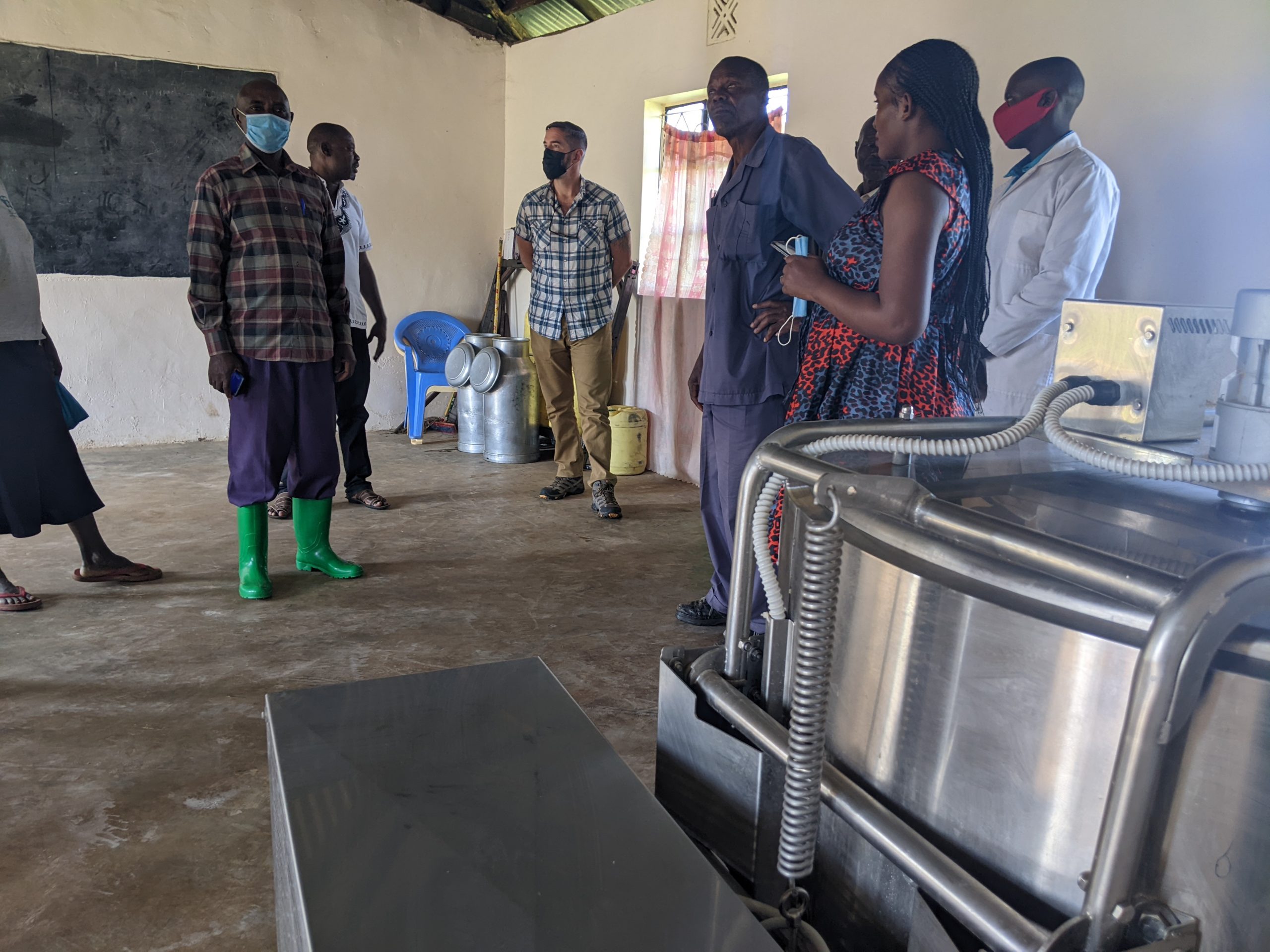 Q: Earlier, you mentioned regenerative agriculture. Can you unpack the history of this term a bit and define what is meant by "regenerative agriculture"? 
The first time I came across this term was in 2010 during my Peace Corps service in Zambia. We were promoting composting with farmers using the famous Rodale Institute's book of composting as part of a permagarden program. The Rodale Institute popularized the term in the 1980s. I was reintroduced to the term by my cousin Justin Harrison around 2017-18 when he passed me a book by Gabe Brown, Dirt to Soil: One Family's Journey into Regenerative Agriculture, and around the same time, I began listening to John Kempf's now popular and aptly named podcast, the Regenerative Agriculture Podcast. Both of these farmers are well known in U.S. agriculture circles as leaders in the application and evolution of regenerative agriculture. As of 2022, the term has evolved from a proxy for "organic agriculture" to meet a wide variety of international definitions. Generally speaking, however, regenerative agriculture describes farming and grazing practices that, among other benefits, rebuild soil organic matter and restore degraded soil biodiversity.
At Nuru, our primary interest is generating meaningful choices for farmers which requires a detailed understanding of their short and long-term socio-economic tradeoffs. Starting from that context, we layer on climate-smart agricultural practices, introduce technologies, and work cooperatively to drive behavior change in ways that support soil health and sustainable on-farm decision-making. This requires our regenerative agriculture activities to meet farmers where they are on their land and within the context of their own constraints.
Nuru Kenya, for example, has a decade-long history of promoting climate-smart and regenerative practices that limit soil erosion and increase soil health, like contour farming, crop rotations, and integrating dairy cattle management with cropping systems. Already in 2022, Nuru Nigeria delivered soil testing services in partnership with a local testing facility to better design the soybean and groundnut input package that Nuru farmers receive on loan for the 2022 cropping season (June-September). This effort, and the subsequent results not only prevented the use of unnecessary fertilizers that damage the environment and can degrade long-term soil health, but it will also save farmers money and increase the likelihood that they will make more income from their crops. 
Q: Nuru's climate strategy also includes a focus on digital solutions. Can you explain how that fits into this strategy?
Digital technology plays a key role in helping Nuru farmers make informed decisions around their regenerative agriculture practices, like planting on time, which is made more difficult using traditional methods as weather patterns shift and become more unpredictable. With this in mind, Nuru is piloting a partnership with Ignitia, a tropical weather forecasting company, in Nigeria and Burkina Faso in 2022 to improve the on-time weather information farmers receive throughout the cropping season. We will be sharing a blog on this partnership later this quarter. 
I'll try to summarize by saying this: regenerative agriculture is a continuous improvement process at Nuru that requires constant learning and informed adaptation to ensure we are building community climate resilience while also limiting maladaptation.  
Q: What challenges does Nuru face in implementing climate-smart agriculture practices?
The greatest challenge is a lack of data to inform appropriate adaptations that are context-specific, which requires a balance between research and bold action. A second challenge is that climate change adaptation, at its core, is behavior change. It requires people to alter their behaviors and even their ways of life to protect their families, their economies, and our Earth. This takes time and patience in the face of a growing threat. It demands fortitude. 
Q: How would you define "success" for the community climate resilience strategy? If this strategy is implemented perfectly, how will things look different for that community? 
Success for this strategy will be realized through the meaningful choices Nuru-supported communities make in managing their natural resources. Communities that can effectively muster resources and advocate for policies that promote effective water resource management, forestry management, and the protection of biodiversity will be the difference. Farmer-led agribusinesses that can access the information, tools, and finance necessary to test soils regularly, invest in supportive technologies and generally increase their adaptive capacity to cope with climate shocks and even reverse the negative effects of climate change will be the success.
One of my favorite writers and thinkers on agrarian topics is Wendell Berry. He says something in the Art of Loading Brush that is a great reminder on this topic. I will paraphrase poorly, but according to him, rural communities are incentivized by proximity and stewardship to conserve the goods of a place, including the living creatures. Nuru's community climate resilience strategy lifts farmers from extreme poverty with the tools necessary to conserve the goods of their place, their landscapes, and our Earth.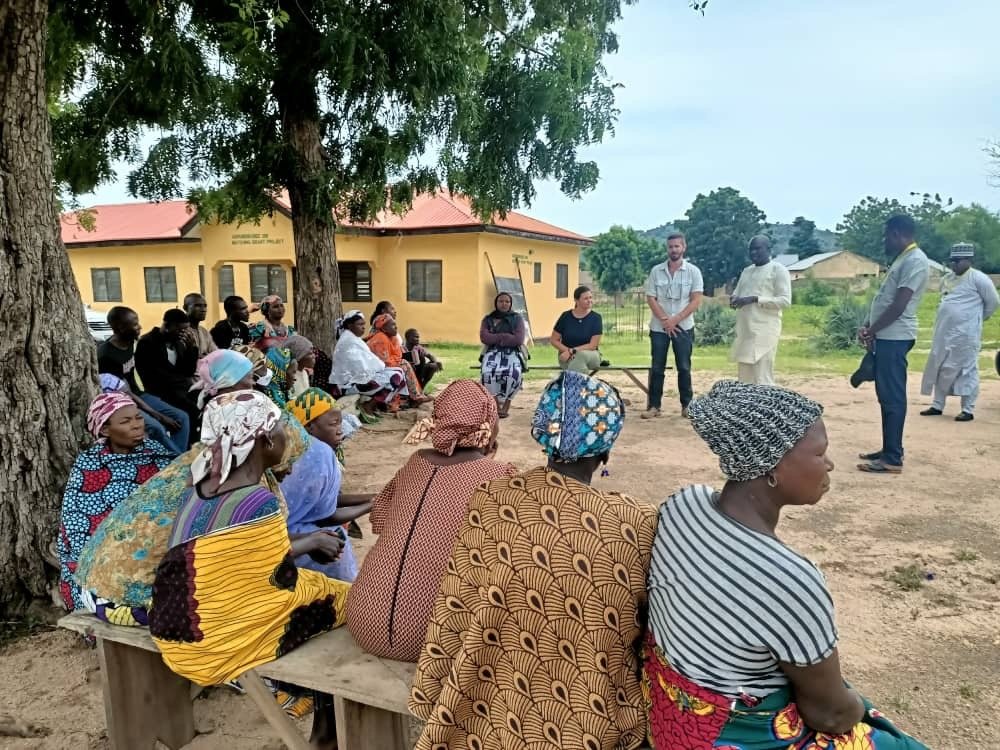 Q: What next step would you recommend to someone who wants to make a difference when it comes to climate change?
I have mentioned a few books, but if you are new to agriculture, try Wendell Berry, in particular, The Unsettling of America for a philosophy grounded in U.S. history, or The Art of Loading Brush for more poetic agrarian musings. If you want to better understand climate change, go to the scientific source and don't shy away from the IPCC website; there are a ton of good summaries and highlights. I have always relied on the U.N. Food and Agriculture Organization (FAO), International Food and Policy Research Institute (IFPRI), as well as, the Consultative Group on International Agricultural Research (CGIAR) for strong international research on food systems, climate, and conflict.
What can you do? Well, the global surface temperature has increased faster since 1970 than in any other 50-year period, and it is virtually certain that extreme weather will continue to disproportionately affect already vulnerable communities that have contributed very little to the problem. These are the communities that Nuru is serving. I'd recommend we all show fortitude and take the bold action required to help communities adapt while also mitigating the worst forms of greenhouse gas emissions to limit the spillover, severity, and suffering. Transitioning from fossil fuels will take time, but that is not a reason to avoid starting now and build on recent successes to shift economies toward renewable energy. You know, climate change can feel like a lot of doom and gloom or somehow insurmountable, but I do not see it all as bad news or inevitable. It represents the greatest challenge to human ingenuity and cooperation of the past century. So I would recommend we all take the time to pause and reflect on this within the context of humanity's diverse and shared needs. 
While giving to Nuru will help the communities we serve to adapt to climate change, this challenge is much bigger than Nuru or farming or international development. We can all take bold action together in unique ways. So, listen, learn, and make your own meaningful choices to help us meet the needs of the present without compromising the needs of the future.  
About Casey Harrison
Livelihoods & Agribusiness Director — Casey was born and raised on a farm in rural Maryland, and has worked at the nexus of smallholder farming in Africa and natural resource management since 2009. Prior to Nuru, he contributed as a Peace Corps Volunteer in Zambia where he served as an agricultural extension agent, and worked with World Wildlife Fund (WWF) on mitigating the negative environmental and social impacts of agricultural production and value chains with a focus on East and Southern Africa. He has completed a dual MA in Natural Resource Management and International Affairs from American University in Washington DC and the University for Peace in Costa Rica, and in his free time, Casey enjoys traveling, backpacking, biking, and live music of all kinds.
Read More Stories of Hope