Nuru Recognizes Earth Day
Saving our planet, lifting people out of poverty, advancing economic growth… these are one and the same fight. We must connect the dots between climate change, water scarcity, energy shortages, global health, food security and women's empowerment. Solutions to one problem must be solutions for all. – Ban Ki-Moon
Earth Day serves as a reminder each year for both individuals and collectives to dedicate time, energy, and resources to mitigating and adapting to the impacts of climate change. While this day provides an opportunity to celebrate the wealth of natural resources with which the earth has provided, it also serves as a challenge to each of us–to accept the bold call to action needed in the face of climate change.
In 2015, all United Nations member states committed to the 2030 Agenda for Sustainable Development, "a shared blueprint for peace and prosperity for people and the planet" (SDGS). SDG 13 is a commitment to "take urgent action to combat climate change and its impacts" with the goal of reducing greenhouse gas emissions, lowering the global average temperature, and formulating and implementing climate adaptation plans. 
IPCC Releases Latest Report 
The latest report (released April 2022) from the Intergovernmental Panel on Climate Change (IPCC) noted that we are currently tracking toward a 3°C increase in global average temperature despite the global climate policy pledges to keep heating at or below 1.5°C (IPCC). Extreme weather events combined with "the knock-on effects of crop failures, migration and economic disruption could then overload political institutions and our abilities to respond to unfolding events" (The Guardian). As a path forward, the IPCC report targets a decrease in the use of fossil fuels, recommends removing carbon from the air, and highlights the importance of reforestation and soil restoration. 
The World Bank notes that "unchecked, climate change will push up to 130 million people into poverty over the next 10 years—unraveling hard-won development gains—and could cause over 200 million people to migrate within their own countries by 2050" (World Bank). This is a prediction that is recently reinforced in Chapter 9 of the IPCC WGII Sixth Assessment Report, which expresses high confidence and increasing evidence that weather across the African continent is getting hotter and more unpredictable. These conditions act as local threat multipliers and are disproportionately impacting the most vulnerable people in rural areas. As the planet gets hotter, these negative effects will drive more people back into poverty (IPCC).
On the Front Lines of Climate Change
74 of the world's poorest countries are the recipients of the World Bank's multi-billion dollar fund, International Development Association (IDA). While these countries account for less than ten percent of global greenhouse gas emissions, "over the last decade, IDA countries have been hit by nearly eight times as many natural disasters relative to the 1980s" (World Bank).  
The global surface temperature has increased faster since 1970 than in any other 50-year period on record, and it is virtually certain that extreme weather will continue to most disproportionately affect already vulnerable communities. Smallholder farmers in fragile, rural areas who depend on rain-fed agriculture to feed their families and fuel their livelihoods have the most to lose in the face of changing weather patterns and climate-related shocks.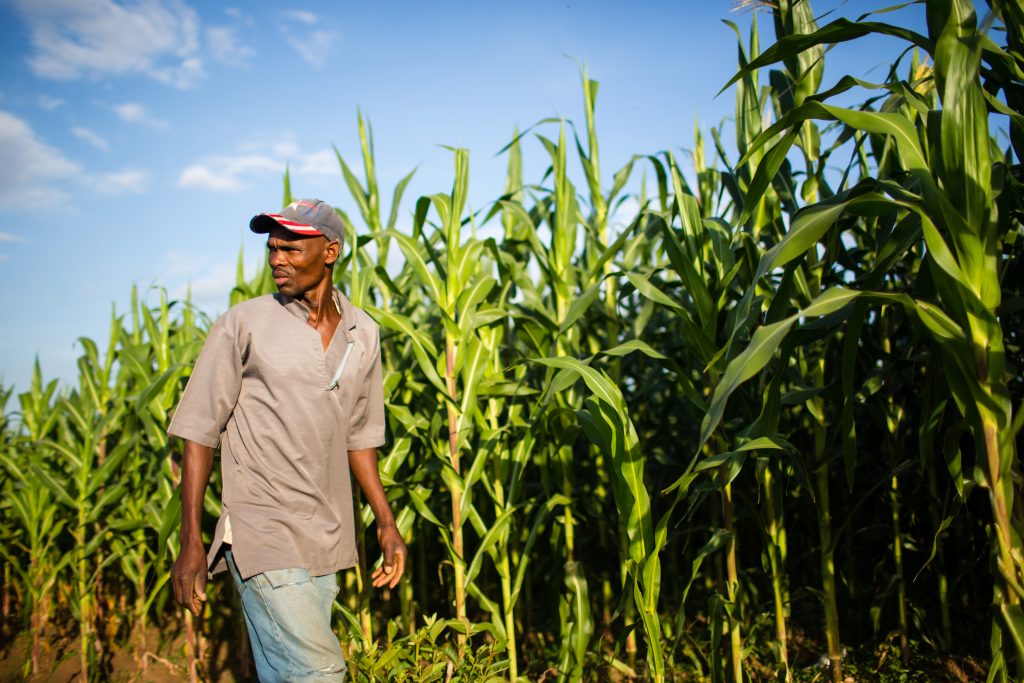 By investing in community climate resilience and regenerative agriculture, Nuru is ensuring that the rural farming communities on the front lines of climate change are not left behind. Nuru supports farmer cooperatives in the promotion and adoption of climate-smart practices that improve soil and water health on-farm and support sustainable landscape management. These investments in these local farming cooperatives and ultimately, the smallholder farmers in Kenya, Ethiopia, and Nigeria, support the sustainability of local food systems amid increasingly challenging shocks.
Local Leaders Champion Adaptation Efforts 
When observing the state of the world amid the impacts of climate change, it is important to not lose sight of the remarkable achievements being championed by local leaders despite these great challenges. At Nuru, we believe that the challenges farmers face need to be addressed with local solutions that equip them to sustainably adapt to climate change and their unique circumstances. We stand firm in this belief, as the positive outcomes of this approach are evidenced by the Nuru farmers who have increased their crop yields while improving the health of their soils through the support of their farmer cooperatives. Furthermore, seemingly against all odds, farmers have increased their incomes and helped their families be better prepared for future shocks.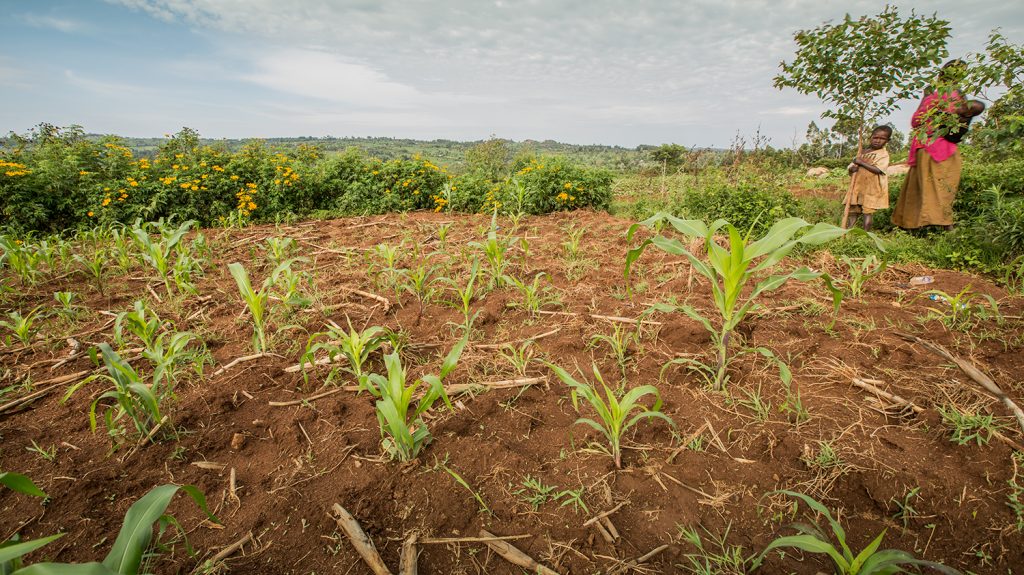 Nuru farmers have faced droughts, floods, locusts, fall armyworm, and other climate-related shocks. And yet, year after year, they continue farming with courage and hopeful resolve. Nuru International Chief Program Officer Matt Lineal notes, "Planting crops for the season comes with hundreds of small and big decisions for smallholder farmers. Farming is a risky undertaking. What's more, farming with Nuru means treating farming as a business, investing time and resources to reap the most from their future harvest." The stakes are high not merely on a personal level for these farmers, but for their communities, as they rely on their production to support the food system. 
How Will You Invest in Our Planet?
The Earth Day 2022 theme is "Invest in Our Planet." As a 1% for the Planet Nonprofit, an Agriculture Innovation Mission for Climate (AIM4C) Knowledge Partner, and an Earth Day Partner, Nuru is honored to stand with a growing network of partners around the globe to recognize Earth Day 2022 and to reaffirm our commitment to invest in our planet today and every day. While we cannot immediately undo the damage done to our planet through climate change, we can invest in helping those on the front lines adapt to the impact of this global threat. Together, we have an opportunity to stand with the local leaders who are creating meaningful transformation for vulnerable farmer families.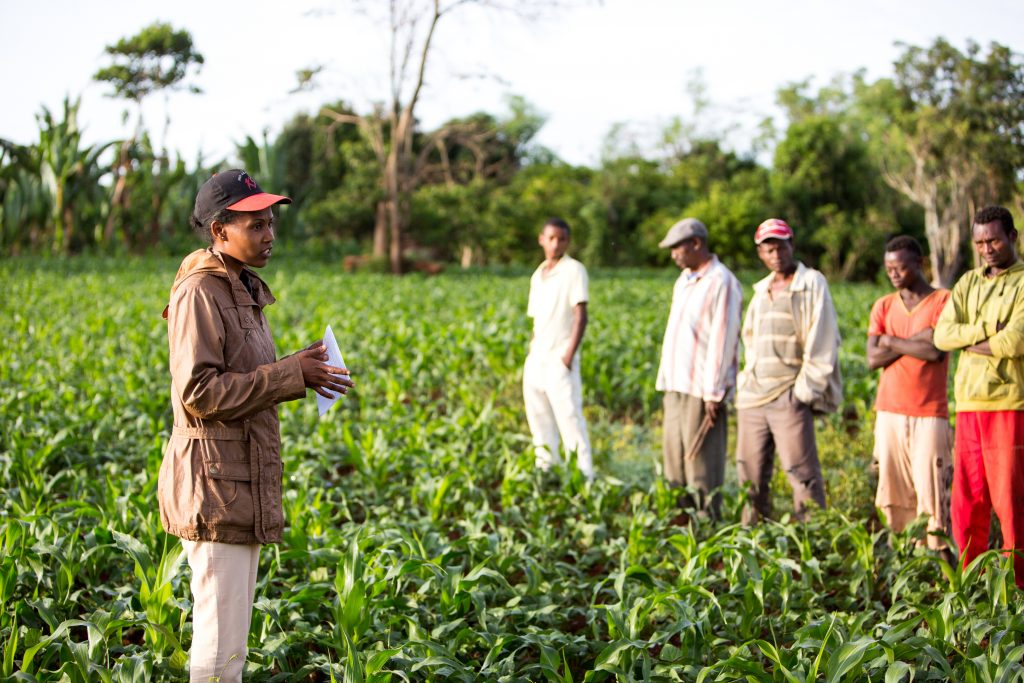 Will you partner with us by making an investment today to support local food systems and those most vulnerable to the impacts of climate change? Every dollar donated helps make a difference in the lives of farmer families and the rural communities supported by their livelihoods.
Giving is just one way you can make a difference. Advocating and investing in a future with less greenhouse gas emissions is just as important. How will you commit to making a difference on this Earth Day? #WhatWillYouDo
---
This is the first blog post in a three-part series. Our next post in this series will unpack the details of Nuru's community climate resilience strategy.
About Tacy Layne
A lifelong West Virginia resident, Tacy graduated from Fairmont State University in 2012 with a bachelor's degree in English. Following graduation, she worked as a marketing administrator for an advertising publication. In 2015, inspired by travel to Malawi, Africa, Tacy began work in the nonprofit sector as a writer/editor for an international nonprofit organization dedicated to addressing the orphan crisis. Moved by the realization that extreme poverty is the leading cause of family disruption, Tacy joined Nuru International in 2018 to support fundraising efforts, donor relations, and communications. In her spare time, she enjoys training for marathons, whitewater rafting, skiing, and occasional foraging. 
Read More Stories of Hope