Farmer Organizations in Kenya Transform Communities
.We started this series on farmer organizations by providing an overview of the Nuru model, outlining the crucial role that local organizations play in supporting Nuru farmer organizations to equip farmers to begin farming as a business. Nuru ensures that farmer organizations are sustainable by measuring their professionalism and profitabilit. Nuru's local NGOs measure their own impact by the value that these farmer organizations are creating for local farmers and their food systems. 
In the second post of the series, we looked at how Nuru Ethiopia uses farmer organizations to offer extension services and build community resilience. Nuru Ethiopia works with two types of farmer organizations: primary cooperatives and union cooperatives. In Ethiopia, farmer organizations allow communities to pool together their resources to solve problems, identify common goals and reduce poverty in their households and communities.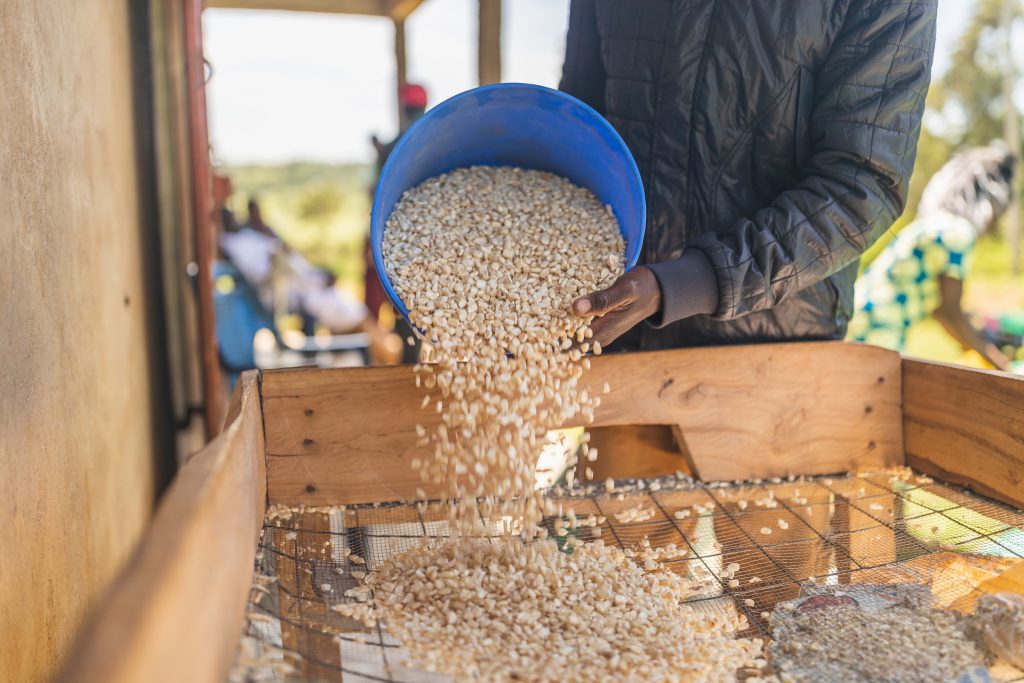 In this final post of the series, we look at how Nuru Kenya–similarly to Nuru Nigeria and Nuru Ethiopia–uses farmer cooperatives to establish leaders, transform communities, and build the resilience of farmer families. Nuru Kenya works with over 2,500 farmers in 38 cooperatives in Migori, Homa Bay and Baringo Counties, with plans to expand to serve farmers in Elgeyo Marakwet County.
Building Farmer Resilience
Nuru Kenya elevates and hones the knowledge and skills that already reside within farmers and their families to generate lasting and meaningful impact. Nuru Kenya does this by co-creating every activity in the project with direct farmer input and feedback.
One Nuru farmer, Susan, notes, "I have been able to practice dairy farming as a business and am now able to sell milk and now am able to cater for my household expenses. I have been able to learn a lot, especially on good agricultural practices [and] dairy farming technologies, especially the breeding part where my cow could be given artificial insemination. […] My husband was a member of the cooperative, but because of the trainings he received, I also got interested and joined the cooperative where I received most of the training. This has really helped me in managing our dairy farm, and I feel empowered as a woman within the community."
Through cooperatives, farmer members have access to quality services and inputs while obtaining knowledge and growing their skills in Good Agricultural Practices (GAP). Through these practices, farmers have increased their incomes. They have also gained food and nutrition security, and they are now in a position to make meaningful choices for their lives rather than decisions out of desperation. Farmers have access to livelihoods through dairy farming, they are more resilient to shocks, and they are contributing to their local food systems, as they have a market for their produce.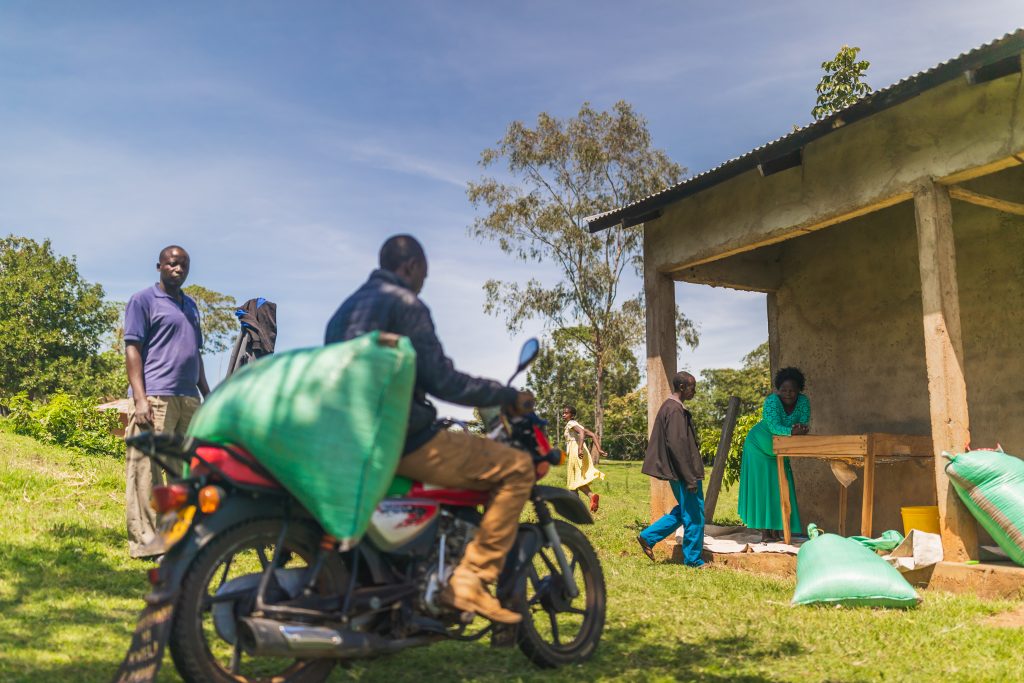 Because farmer organizations are led and owned by local farmers, they're able to provide contextualized services to members of their communities. Through Nuru Kenya-supported cooperatives, farmers increased their income by $333 last year, saw a 38% increase in crop yields, and dairy farmers increased their milk yields by 57%. For additional information on Nuru Kenya's impact, click here. 
Establishing Leaders
Beyond increased income and yields, Nuru measures its success based on the pipeline of established local leaders it is building. Foundational to Nuru Kenya's model is the belief that building the capacity of local leaders is vital to ensuring the long-term sustainability of solutions that help farmers overcome extreme poverty. Cooperative leaders are local farmers within the community who have set themselves apart through their passion for community development, personal growth, and their desire to lead their cooperatives to achieve excellence.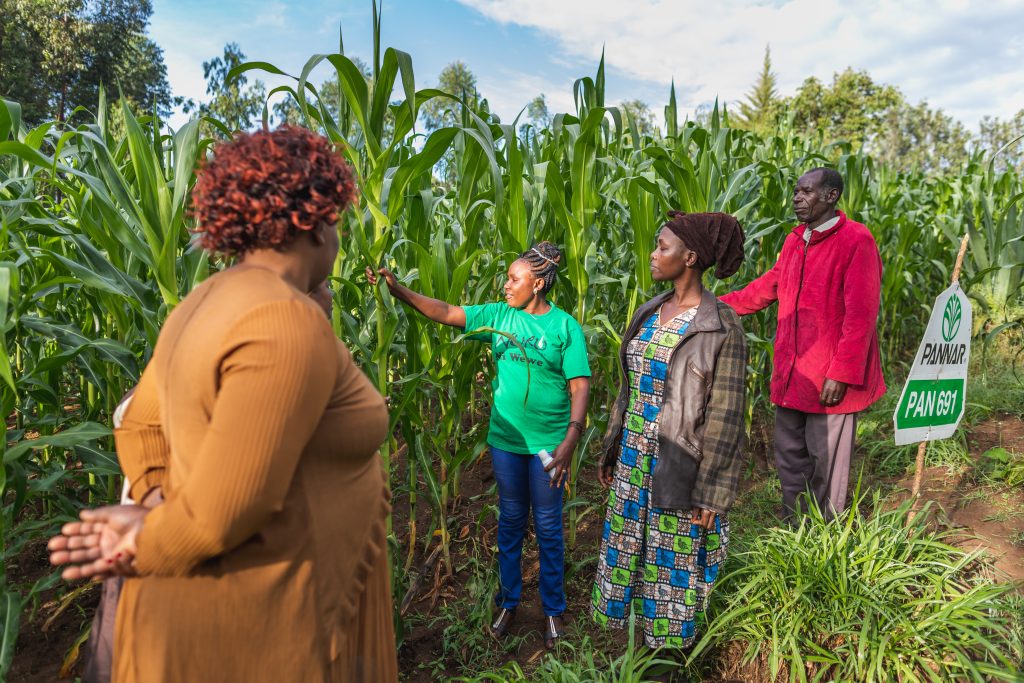 Cooperative leaders are selected by their fellow cooperative members during annual general meetings. These leaders participate in extensive training on financial management, computer skills, and organizational management skills to ensure that they are adequately equipped to support the success of their cooperative, and ultimately, the success of their local farmers.
To ensure the effectiveness of its model, Nuru Kenya must evaluate the capacity of emerging farmer organizations under their cooperative leaders. These cooperatives need to be able to sustain the meaningful choices that they bring to their farmer members. Profitability and professionalism form the foundation of this determination by assessing 1) net profit via financial statements, and 2) organizational maturity via SCOPEinsight. At present, 76% of Nuru Kenya-supported farmer cooperatives are profitable and have attained a globally competitive average score of 3.4 out of 5 on SCOPEinsight, which was above the agricultural average of 3.3 in 2018.
Transforming Communities 
Tisinya Farmers Cooperative Society LTD is one of the Nuru Kenya-supported cooperatives in Migori County. Cooperative leaders have gone through extensive leadership and computer training that has built their capacity, equipping them to be able to manage the affairs of their members effectively and efficiently. The cooperative currently has a total of 180 members, and it is aggregating milk as an income generating activity. By off-taking milk from its farmer members, Tisinya provides a consistent market for members who are engaged in dairy livelihoods.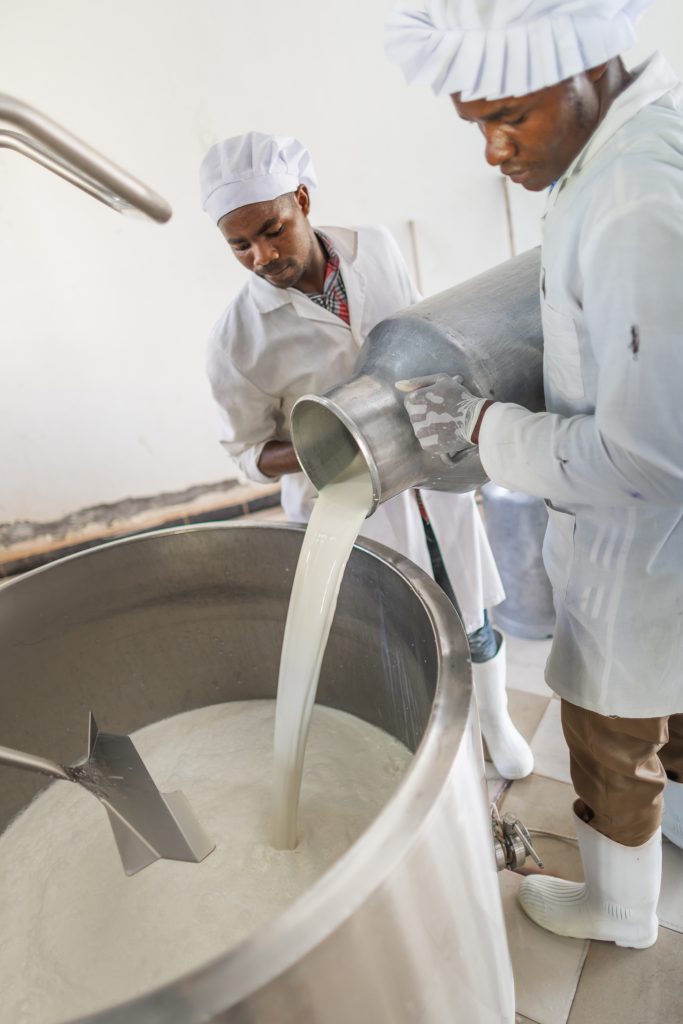 Furthermore, the cooperative has been supported by Nuru Kenya to access a 500-liter capacity milk cooler through the USAID Kenya Crops and Dairy Market System (KCDMS) project being implemented by Nuru Kenya Social Enterprises. Nuru Social Enterprises purchases the milk supply from Nuru Kenya-support cooperatives to make yogurt and lala for distribution throughout multiple counties.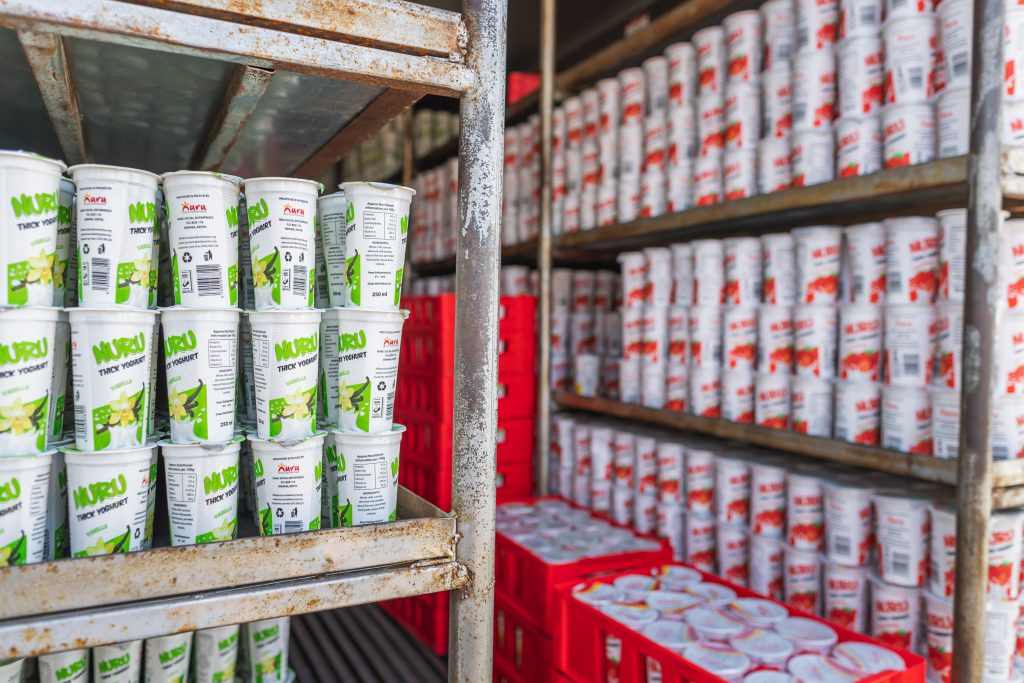 In 2008, when Nuru Kenya was founded, the organization set out to transform a vulnerable and marginalized rural region of Kenya by supporting the professionalization of farmer cooperatives in Migori County. Nuru Kenya changed Migori County by ensuring that nearly 100,000 people could access the resources needed to shift from subsistence farming to farming as a business. Farmers in Migori County have not only been able to build their own resiliency at the household level,  but they have improved regional food security by selling the surplus to external markets. 
About Fatuma Nyanjong
Fatuma is excited about supporting smallholder farmers with sustainable solutions to enhance resilience and end extreme poverty. She holds BSc in Agribusiness from Great-Lakes University of Kisumu, has undertaken training in Cooperatives and Gender Equality by Nisped-Israel and the Role of Farmer Organizations in Value Chains and Post-harvest Management by FAO. She is currently pursuing her Masters in entrepreneurship at Jomo Kenyatta University of Agriculture and Technology. Before joining Nuru Kenya she coordinated Enhancing Farmer Entrepreneurship Development Project, World Bank and USAID projects at a National Level Farmer Organization. At Nuru Kenya Fatuma leads the Farmer Cooperative Strategy and is also in charge of Gender Mainstreaming. During her free time, Fatuma is enthusiastic about innovations that solve smallholder farmers' problems.
Read More Stories of Hope