Transforming Rural Economies Through Professional Farmer Organizations
At Nuru, a firm belief remains constant: the best way to cultivate lasting meaningful choices is from within the community, within the household, and within the farmer. Nuru focuses on better yields, higher incomes, more savings, and locally-led dialogues. Through this, Nuru ensures that farmers like Joshua Makira Chacha in Kenya, Denknesh Abro in Ethiopia, and Saratu in northeast Nigeria can define those choices for themselves.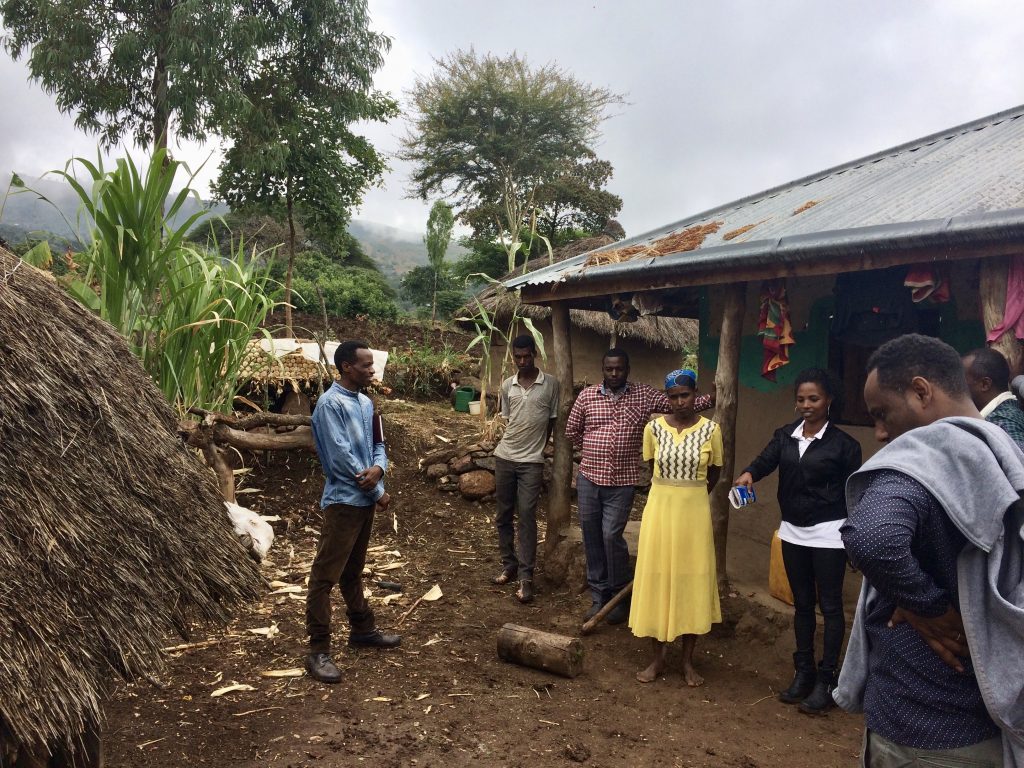 Adapting to build resilience through farmer organizations
The motivation and skills needed for Joshua, Denknesh, or Saratu to move from subsistence farming to farming as a business already exist within themselves and their communities. To be resilient, those innate capacities often require farmers to alter behaviors, systems, and even their ways of life, just like someone who is trying to apply a new set of tools to improve their life anywhere in the world. These changes protect their families, their economies, and their environment. Altering the expectations and behaviors we have grown up with can prove difficult, isolating, and slowed by collective inertia. The willingness to change is a risk that requires trusted information, tools, and finance. These must be informed by the melding of culture, experience, and science in order to generate sustainable change. To build this trust, the Nuru Model is designed to be led by the community, informed by science, and adaptable to lessons learned from failures.
Over the past 12 years, these core values have remained constant, as Nuru adapted its development model to focus on building profitable and professional farmer-led businesses (farmer organizations). These businesses build resilience through unity and trust between communities, governments, and the private sector. Profitable and professional farmer organizations in rural communities ensure farmers like Joshua, Denknesh and Saratu can continue to produce extra crops, continue to get fair market prices, and continue to feel empowered as established leaders in their communities. Farmer organizations, often taking shape as farmer-owned and farmer-led agricultural cooperatives, act as a sustainability engine, a force that helps people in the most vulnerable communities around the world adapt to new and not yet imagined challenges to their ways of life.
The importance of local NGOs
At Nuru, a self-sustaining farmer organization is a farmer-owned and maintained agribusiness that is financially sustainable, managed efficiently and fairly by its leadership, and provides socio-economic benefits to its community based on the seven cooperative principles. In 2020, Nuru worked with communities, while actively adapting to COVID-19, to deliver the trusted information, tools, and financial support needed. These resources helped to ensure that more than 10,000 small-scale farmers found meaningful choices through profitable and professional (i.e. self-sustaining) farmer organizations.
"Professionalism" is an elusive term that can be wrought with bias and vary greatly depending on the context. To limit this expectation bias, Nuru local NGOs (i.e. Nuru Kenya, Nuru Ethiopia, and Nuru Nigeria) lead the day-to-day. The local NGOs incubate and coach start-up or struggling farmer organizations in vulnerable communities to ensure that the journey towards sustainability is fair and practical. Moreover, the Nuru local NGOs collaborate and partner with international organizations like the Agribusiness Market Ecosystem Alliance (AMEA), national-level institutions, the private sector, and local leaders. They work together to ensure local and regional agricultural markets are informed by competitiveness and trust. In combination, these locally-led actions throughout stages 3 through 5 of the adapted Nuru Model ensure that farmer organizations can meet the demands of financial institutions and market actors. Simultaneously, these farmer organizations are advocating for the interests of farmers like Joshua, Denknesh and Saratu.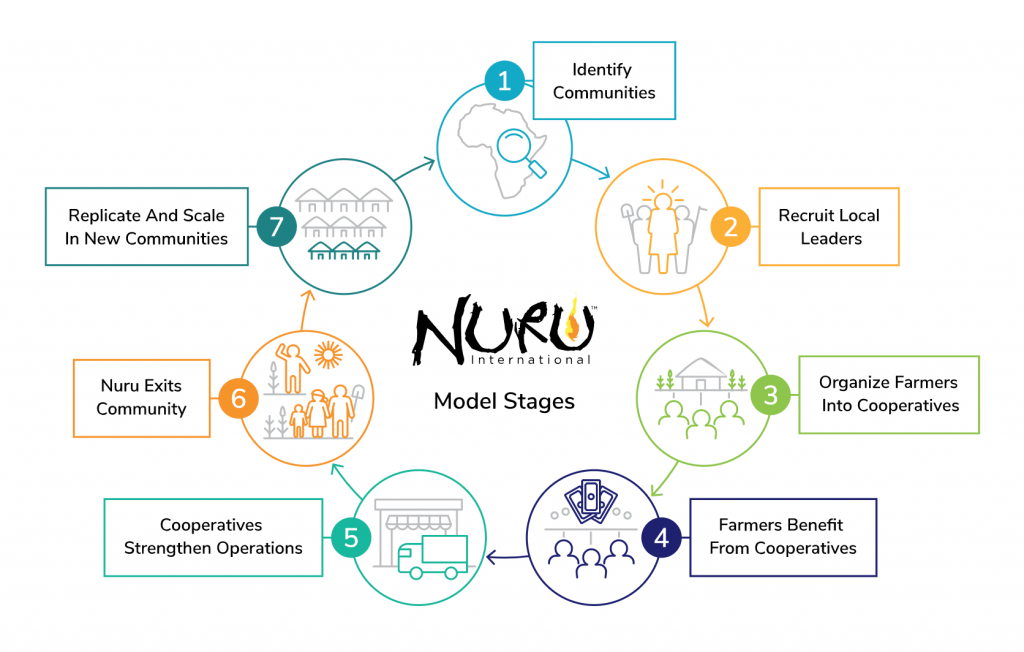 Generating sustainability through professionalism and profitability
In order to successfully exit, replicate and scale the Nuru Model to new communities and countries, Nuru must evaluate the capacity of emerging farmer organizations. Nuru must determine whether they are able to sustain the meaningful choices they bring their farmer members. Profitability and professionalism form the foundation of this determination by assessing 1) net profit via financial statements, and 2) organizational maturity via SCOPEinsight.
Achieving profitability is certainly the easier of the two indicators to communicate: do the farmer organizations make enough money to cover their expenses? The latter indicator is more elusive as it is tied to a standardized 90+ indicator SCOPEinsight Basic. This assessment is linked to a database with over 4,000 comparable farmer organizations operating across 40+ countries. The comparability and consistency of the SCOPEinsight assessments helps farmer organizations like Genda Multi-purpose Cooperative in Zala Woreda, SNNPR, Ethiopia benchmark their business performance and maturity with similar businesses in Kenya, Nigeria, or Uganda. Individual farmers like Denknesh directly benefit from these extensive business assessments because Nuru local NGOs summarize, translate, and deliver the actionable information back to the leadership of the local farmer organization of which Denknesh is a member, Genda Cooperative.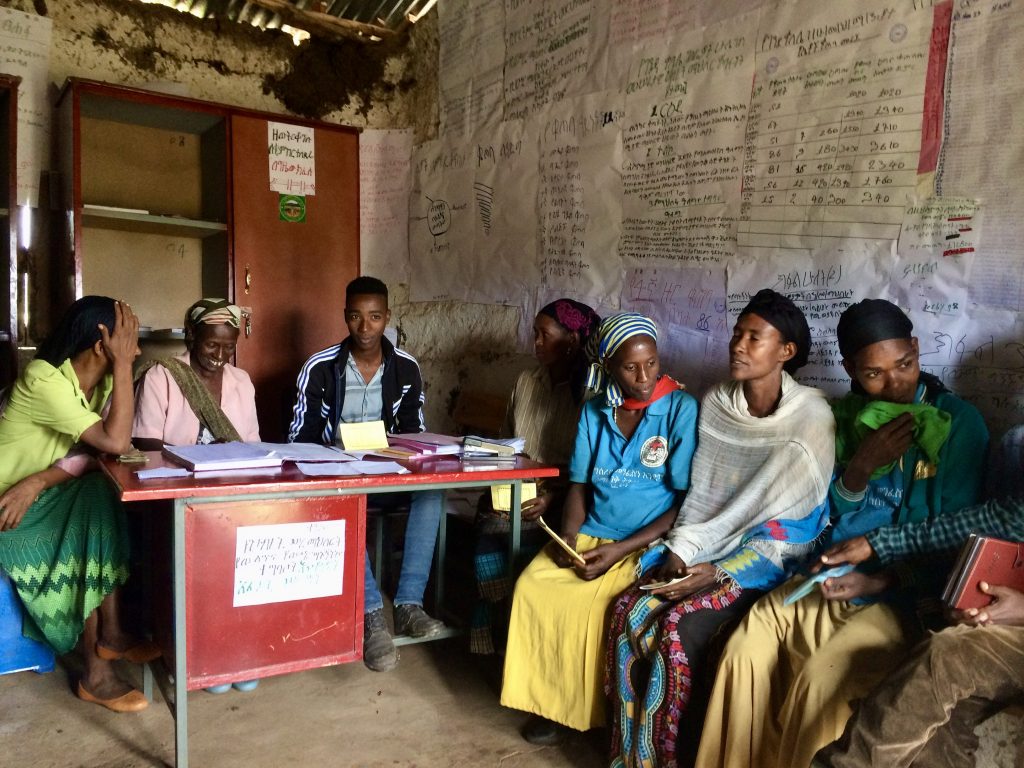 The consistency and comparability of SCOPEinsight assessments help to limit bias. Furthermore, they allow Nuru local NGOs to develop a shared business language across different contexts. Moreover, this common business language helps emerging and established farmer organizations to understand and meet the demands of financial institutions and market actors creating greater trust and competitiveness that generates prosperity for rural communities. SCOPEinsight also recently published this update, highlighting how their tool has been able to help measure the transformation taking place through Nuru's work in southwestern Ethiopia.
Delivering results and creating value for farmer organizations
So, how effective is the Nuru Model in delivering results based on these profitability and professionalism indicators?
In 2020, Nuru Kenya achieved the following results:*
76% of supported farmer organizations achieved net profit
Cumulative SCOPEinsight score of 3.4 out of 5, which was above the agricultural average of 3.3 in 2018.
In 2020, Nuru Ethiopia achieved the following results:**
80% of supported farmer organizations achieved net profit
Cumulative SCOPEinsight score of 4 out of 5, which was above the agricultural average of 3.3 in 2018.
Nuru Nigeria is currently organizing the first cohort of farmers into farmer-led businesses in 2021. This will be evaluated based on the same key performance indicators in 2023 after two years of business operations.***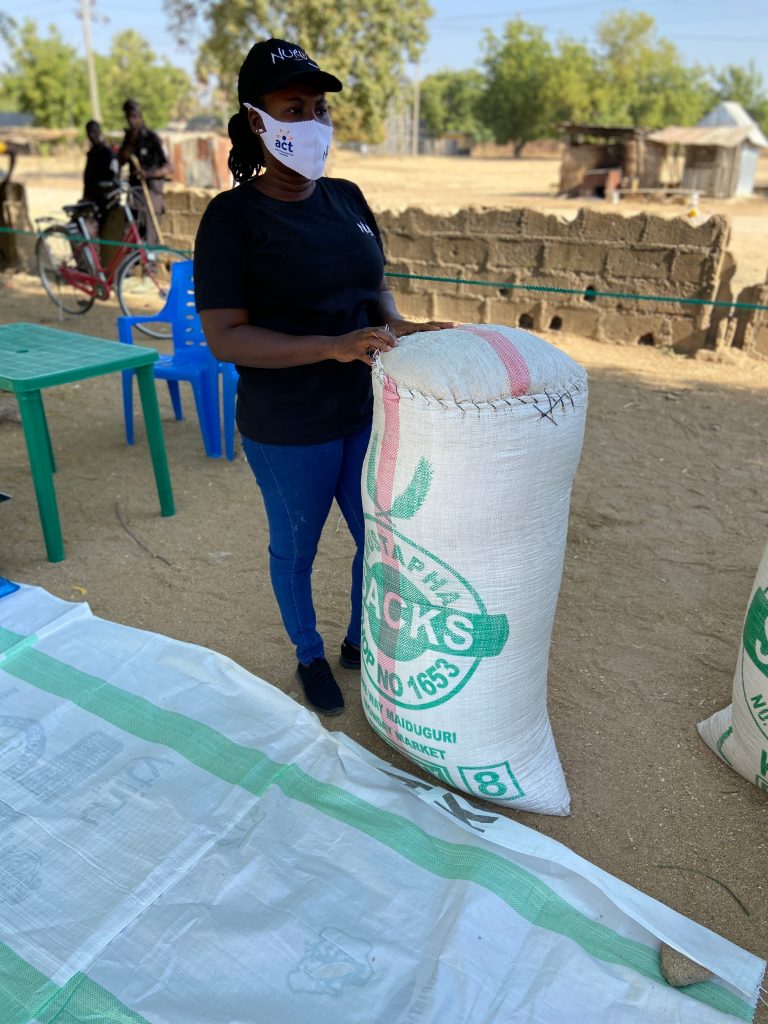 Creating value for farmers and their families
Nuru Kenya, Nuru Ethiopia, Nuru Nigeria, and Nuru International view the merging of business professionalism and the local context as a key pillar of sustainable development. This joint effort requires that value be created for the market, for communities, and most importantly, for farmers.
Nuru partners with the University of Texas Austin Ray Marshall Center to analyze and publish annual household impact reports that measure the value generated for farmers and their households from these joint efforts. For example, in 2019 farmer families like Joshua's that participated in Nuru Kenya supported farmer organizations experienced a 24% reduction in under-five child mortality, 98% increase in crop yields, 35% increase in milk yields, and $165 USD of extra household income compared to 2018. Our results for 2020 will be published later this year and are showing similar promise. Even as COVID-19 challenged every person on the planet in many ways, Nuru farmers and their cooperatives continue to stand resilient, grow, and thrive.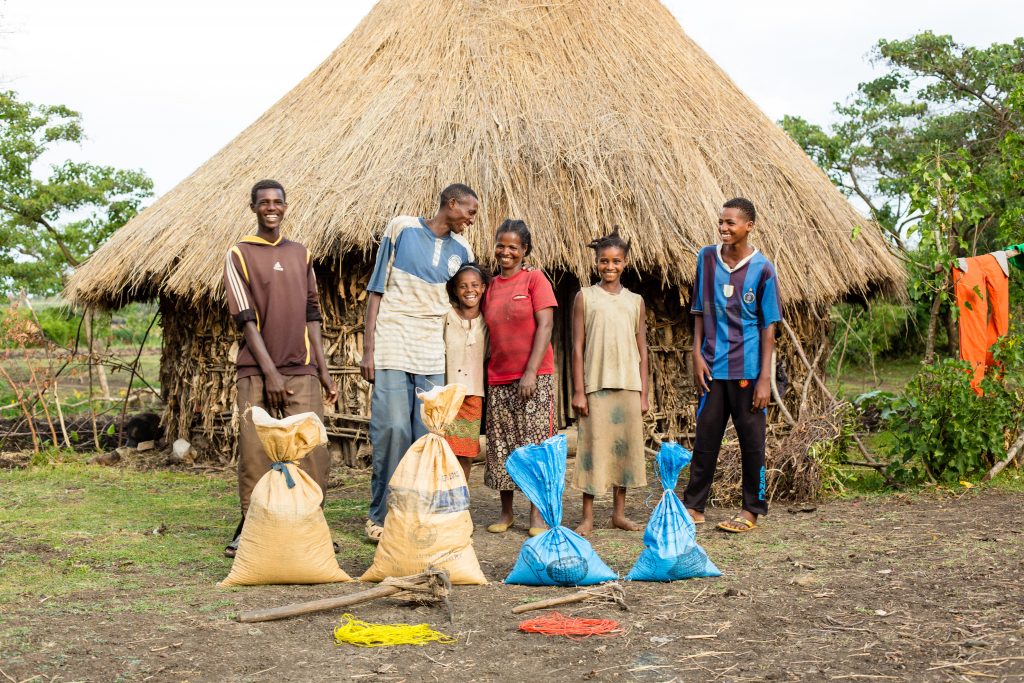 These household findings show that value is generated for farmers and their families when they are supported to take smart risks and adapt. COVID-19 is a new risk to us all. But every year, farmers face a myriad of risks to their livelihoods including pests like locusts, weather fluctuations like drought or heavy rains, or even political instability. Nuru farmers and their families are equipped to adapt. Through these adaptations, they can pay school fees, access health services and information, grow more nutritious food, and have more meaningful choices with higher incomes, even in the middle of a global pandemic. This capacity to change was created because farmers were willing to challenge collective inertia and work together to build professional farmer organizations in their communities with the support of Nuru local NGOs.
Over the coming months, Nuru local NGOs will be sharing more stories of how farmers and their households have benefited from the emerging and established farmer organizations in their communities.
---
*Nuru Kenya supported 15 farmer organization businesses in 2020, but calculated profitability assessments for 13 and SCOPEinsight basic assessments for 14.
** Nuru Ethiopia supported 31 farmer organization businesses in 2020, but calculated profitability assessments 15 and SCOPEinsight basic assessments for 6.
***Nuru does not conduct evaluative profitability assessments and SCOPEinsight assessments until farmer organizations have at least 2 years of business operations supported by Nuru local NGOs.
About Casey Harrison
Livelihoods & Agribusiness Director — Casey was born and raised on a farm in rural Maryland, and has worked at the nexus of smallholder farming in Africa and natural resource management since 2009. Prior to Nuru, he contributed as a Peace Corps Volunteer in Zambia where he served as an agricultural extension agent, and worked with World Wildlife Fund (WWF) on mitigating the negative environmental and social impacts of agricultural production and value chains with a focus on East and Southern Africa. He has completed a dual MA in Natural Resource Management and International Affairs from American University in Washington DC and the University for Peace in Costa Rica, and in his free time, Casey enjoys traveling, backpacking, biking, and live music of all kinds.
Read More Stories of Hope