Transformative Impact of Farmer Organizations in Ethiopia
This post is the second in this blog series about farmer organizations and cooperatives. Click here to read Part 1. 
Farmer organizations play a vital role in helping Nuru farmers gain access to the resources necessary to increase yields and increase income. This ultimately supports their shift from subsistence farming to farming as a business. Nuru Ethiopia-supported farmer organizations are led and owned by the local community members. Local ownership and leadership allow for the important knowledge that farmers gain through their respective farmer organizations to be continuously recycled back into the organization and the local community. This continuous improvement allows farmer organizations to adapt to new challenges.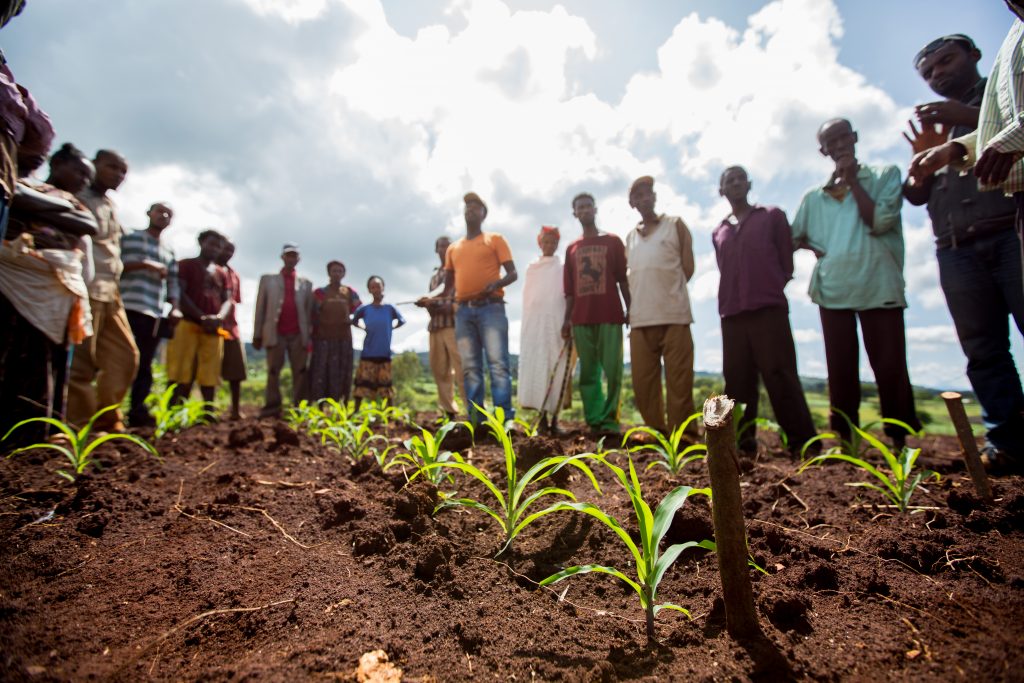 How do farmer organizations work?
Nuru Ethiopia supports 31 farmer organizations to offer agricultural extension services, invest in development, and build community resilience by creating sustainable impact in rural farming communities. Farmer organizations serve as a key entry point for understanding the needs and identifying the priorities of vulnerable communities and smallholder farmers. Working through farmer organizations helps Nuru Ethiopia to adapt projects to the community's needs. This is done while ensuring that farmer organizations are closing gaps in local and regional food systems. 
In the rural communities where Nuru Ethiopia works, the value of farmer organizations as a development tool is difficult to overstate. Farmer organizations gather local community members and pool their resources to gain collective power to participate in the local food systems. The collective power gained through this cooperation helps the smallholder farmers to build their bargaining power, which can increase the price of the product they produce and lower the costs of purchased inputs. Furthermore, the selling of large quantities helps reduce per-unit handling or processing costs that can be difficult for individual farmers to afford. Through this structure, farmer organizations are promoting local ownership while developing community leadership and business skills.
Profits generated through collective action stay local and are invested in the cooperative to expand the work and business of the farmer organization itself, or it can be distributed to the members as a dividend. This type of decision is made democratically. Farmer organizations are an effective tool for self-help and development because they are the only form of business organization that helps address both the economic and social dimensions of poverty reduction in rural communities.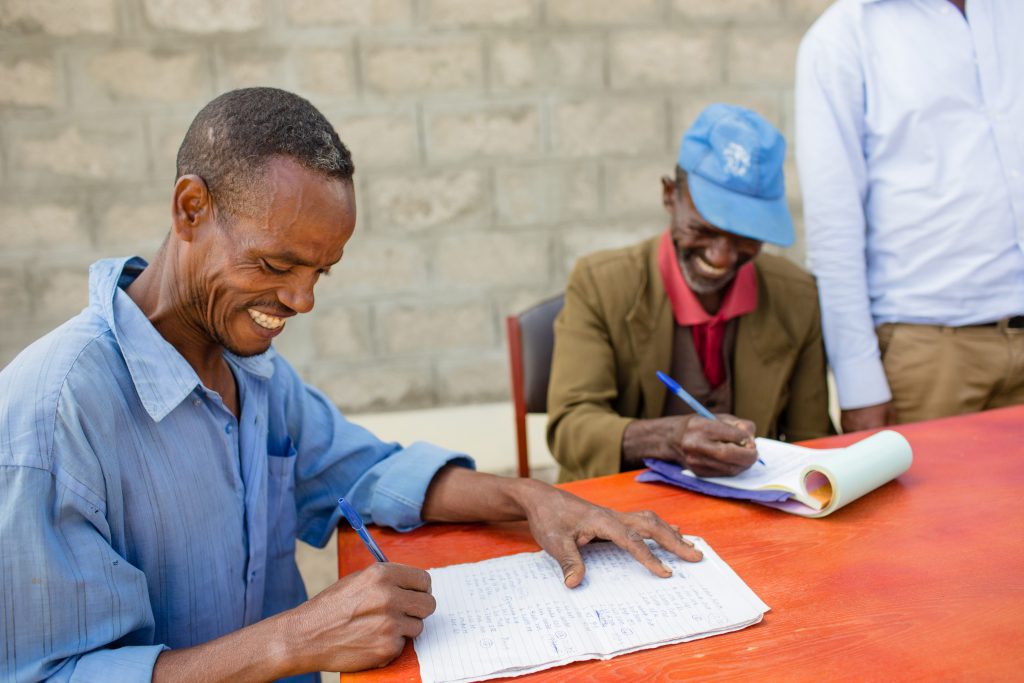 Farmer organizations also serve as a means for developing relationships and partnerships with different actors to help expand their work and business. Primary cooperatives at the kebele level, for instance, are collaborating with the Agricultural Transformation Agency (ATA) for agricultural inputs, private aggregators, and kebele administrative services. Additionally, Hidota Union, a Nuru-supported cooperative, has created working relationships with a variety of partners, including the National Grain Trade Enterprise Agency, Ethiopian Agricultural Transformation Agency, and the National School Feeding Program under the World Food Program and market stabilization initiatives.
Hidota's collaboration with the National School Feeding Program has not only been a great opportunity for Hidota, but it has also been good for member cooperatives and, most importantly, it has been impactful for smallholder farmers, as it has created a reliable market linkage for farmers. Hidota provides grain to nine woredas that help children in school have access to safe, varied, and nutritious foods. 
Agricultural Extension Services for Farmers
Nuru-supported farmer organizations in Ethiopia are key to linking the 7,500 smallholder farmers they serve to larger regional and national markets where these farmers can receive a more fair and equitable price for their surplus crop yields. Farmer organizations provide a wide range of services to their members, such as input supply, storage facilities, collective marketing opportunities, agricultural technologies, and training in Best Agricultural Practices (BAPs). BAPs help to support higher productivity and increased food security in the long term, and include practices like properly preparing the land in a timely manner for planting, implementing at least one soil conservation practice, and properly harvesting and storing crops. Farmer organizations are able to represent their members' interests in the negotiation of deals with buyers, increasing their bargaining power through the bulk supply of members' produce. Produce includes maize, teff, beans, pulses, and animal proteins. These services position smallholder farmers to increase productivity, reduce personal risk, and increase income through collective action.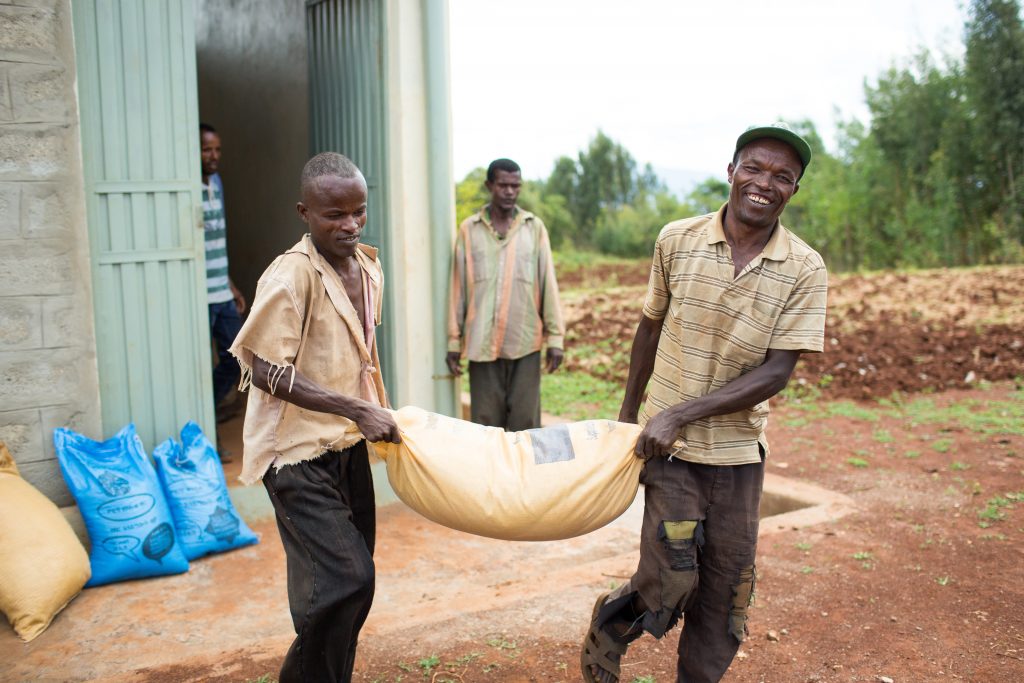 These farmer organizations serve as focal points for business partnerships with stakeholders in the agricultural and food value chains. They also support an increase in the quantity and quality of the supply of food. As these farmer organizations become more professionalized in their capacity, they show great improvement in their financial management, business lines, market linkages, members' agricultural practices and productivity, and their profitability. When farmer organizations are strengthened, this translates to livelihood improvement of farmer members through higher yields, more income, and increased agency. These gains in capacity also act as signals to other food system actors like banks, food processors, and consumers that these farmer organizations can be trusted to deliver timely and quality products to markets. Trust between farmer organizations and these other local entities is vital, as it opens up new opportunities and investments for these farmer-owned businesses.
Farmers Working with Cooperative Unions 
Farmer organization is a general term used to qualify a diverse set of rural agribusinesses. At Nuru Ethiopia, there are two types of farmer organizations supported with the Nuru model: primary cooperatives and union cooperatives. Union cooperatives are higher-level organizations that represent the interests of primary cooperatives through formal agreements and by actively engaging with primary cooperative leaders. A primary cooperative will consist of 150-300 smallholder farmers, while a union cooperative will support 15-30 primary cooperatives. For example, Nuru Ethiopia works with Hidota Union which supports 31 primary cooperatives that have a total of 7,475 members. 
In 2016, Nuru Ethiopia supported the establishment of Hidota Grain Producer Farmers' Cooperative Union PLC. At the time, the union supported 14 primary cooperatives and 3,537 members. Since then, Hidota has grown significantly, increasing its support to serve 31 primary cooperatives with 7,475 member farmers and has realized a 1,000% increase in working capital from the sale of member produce. The union has scaled its business line, shifting from only providing agricultural input and output supply to now also providing consumer goods supply that includes cooking oils, salt, and other household commodities.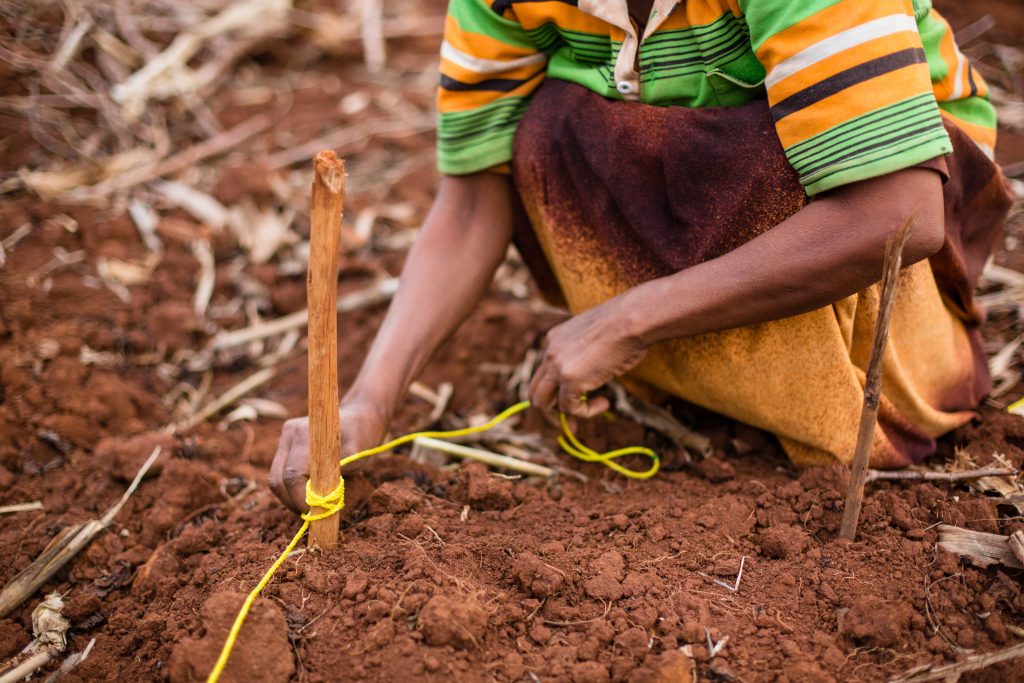 In 2020, despite the pandemic, Hidota's net profit margin was 5%, which exceeds its 3% net profit margin target. Additionally, as the pandemic began, the union contributed to grain supply chain (market) stabilization and served as a grain bank to its members and the community at large, helping these member households cope with pandemic-related food insecurity.
Farmers working with Primary Cooperatives 
In 2017, Nuru Ethiopia supported the establishment of the Dana Arat Ber Primary Cooperative (Dana PC) in the rural kebeles of Gamo Zone. The cooperative was established with 480 smallholder farmer members. Dana PC is greatly minimizing the pre-existing gaps in the kebele through agricultural input supply, market linkage to both input and output supply, financial services (savings and credit), training and information sharing, and consumer goods marketing. The cooperative is not only engaging its members actively in its business, but the cooperative itself is an active member of the Hidota Union, where many Dana PC members assume leadership roles. 
Through Dana PC, Nuru Ethiopia builds the capacity of smallholder farmers by increasing agricultural productivity, increasing household income from surplus produce and income generating activities, and providing access to market and financial services. For example, the recently completed Nuru Ethiopia 2020 Impact Report found that by participating in the diversified livelihood interventions delivered by Nuru Ethiopia through supported primary cooperatives, Nuru Ethiopia farmers were able to generate $233 USD of extra income and increase their crop yields by 77% compared to farmers not receiving these interventions. This study included farmers in Dana PC. Out of the 480 members in Dana PC, 137 are women participating in income-generating activities.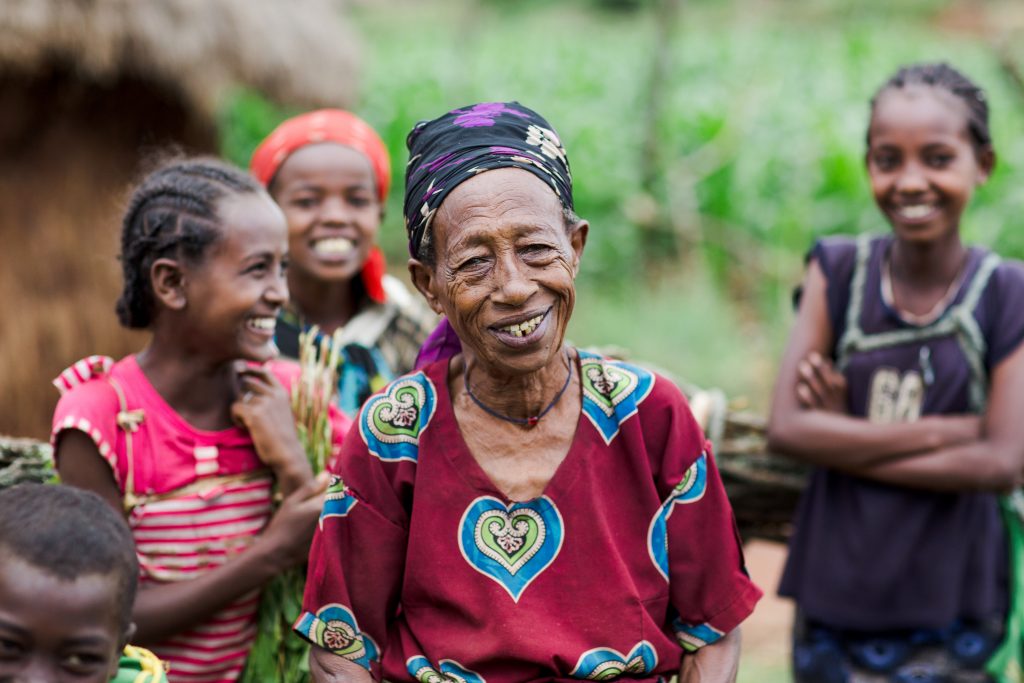 Dana PC has shown consistent profitability from its inception to date. In 2020, amid COVID-19, Dana PC was able to get more than $6,000 net profit from its business with 28% net profitability margin. Additionally, Dana PC scored a 4 out of 5 on their 2020 SCOPEinsight assessment, demonstrating competitiveness at national, regional, and global levels for agricultural farmer organization businesses. And that means that 480 farmer households have moved from subsistence farming to establish a resilient and thriving farmer-owned business. That business, and every one of those families withstood the challenge of COVID-19, and they are better equipped for any other challenges that may lie ahead thanks to working together with Nuru.
How does this help farmers?
Feleke Kora and his wife, Tenaye Sefu, are members of the Dana PC. Before Nuru's intervention, Feleke's household was struggling with food insecurity due to low agricultural productivity and low household income. Feleke and Tenaye were unable to fulfill their six children's basic needs like food, clothing, and education. When they came across the opportunity to join Dana PC, they didn't hesitate.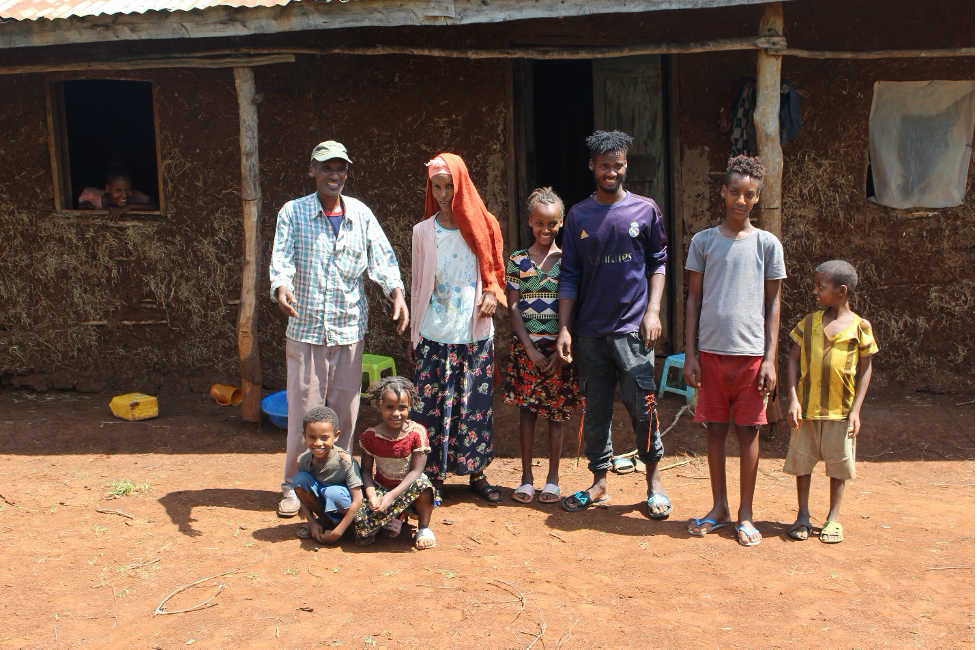 Through Dana Cooperative, Feleke and Tenaye receive support on BAPs training and technical support, and they gain access to the market for agricultural inputs and to sell surplus produce. Tenaye also receives training on financial literacy and business planning, along with access to financial services (savings and credit) for additional income-generating activities to help them diversify their household income. Through Dana PC, Feleke and Tenaye were able to triple their crop yield and significantly increase their household income.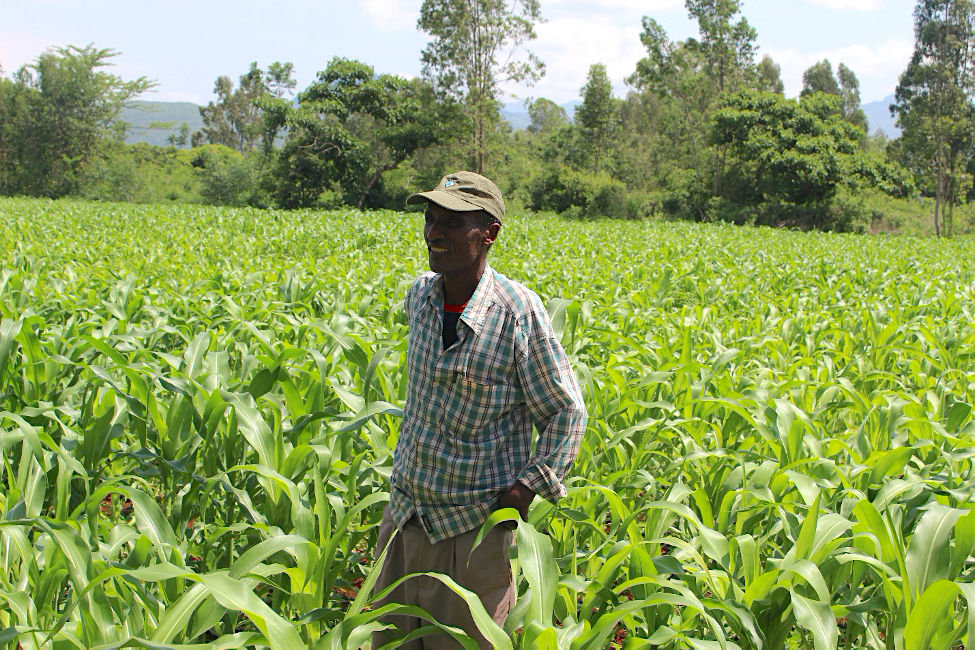 The increased crop yield allowed Feleke and Tenaye to both provide food for their household from their harvest, and also sell the surplus through their farmer organization for additional income. Now, Feleke and Tenaye are able to send all their children to school, and they have access to better healthcare services. Political instability in the Tigray region interrupted their daughter's formal education assigned by the Ministry of Education; however, because of their increased income, they were able to privately educate her in one of the nearby government universities, Wolaita Sodo University.
Building Community Resilience
Farmer organizations play an important role in reducing poverty and building community resilience.  In Ethiopia, where access to capital, education, and training is limited. Farmer organizations allow communities to pool together their resources to solve problems, identify common goals and reduce poverty in their households and communities. Farmer organizations form the backbone for the distribution, reuse, and increase of local skill, resources, and capital which means profits and benefits gained through membership circulate within the same community. 
In 2020, despite political instability and the pandemic, Nuru Ethiopia was able to make incredible strides in building community resilience. Through cooperatives, farmers were able to increase their income, increase their crop yields, and continue improving their business practices. Learn more about what Nuru Ethiopia accomplished in 2020 here.
---
This post was written by Feven Yimer in cooperation with Biruk Abayneh and Alemseged Lukas.
About Feven Yimer
Feven has an MA in Sociology from Indra Gandhi National Open University and a Bachelors of Education in Biology from Debube University, Dilla College of Teacher Education and Health Sciences. Prior to joining Nuru Ethiopia, Feven worked as a subject teacher at multiple schools for six years in Addis Ababa. Similarly, she has worked as an English Language instructor for Turkish nationals since 2008. Her most recent experience before joining Nuru Ethiopia is working as a business partner at Emas Advert.
Read More Stories of Hope