New Book "What Transformation Takes" Highlights Nuru's Work in Kenya
FOR IMMEDIATE RELEASE: December 15, 2020 
Contact: Tacy Layne | info@nuruinternational.org
WASHINGTON, D.C. — Nuru Kenya is highlighted in the recently published book What Transformation Takes: Evidence of Responsible INGO Transitions to Locally Led Development Around the World. The exit of Nuru International from Nuru Kenya is one of nineteen featured case studies in this book, marking the conclusion of the three-year USAID-funded collaborative learning project Stopping as Success: Transitioning to Locally Led Development (SAS).
Learning from development case studies
Development work in thirteen countries is explored in this thoughtfully written series of case studies. SAS interviewed Nuru Kenya and Nuru International staff and stakeholders to support the case study. The research is helping to bring greater exposure to successfully implemented locally-led development. Additionally, there are a number of opportunities to learn from a book like this. It is also particularly encouraging to be able to share learnings with others. This research has enabled Nuru Kenya Managing Director Pauline Wambeti and her team to share lessons learned. They enjoy helping other organizations learn from Nuru's approach. 
Each case study unpacks historical geographic contexts and development models. Furthermore, it explores both the challenges and successes faced by each organization when prioritizing local leadership. The book provides "identification, consolidation, and sharing of practical insights and lessons for partnerships and transitions within the international development sector." This work beautifully highlights the fact that local community stakeholders should be driving change.
Nuru International's exit from Nuru Kenya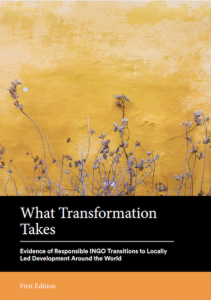 Nuru is proud to be among the organizations profiled as part of the SAS initiative. Additionally, this third-party investigation of its work to serve Kenyan farmers is encouraging. Members of the consortium had this to say about our locally-led work:
By bucking the global trend toward project-based funding, Nuru was able to make a long-term community investment and ensure long-term sustainability. In addition, through its collaborative program design and implementation, it was able to meaningfully include the communities it served, thereby making true local ownership possible. -SAS
What Transformation Takes: Evidence of Responsible INGO Transitions to Locally Led Development Around the World showcases how several organizations are thinking about locally-led development. In the chapter exploring the work and partnership of Nuru International with Nuru Kenya, the book reviews how "over a period of almost a decade, Nuru Kenya collaborated closely with local communities to design, implement, adapt, and ultimately transition ownership of its programming."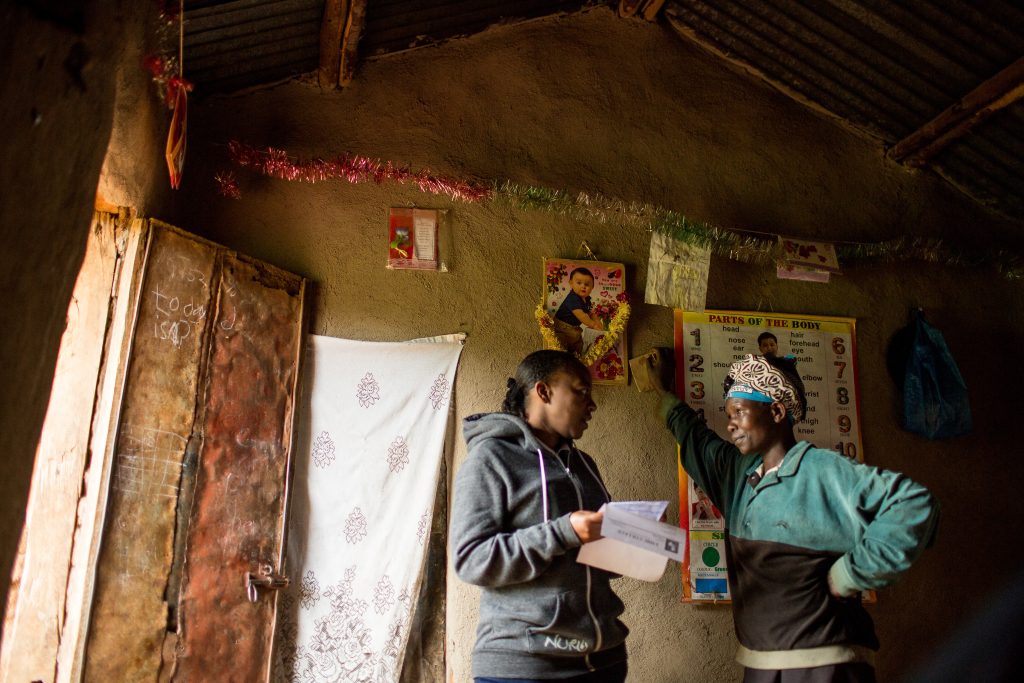 Key Factors in Exit
In the same chapter, the book takes a look at development's complicated history in Kenya. It provides an overview of the co-creation process of designing programming in Kenya, and it dives deep into the successful planning and ultimate exit of Nuru International expatriates from Nuru Kenya. 
The book outlines these key factors that were important to the success of the 2015 Nuru International expatriate exit:
The team must communicate the transition from the outset. This provides a clear vision for both the local leaders and the expatriate team.
Transition is a gradual process that is calculated and includes joint planning and rigorous training.
The philosophy of "servant leadership" should guide the process. The team should place emphasis on "collaboration, trust, empathy, and an ethical use of power."
Freedom to fail, innovate, and experiment are important for local leadership.
Collaborative design leads to ownership and creativity.
From day one, programs must be designed to consistently create local ownership.
Strong local leadership is the most vital key to a successful transition.
Throughout the transition, these key factors were vital to Nuru International's success. Nuru International has used the experience and the lessons learned to inform the program planning and exit from Nuru Ethiopia. Furthermore, it used these lessons to inform the launch and early program decisions facilitated in Nuru Nigeria.
Nuru International and Nuru Kenya are both grateful to be included as subjects in this book's research. Additionally, they are appreciative of the way the Stopping As Success research is helping to shine a light on locally-led initiatives that empower local leaders and communities to be active participants in lifting communities out of poverty for good.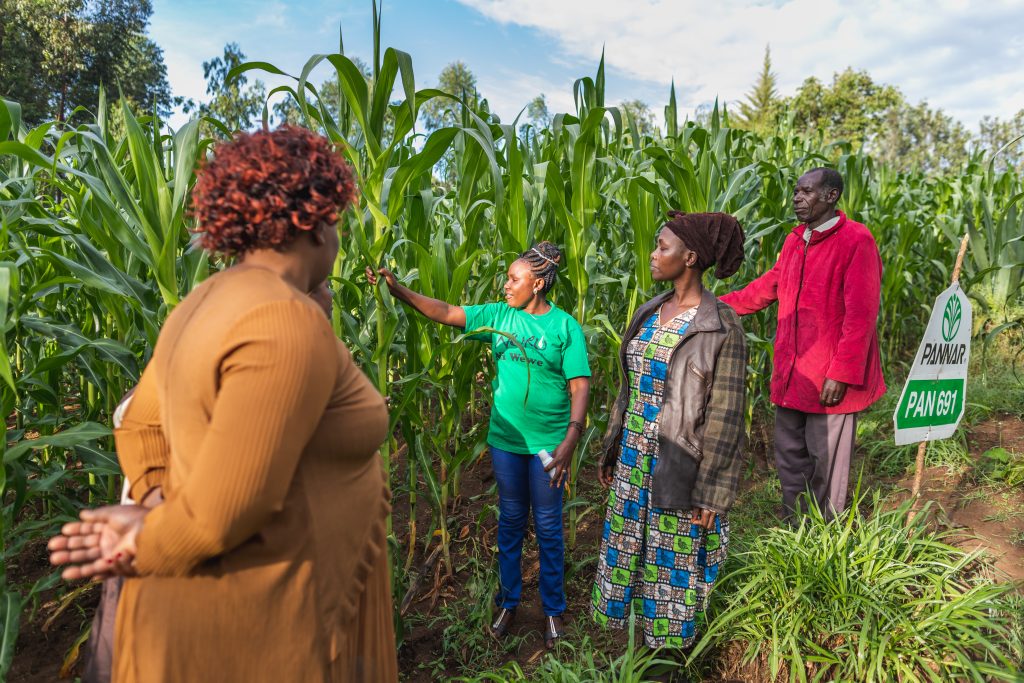 Stopping as Success
SAS aimed at promoting "locally-led development by bringing greater awareness to the international community of the multiple dynamics at play when ending a development program and to provide practical guidelines and resources." SAS consortium members are Peace Direct, Search for Common Ground, and CDA Collaborative Learning. Fueled by their own global experiences and desire to see locally-led development and ownership models, members reviewed INGO transition case studies. The SAS research found that Nuru's organizational structure helped set the stage for deeply impactful work beyond the exit. Following exit, Nuru International serves the locally-led NGO in an advisory capacity.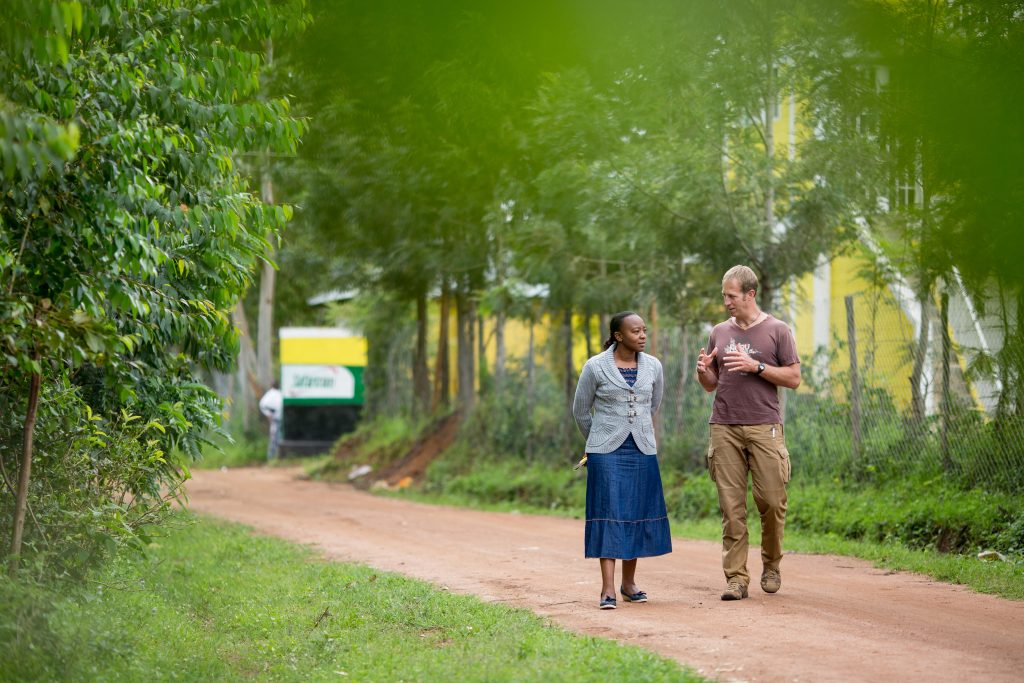 Nuru International and Nuru Kenya
Nuru International has positively impacted the lives of over 130,000 people since its establishment in 2008. The organization cultivates lasting meaningful choices in the most vulnerable and marginalized communities in the world. Additionally, Nuru International creates locally-led solutions to help end extreme poverty in the toughest of conditions. The organization roots this approach in the belief that people everywhere deserve to live their lives with the opportunity to choose a better future.
Led by Managing Director Pauline Wambeti, Nuru Kenya, helps Kenyan farmers and their families lift themselves out of extreme poverty by helping farmers move from subsistence to building thriving farmer-owned and farmer-led cooperative agribusinesses. Nuru Kenya works to end extreme poverty together, one community at a time.
About Tacy Layne
A lifelong West Virginia resident, Tacy graduated from Fairmont State University in 2012 with a bachelor's degree in English. Following graduation, she worked as a marketing administrator for an advertising publication. In 2015, inspired by travel to Malawi, Africa, Tacy began work in the nonprofit sector as a writer/editor for an international nonprofit organization dedicated to addressing the orphan crisis. Moved by the realization that extreme poverty is the leading cause of family disruption, Tacy joined Nuru International in 2018 to support fundraising efforts, donor relations, and communications. In her spare time, she enjoys training for marathons, whitewater rafting, skiing, and occasional foraging. 
Read More Stories of Hope