Nuru Kenya Expands Into Homa Bay County
In August 2020, Nuru Kenya began expanding into Homa Bay County, Kenya. Nuru Kenya has been serving farmers, growing leaders, and strengthening cooperatives in Migori County since 2008, and now it is building on that momentum in Homa Bay County.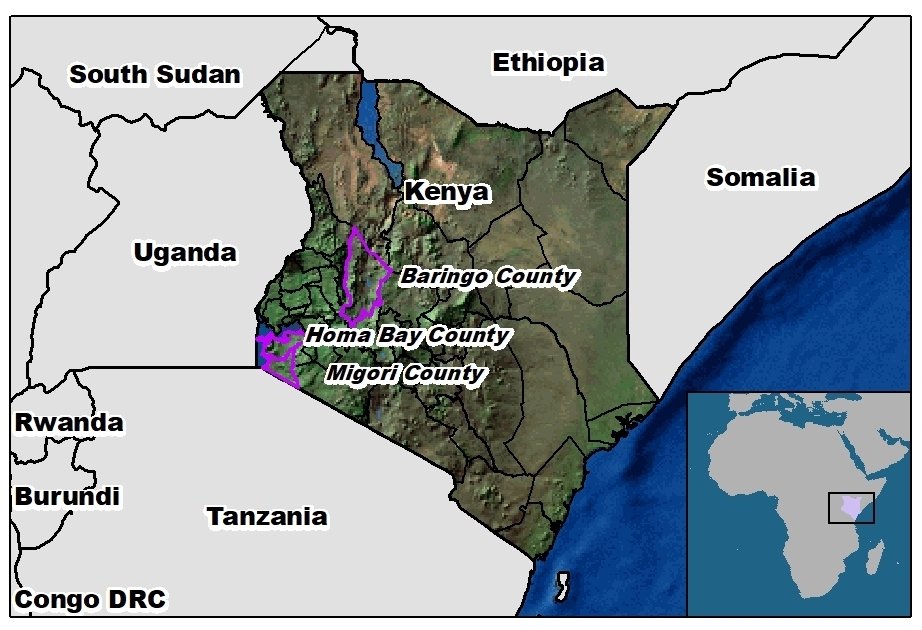 Why Homa Bay?
Nuru intends to address the prevalent poverty and other socio-economic inequalities in the county through empowering smallholder farmers in Homa Bay County who, like farmers in Migori County, also depend on agriculture as a major source of livelihood. According to the Homa Bay County Development Plan (2018-2019), agriculture, livestock and fisheries account for the largest share of household income in Homa Bay County. Major crops include corn, sorghum, groundnut, millet and potatoes. 
Nuru Kenya expanded to Homa Bay County to replicate its poverty-fighting strategies with the aim to improve the livelihoods of farmers in the region, as the county's poverty levels have been increasing and food insecurity is high due to low food production. As an introductory activity in the county, Nuru Kenya is building the capacity of two farmer cooperatives, working to manage forage grasses and legumes, and laying the groundwork for a dairy intervention. Cooperative leaders are learning about the nutrient requirements for grasses and legumes, conservation and preservation of feeds, and how to construct dairy cattle housing.
Planning for Impact
Following the approach taken in Migori County, the Nuru Kenya team will grow their impact in Homa Bay by continuing to identify farmer communities and recruit local leaders. Nuru Kenya will work with the local leaders to organize farmers into cooperatives that help farmers increase their income and gain access to markets for their produce. As cooperatives become increasingly stronger and more professional, Nuru Kenya will be able to move away from providing hands-on support to allowing cooperatives to stand on their own. Nuru Kenya intends to build the capacity of 13 cooperatives and approximately 1,300 farmers, to impact nearly 8,000 total people in Homa Bay County.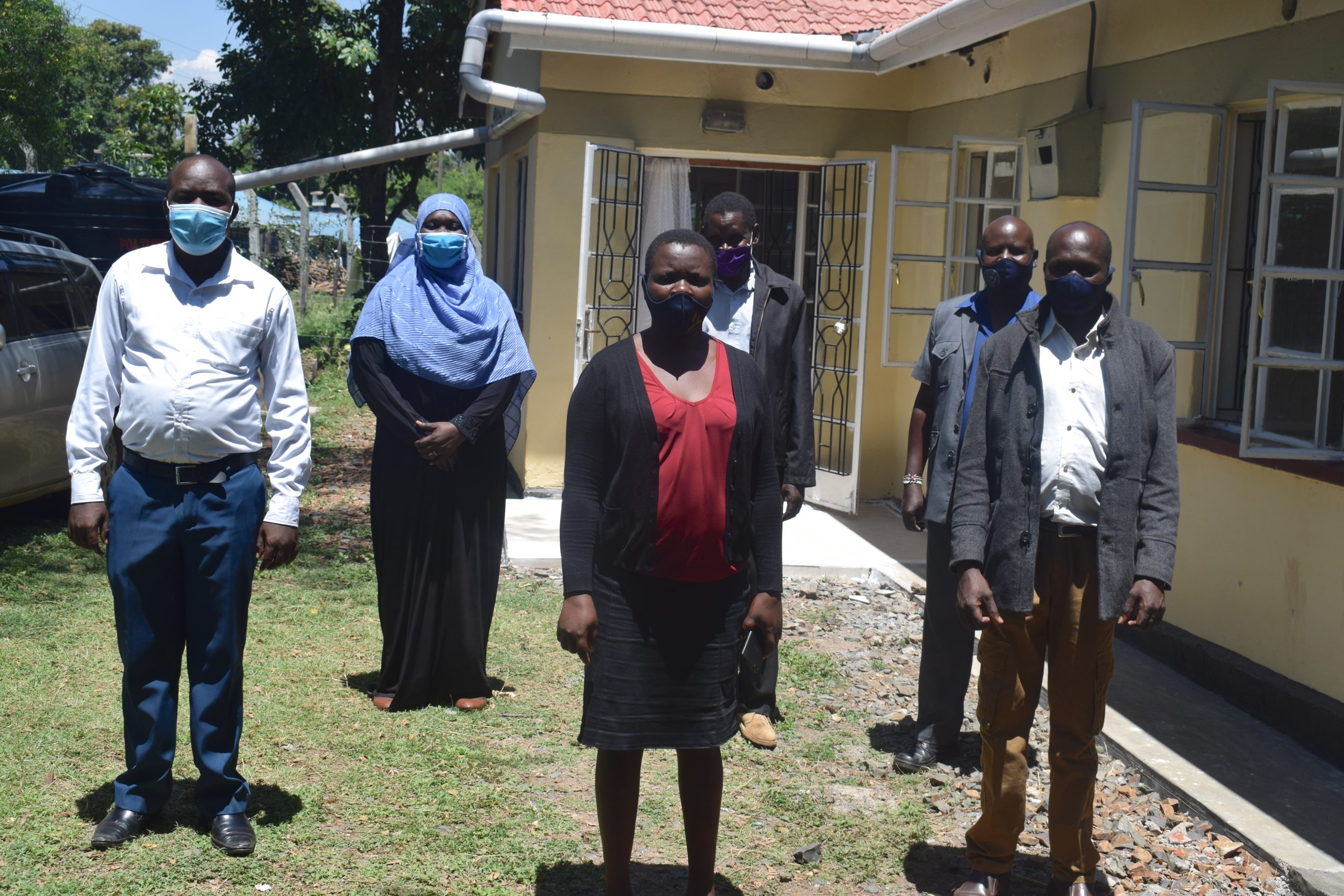 Nuru Kenya is not only excited about the opportunities ahead for farmer cooperatives in Homa Bay, but the team is looking forward to the transformation that will occur in individual farmer families, as they begin to increase their crop yields and grow their income through support from their local cooperatives. 
Milka
Nuru Kenya looks forward to being able to tell more stories like Milka's. Milka is a Migori County farmer whose main source of income was growing maize; however, she was only able to get three bags of maize per acre. She secured fertilizer and seed loans through Nuru while simultaneously learning about improved agricultural practices. Milka not only improved her crop yield from three bags of maize per acre to 18 bags, but she became a leader in her community, eager to learn from others and share her wisdom with others. 
The expansion into Homa Bay is an exciting opportunity to test Nuru Kenya's development model in a different setting. This will provide a platform for other farmers to share in the positive outcomes and diverse experience sharing. The expansion enables Nuru Kenya to reach more disadvantaged rural farmers who are at the highest need of Nuru Kenya's holistic livelihoods and poverty eradication interventions.
About Fatuma Nyanjong
Fatuma is excited about supporting smallholder farmers with sustainable solutions to enhance resilience and end extreme poverty. She holds BSc in Agribusiness from Great-Lakes University of Kisumu, has undertaken training in Cooperatives and Gender Equality by Nisped-Israel and the Role of Farmer Organizations in Value Chains and Post-harvest Management by FAO. She is currently pursuing her Masters in entrepreneurship at Jomo Kenyatta University of Agriculture and Technology. Before joining Nuru Kenya she coordinated Enhancing Farmer Entrepreneurship Development Project, World Bank and USAID projects at a National Level Farmer Organization. At Nuru Kenya Fatuma leads the Farmer Cooperative Strategy and is also in charge of Gender Mainstreaming. During her free time, Fatuma is enthusiastic about innovations that solve smallholder farmers' problems.
Read More Stories of Hope