Emily McLaughlin Presents at Nonprofit Learning Lab Institute
LOS ANGELES, CA—Hundreds of nonprofit professionals will gather today for the annual Nonprofit Learning Lab Institute. The 2016 theme is "Creating Connections and Discovering Possibilities." This one-day, member-only event is hosted on September 1, 2016 from 9:00 AM to 5:00 PM PDT at the NCJW/LA Council House, 543 North Fairfax Avenue in Los Angeles.
The Nonprofit Learning Lab Institute is designed to advance the skills and knowledge of nonprofit professionals, volunteers, board members and community leaders. The institute also provides opportunities for attendees to create meaningful connections and potential collaborations.
Among the presenters is Human Resources Generalist Emily McLaughlin of Nuru International who is, "Excited to be part of the Nonprofit Learning Labs conference in LA and to share best practices on performance management."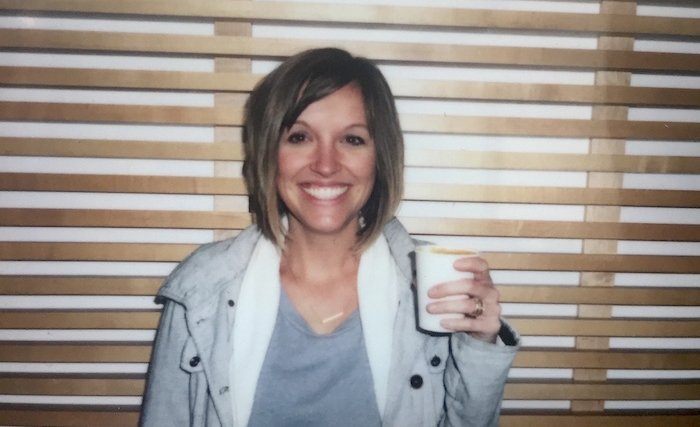 Workshops offered this year include:
How to Become the Greatest Facilitator in the Galaxy
Eric DeSobe, Associate Director for Recruitment for KIPP LA Schools
Everyone facilitates. Everyone. From CEOs to interns, all people must engage others to inspire, inform, and ignite them to take action. Great facilitators are able to ensure a high level of participation and learning when leading groups. This session will focus on easy-to-replicate tips and tricks to upgrade your facilitation skills immediately so that you can effectively lead meetings, training, and workshops. You won't want to miss this fast-paced, hands-on experience.
How to Advocate for Legislation
Maya Paley, NCJWLA's Director of Legislative and Community Engagement
Learn the ins and outs of the California legislative process and how you can strengthen your nonprofit's advocacy arm. Learn best practices in building your organization's ability to advocate.
Mapping Your Strategic Plan to Research and Evaluation
Jessica Payne, Founder of Mockingbird Analytics
Jackie Illum, Project Manager and Research Analyst for the Health Economics and Evaluation Research Program at the UCLA Center for Health Policy Research
Participants will learn the key components of a strategic plan for their own organization, particularly how to develop a mission, vision, and set of goal statements. These core concepts will translate into successfully developing the metrics that are essential to creating an evaluation plan. In this workshop, we will also cover ways to map an evaluation directly back to a strategic plan, helping to validate an organization's work, and attract potential donors.
Making the Most of Donor Relationships
Suzy Bookbinder, Chief Development Officer at de Toledo High School 
A good giving experience can make or break a non-profit. In this immersive, highly interactive workshop, participants will learn the basics of campaign planning, tools and techniques for engaging with donors, and begin to understand the importance of trained and focused leadership. Through group discussions, role-playing and all-inclusive worksheets, attendees will be building better donor relationships in no time.
The 3 C's of Performance Development: Coach, Collaborate & Cultivate
Emily McLaughlin, Human Resources Generalist at Nuru International
Learn about an easy-to-implement six-month talent development process to engage your employees. You will learn how to help your team set and develop key priorities and goals on a quarterly basis, and how to measure their progress. You'll have the chance to reflect on your current talent development strategy and leave the workshop with tangible how-to-guides and ideas to implement and improve talent development at your nonprofit.
Building Your Personal Board of Directors
Rhoda Weisman, Dean of the Graduate School in Nonprofit Management at American Jewish University
During this idea exchange, we will discuss how to build a brain trust, the type of advice you should seek out from your mentors and how frequently you should communicate. Gain insight into leveraging the perspectives and ideas of your peers and professionals.
Successful Program Development on a Budget
Dr. Ray Smith, Programming Co-Chair of Emerging Arts Leaders
Jillian Schultz, Managing Director of Emerging Arts Leaders
Serena Johnson, Programming Co-Chair of Emerging Arts Leaders
Big dreams on a small budget? In this workshop, members of Emerging Arts Leaders-Los Angeles will discuss how to develop engaging programs with limited funds, the basics of volunteer management, and innovative project management tools.  Emerging Arts  produces roughly 12 programs a year in the Los Angeles area with a dedicated group of volunteers and only one staff person! All attendees will learn strategies that can be replicated by other volunteer-led organizations and scaled to a variety of program development models. Explore the possibilities of programming on a budget and discover free project management tools that can help your nonprofit meet its mission.
Meet the Funders
Piper Kamins, Program Officer at the Ralph M. Parsons Foundation
Malka Haya Fenyvesi, Program Officer at the Angell Foundation
Paul Moore, Program Officer at the David Bohnett Foundation
Program officers serving on this panel will provide a brief overview of their foundation. Attendees will be able to ask questions through a moderated Q&A session and participate in small group discussions facilitated by program officers.The goal of this session is to share best practices and for participants to gain perspectives from foundation program officers.
Your Virtual Voice: Taking Activism Online
Shannon Soper, Communication Director for Dignity and Power Now
Mark-Anthony Johnson, Director of Health and Wellness for Dignity and Power Now
Jayda Rasberry, Community Organizer for Dignity and Power Now
Guadalupe Chavez, Director of Programs for Dignity and Power Now
Learn the inputs and outputs of internet activism. This comprehensive presentation from Dignity and Power Now will cover branding, blogging, event promotion, writing press releases, and interviews. Participants will be provided take-home materials and have the opportunity to brainstorm and strategize as a team. Time to turn the POWER ON!
View workshop slides | Print handouts
Do-It-Yourself Market Research To Drive Messaging
Karlo Barrios Marcelo, Contributor at The Economist Intelligence Unit and Nonprofit Finance Consultant at Jones & Associates
Informally collecting information and research is a cost-effective way to improve your organization's messaging communications. Participants will learn basic focus group, survey, interview, & A/B testing techniques, to discover how to develop an appropriate messaging framework for their next campaign or strategic plan, knowing their various audiences, and tailoring consistent content for those audiences. Next, the participants will learn how to create a content calendar template that aligns with their strategic plan, and will streamline online and offline message amplification efforts.
Supercharge Your Board—and Your Board Meetings
Janet Levine, Janet Levine Consulting
Board members are your nonprofit's most important asset—if they are energized, excited, and effective.  Too often, however, they are well, bored, and your board meetings, boring.  You can turn your board (and board meetings) from tedious to terrific.  This practical, hands on workshop will provide you with the tools to do just that.  You'll learn how to ensure that you have the right board members for your organization, that they have the right roles and responsibilities—and that your board meetings elicit anticipation rather than apathy.
Making the Most of Your Annual Giving Program
Candie Davidson-Goldbronn, Assistant Vice President at Community Counseling Service (CCS)
Donors that contribute on an annual basis to a nonprofit are integral to the continuity and sustainability of an organization's fundraising. This workshop will review effective approaches and best practices for an annual giving program. The trainer will review the latest trends for annual giving programs, review how to create and execute a plan, and evaluate an annual giving program. Leave with Monday morning strategies!
Rethinking Nonprofit Revenue: Building and Managing a Sustainable Social Enterprise
Therese Nolasco, Director of Business Development at Homeboy Industries
Has your organization ever considered generating alternative revenue streams through a social enterprise model? Learn more about how to start and successfully manage a social enterprise within your nonprofit organization. This workshop will explore business, financial, and legal considerations, review practical examples from other nonprofits including, including successes and challenges, and address the keys to creating a sustainable future. There will be a couple group activities and worksheets included that will help participants apply the new concepts they've learned to their own organization.
Inspiring the Next Generation of Leaders
Josh Feldman, Springboard Fellowship Director, Hillel International 
In this hands on workshop we will explore how to build best-in-class leadership development programs for young adults. Millennials are the largest generation in the American work force. We are on the precipice of an enormous cultural change. How do we harness their energy toward social good?  In this experiential workshop we will examine how to build programs that serve the goals of an organization and create life-long positive change for participants.
Managing an Effective Volunteer Program from A to Z
Charlie Rubin, Board President of DOVIA-LA and Director of Volunteers at  San Fernando Valley Community Health Center, Inc.
Shade Mokuolu, Board member of DOVIA-LA and Community Engagement Manager
This workshop is being led by DOVIA-LA, an organization dedicated to training professionals on how to work with and manage volunteers. This workshop focuses of managing an effective volunteer program including: leveraging volunteers as resources for nonprofits, identifying and documenting potential volunteer roles, determining appropriate screening and intake processes, developing necessary orientation and training components, managing and tracking volunteer assignments and retaining your vital volunteers.
Your Brand: Developing your image while promoting your organization!
David Kietzman, Managing Partner, Momentum Solutions Team
Gabriela Torres, Partner & Leadership Coach, Momentum Solutions Team
Representing yourself and your organization can be tricky – but critical to raising funds for your organization and developing your professional brand. Participants will learn techniques to strengthening your professional branding while representing your nonprofit. As a leader, it is vital that people know who you are, that your image is a positive one and that your organization's values align with yours. We'll discuss all of this, while developing some talking points and tips you can walk away with!
Follow the conversation on Twitter: #npla and @nonprofitll
***
Nuru International (nuruinternational.org) is a U.S.-based social venture on a mission to end extreme poverty in remote, rural areas. It establishes sustainable community development projects, such as Nuru Kenya and Nuru Ethiopia, to deliver high touch, holistic programming – in Agriculture, Financial Inclusion, Healthcare and Education – to engage all household members in building resilience and ending intergenerational poverty.
Nonprofit Learning Lab (nonprofitlearninglab.org) is a national organization that connects, supports and develops individuals seeking to lead the nonprofit sector. It works with individuals to sharpen their skills in fundraising, board development, organizational leadership and capacity building.
###
About Kim Do
Kim served Nuru International for eight years in marketing, branding, communications and special events. She counts it an honor to spend the best hours of her day fighting to end extreme poverty. Follow her on Twitter at @bykimdo
Read More Stories of Hope