Join the fight to end extreme poverty.
Together, we can help farmers in Africa gain access to meaningful choices. Donate now!
Other Ways to Give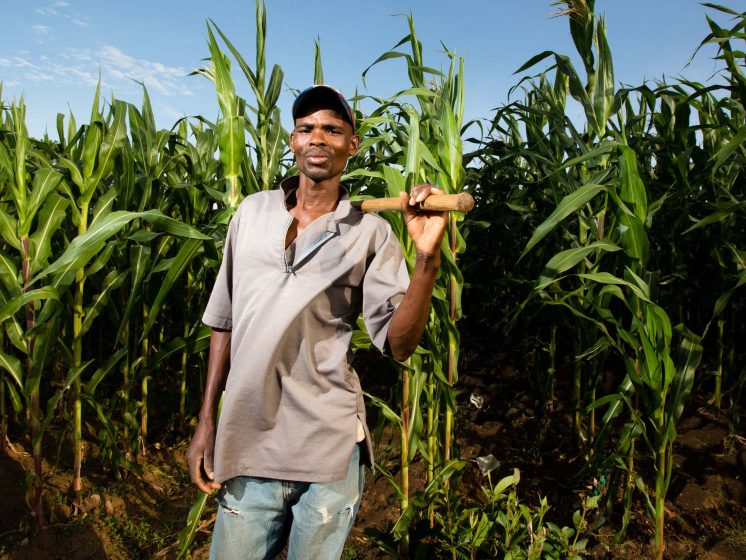 The Challenge
Farming by nature is risky business, but it is also a necessary part of how the entire world has access to nutritious food. Farmers are on the front lines of adapting to challenges created by climate change, invasive pests like fall armyworm and locusts, crop diseases, and other destabilizing shocks. Together, we can help farmers in Africa to chart a path to a better future, and help end extreme poverty in some of the toughest places on earth.
Watch the Video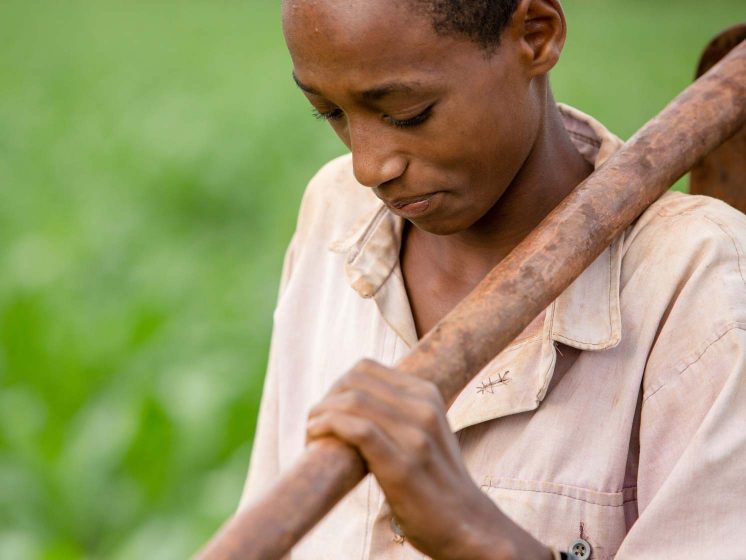 Our Approach
While farming is risky by nature, there is also incredible potential in vulnerable, rural farming communities. By working together with them, we can help them chart a path to a better future, and support them as they move from subsistence to contributing to the global food supply. Together, we can help farmers and their families not only lift themselves out of poverty, but also build thriving locally-led businesses in their communities by establishing cooperatives. Families are able to lift themselves out of poverty and stay out.
What We Do
Our Story
Founded by a former US Marine, formed at Stanford University's Graduate School of Business, and fueled by angel investors from Silicon Valley as well as foundations and individuals from around the world, Nuru's story is one of innovation, adaptation, and impact to help eradicate extreme poverty in our lifetime.
Our Model
The Nuru model is distinctive in its development of a "sustainability engine" which employs a leadership development program that restores agency to local leaders and equips them to build and scale poverty fighting solutions after the intentional exit of expatriate staff.
Our Team
While Nuru staff technically work for separate and distinct locally-run organizations based in various countries, we all operate under a shared vision to cultivate lasting, meaningful choices in the most vulnerable and marginalized communities in the world.
Nuru helps communities and households to build resilience in the face of instability created by factors like
Climate Change

The people who are the most vulnerable to changing weather patterns and climate-related shocks are smallholder farmers who depend on rain-fed agriculture. Nuru enables farmers to adapt to climate change through climate-smart agriculture practices.

Pests

When threats like fall armyworm, locusts swarms, or other pests threaten our farmers, Nuru responds with timely and specific information and resources to enable farmers to navigate the challenge and continue moving forward in the face of adversity.

Unreliable Markets

In addition to other risks and challenges, rural farmers need to have access to a reliable and consistent place to sell their surplus. Nuru works together with farmer-owned cooperatives to identify reliable markets so farmers can move from subsistence farming to farming as a viable business.

COVID-19

Our entire world has been changed by COVID-19. Nuru works together with farmers to enable them to continue their important work while maintaining healthy practices that prevent the spread of coronavirus.

State Fragility

Whether it is the emerging threat of violent extremist organizations or a national state of emergency, Nuru helps farmers navigate through unstable conditions, and move from desperation to hope.
Nuru's vision is to cultivate lasting meaningful choices in the most vulnerable and marginalized communities in the world.
Where We Work