On-farm Livelihood Diversification for Rural Ethiopia
Workenesh Nekeri is a Nuru woman farmer, mother, and a member of Shambara Primary Cooperative in SNNPR, Ethiopia. She and her husband became members of the multipurpose cooperative by paying 100 ETB each, about $6 USD, for their ownership shares in the business. They paid for these shares with income from their primary on-farm business activity, maize farming. According to Workenesh, she decided to become a member of the cooperative once she learned about the benefits of membership–specifically those for women farmers, which includes training on savings, credit and financial management, as well as, access to revolving livelihood diversification loans for goat and sheep purchasing, fattening, and marketing. Workenesh had to save continuously for three months before she gained access to the loan. This savings amounted to 5% of the 2,400 ETB ($75 USD) loan she received for the purchase of two goats and their medications.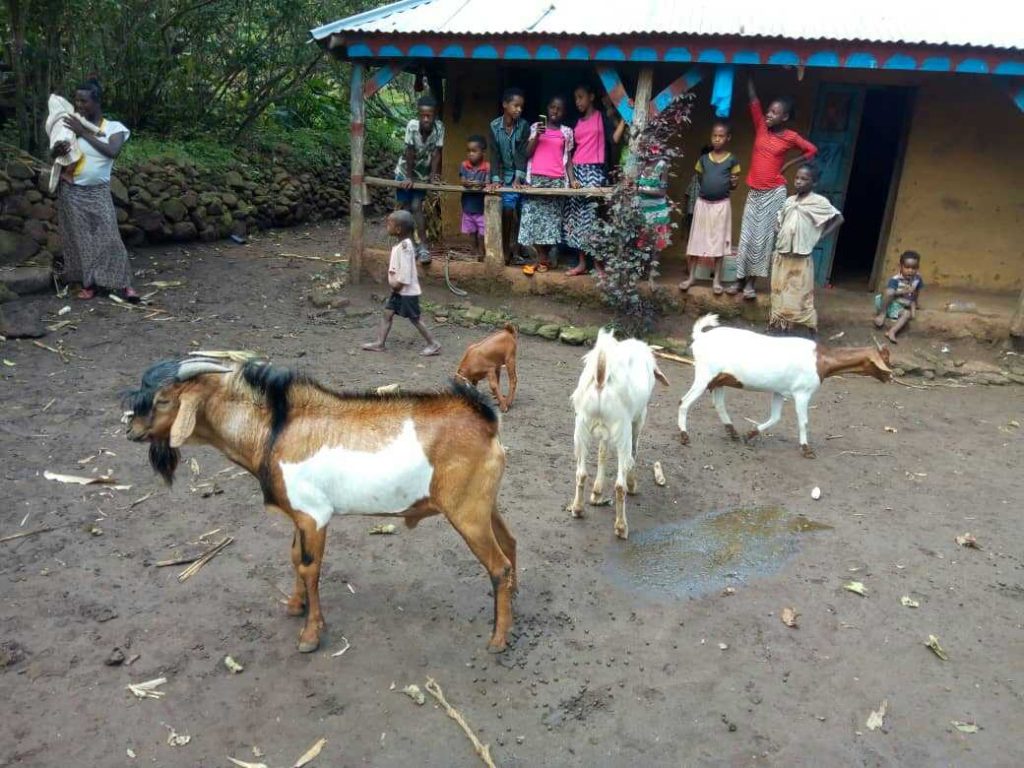 The loan she obtained from the project was conditioned with participation in training from Nuru and her cooperative on improved goat management, feeding practices, and other basic business skills. Moreover, after the training, she received cuttings of a high protein elephant grass hybrid from her cooperative to plant around both her home and the edge of her farm plot. The absence or inaccessible nature of high quality feeds for animals in rural Ethiopia is a key obstacle for effective animal fattening businesses. Currently, Workenesh feeds the goats with the fresh and dried biomass of the elephant grass and supplements the feed using different crop residues and maize grain from her family farm.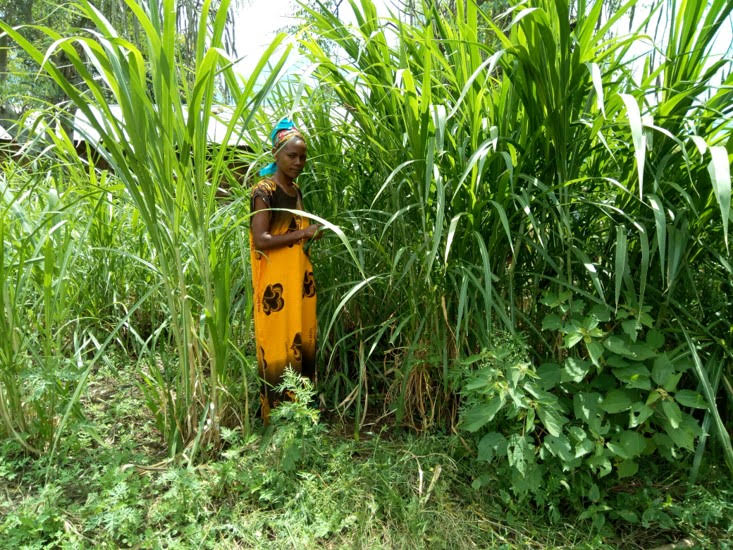 Workenesh managed the goats for four months, feeding them properly and applying routine deworming medication. At the local livestock market, she sold them for 5,400 ETB, or $170 USD. After repaying her loan, Workenesh achieved a profit of 3,000 ETB, or $95 USD, a significant sum for a household with an average income of only $550 USD per year. Not every woman farmer in Nuru-supported cooperatives is as successful as Workenesh, but her efforts and successes are shared at regular cooperative meetings to encourage other members to adopt her behaviors. The cooperative and members can benefit further from the aggregation and sale of well fattened and healthy goats to other value chain stakeholders, like export abattoirs.  
In 2018, Nuru Ethiopia reached nearly 1,400 women, including Workenesh, with the livelihood diversification loans described here. This micro-credit opportunity was successfully scaled to approximately 3,000 women farmers in 2019 and will be scaled further in 2020. Nuru is dedicated to supporting the farmer cooperative businesses that manage these savings and loan activities, bringing economic opportunity to remote rural regions in Ethiopia, Kenya, Nigeria, and across rural Africa.  
The Nuru model keeps the farmer organization, the local business, at the core of all income generating activities for farmers. If the business model is not profitable, then it will not be sustainable. Thus, Nuru works closely with these rural businesses to plan, adapt, and grow their revenue streams, and the social benefits are accrued by the community and the farmers.
This blog was adapted from the field notes of Nuru Ethiopia Impact Program Director Birhanu Worku with support from Nuru International Strategic Advisor Athena Fliescher.
About Casey Harrison
Livelihoods & Agribusiness Director — Casey was born and raised on a farm in rural Maryland, and has worked at the nexus of smallholder farming in Africa and natural resource management since 2009. Prior to Nuru, he contributed as a Peace Corps Volunteer in Zambia where he served as an agricultural extension agent, and worked with World Wildlife Fund (WWF) on mitigating the negative environmental and social impacts of agricultural production and value chains with a focus on East and Southern Africa. He has completed a dual MA in Natural Resource Management and International Affairs from American University in Washington DC and the University for Peace in Costa Rica, and in his free time, Casey enjoys traveling, backpacking, biking, and live music of all kinds.
Read More Stories of Hope