Nuru Nigeria Hosts Green Field Day to Share Farming Practices
Nuru Nigeria is unlocking the potential of rural farmers in northern Adamawa communities. Nuru trains smallholder farmers through activities focused on improved agricultural practices that support farming as a business. Through Nuru, farmers receive financial literacy and leadership training that cultivates well-equipped leaders. Nuru Nigeria registered and trained 3,607 smallholder farmers in Adamawa State, providing them with on-farm extension services.
As farmers' livelihoods lead to increased income and yields, farmers are building their resilience capacities to cope with environmental, economic, and social shocks and stressors. As Nuru builds resilience and social cohesion in these communities, farmers also gain access to meaningful choices for their lives, and the risk of being exploited by violent extremist groups, like Boko Haram and ISWAP, is decreased.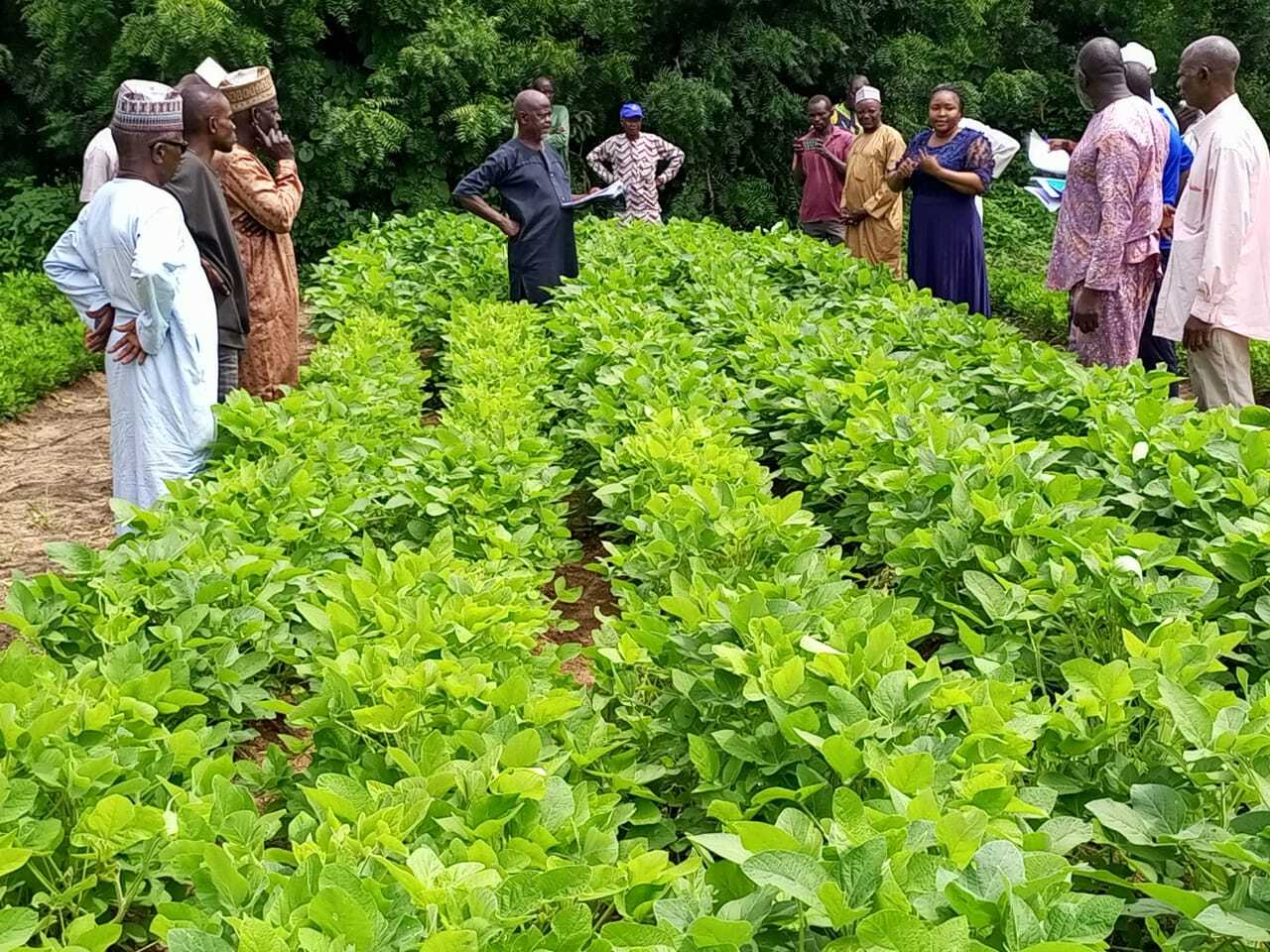 To reinforce learning and increase the adoption of both new technologies and improved agricultural practices (GAP) in the communities, Nuru Nigeria hosted the 2022 Green Field Day. This event brought together the registered farmers in the 189 farmer associations established across all the communities Nuru serves in northeast Nigeria.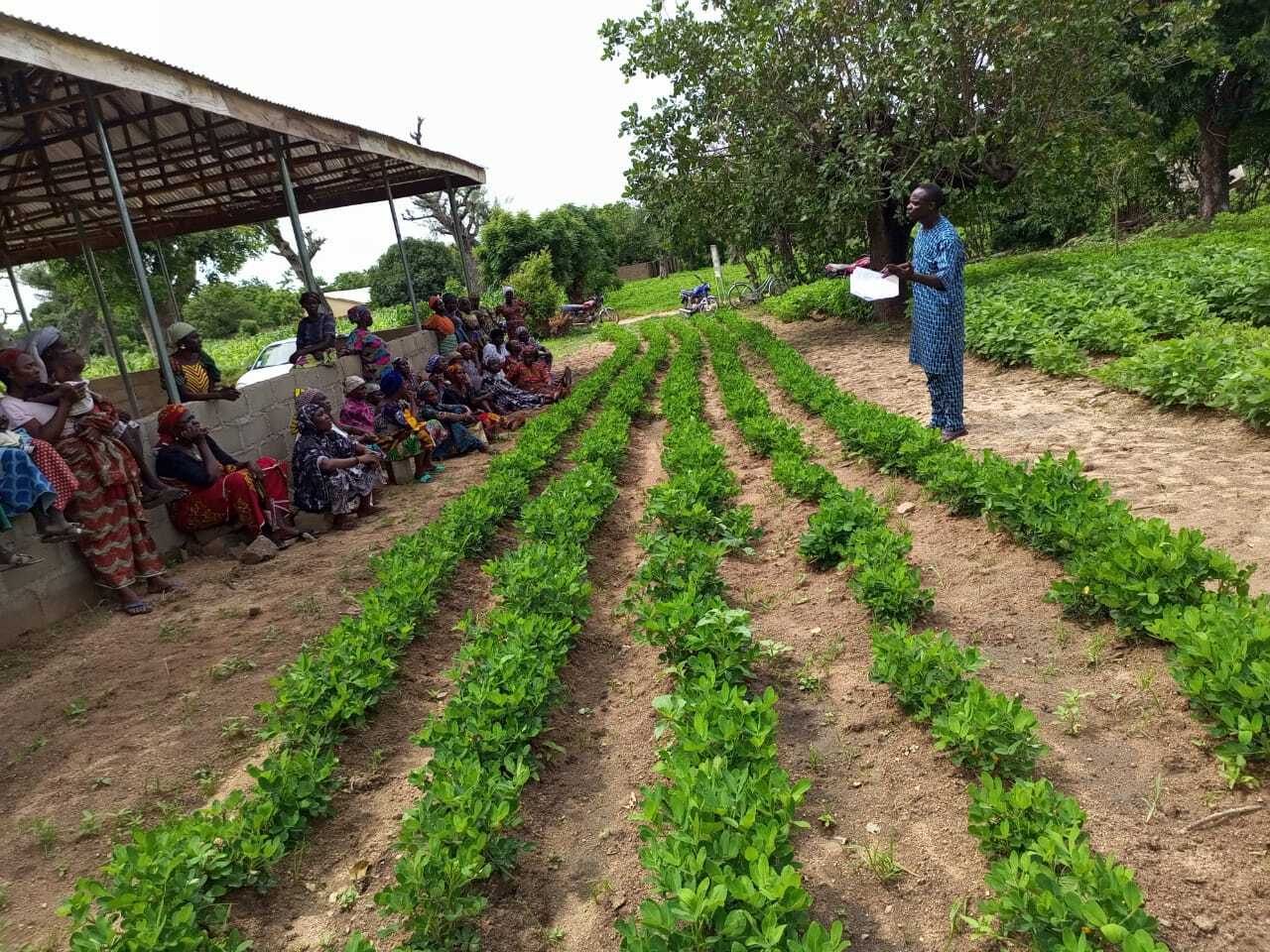 Green Field Day focused on the cultivation of groundnuts and soybeans–the major cash crops in northeastern Nigeria. During the event, farmers were educated on and saw the benefits of a number of successful new technologies and practices, including the use of climate-smart and improved agricultural practices. For example, farmers saw the benefits of using improved seed varieties (drought-resistant seeds, early maturing seeds, and seeds that are tolerant to pests and diseases). Training was also provided on managing on-farm pests with regenerative agriculture practices, and farmers saw water management systems that support sustainability amid erratic rainfall.
Green Field Day events provide the farmers with an opportunity to observe and compare the performance of different crop treatments in order to improve their farming skills. It also encourages participatory learning. Sharing lessons learned and providing opportunities for hands-on training is a vital part of resilience-building for the smallholder farmers that Nuru serves. While farming is risky, regardless of location, the farmers of northeast Nigeria are faced with a variety of unique shocks and stressors. Supporting farmers in adapting to these risks and building their resilience is key to creating a sustainable path out of extreme poverty for these families. When events like Green Field Day allow farmers to see adaptive farming practices at work, it is easier for farmers to put those same practices at work on their own farms, as they are able to see a clear, tangible value in shifting their farming practices. When these groups of farmers make these shifts and learn together, they are building their social cohesion at the community level. Learn more about how Nuru Nigeria is supporting farmers here.
About Olayinka
Olayinka is the Nuru Nigeria Monitoring & Evaluation Manager. Olayinka authored this post with Bless, Madi, and Samson.
Read More Stories of Hope