Celebrating International Women's Day Every Day in Nigeria
It's International Women's Day! At Nuru Nigeria, we celebrate by putting women front and center of our programs, not just today, but every day. In northeast Nigeria, women traditionally do not have as much power in decision-making as men in the household. However, when more economic power is placed in the hands of women, they are nearly three times more likely than men to spend earned income on family needs such as nutrition, health, and education (UNAC, 2012). In addition, women play a significant role in agricultural activities in most households in northeast Nigeria. 
Why women?
Women are the backbone of family welfare, and they play a vital role in their household economic well-being. This critical, but under-recognized role of women is why women serve as the entry point to our communities in Nuru Nigeria programs. Women often grow key crops, like groundnuts, which serve as both an important food crop as well as a market crop that can be sold for cash. This money can then be used for other household needs, such as medicine or clothes. Women also often raise small livestock or engage in small-scale processing like pressing groundnuts into oil for cooking and groundnut cake for snack foods. These activities are an important contribution to household income.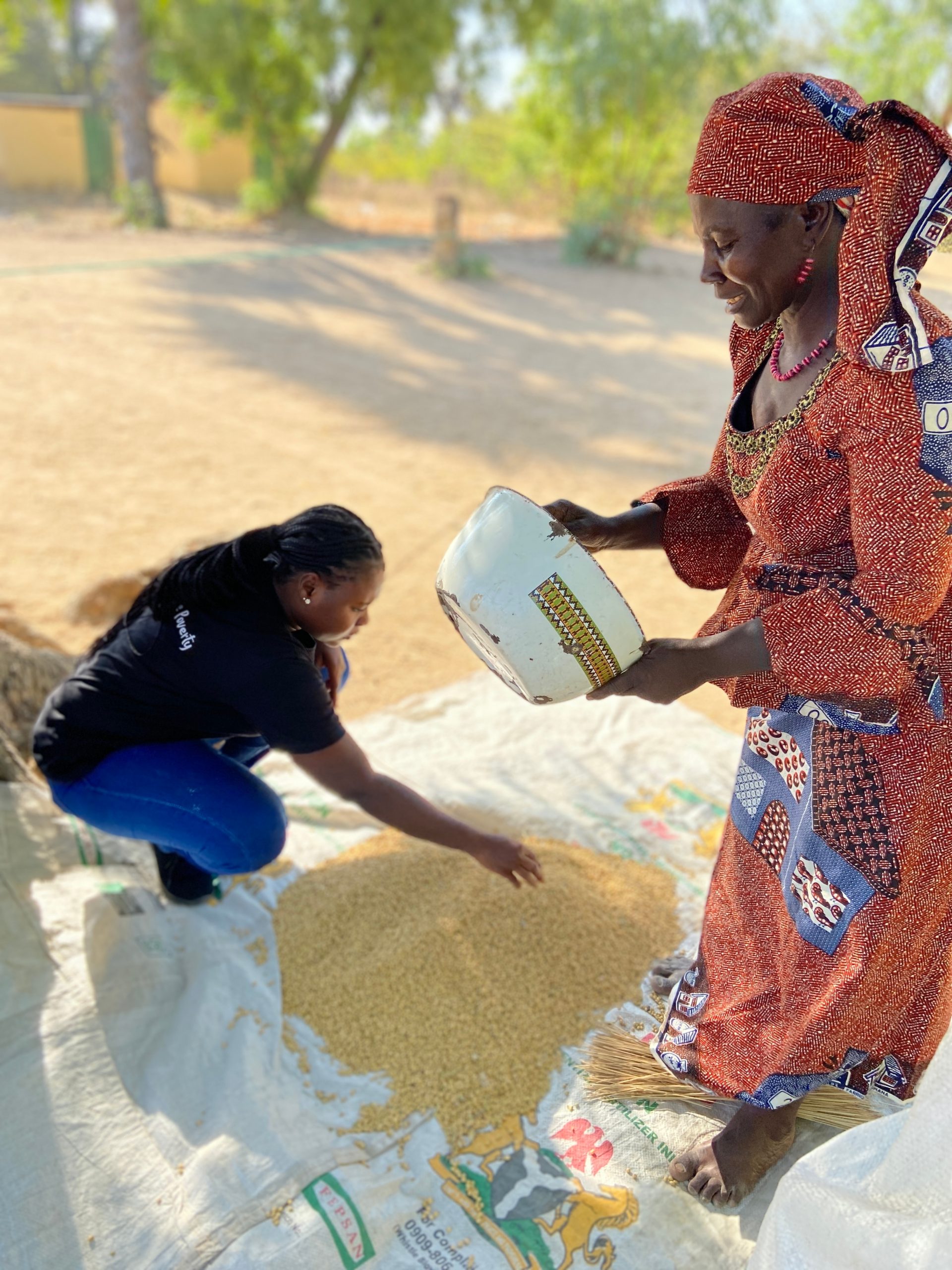 For all of these reasons, Nuru works with women as the starting point for Nuru Nigeria's work. This focus on women helps increase inclusivity, empowerment, and involvement of women in community decision-making. As women are included, their valued voices are more readily heard. Nuru believes that every human deserves an opportunity for fairness and justice. Women–including those in rural communities–are no exception. 
Creating more effective partnerships
Nuru encourages household decision-making. This approach supports women and men working together to collectively make decisions for their households and families. Many development experts raise the concern that economic empowerment of women has the potential to create additional problems for these same women. These problems include increased gender-based violence against women as a result of shifting power dynamics in the household. In order to mitigate such risks, Nuru promotes household-level decision-making that encourages men and women to make decisions collectively.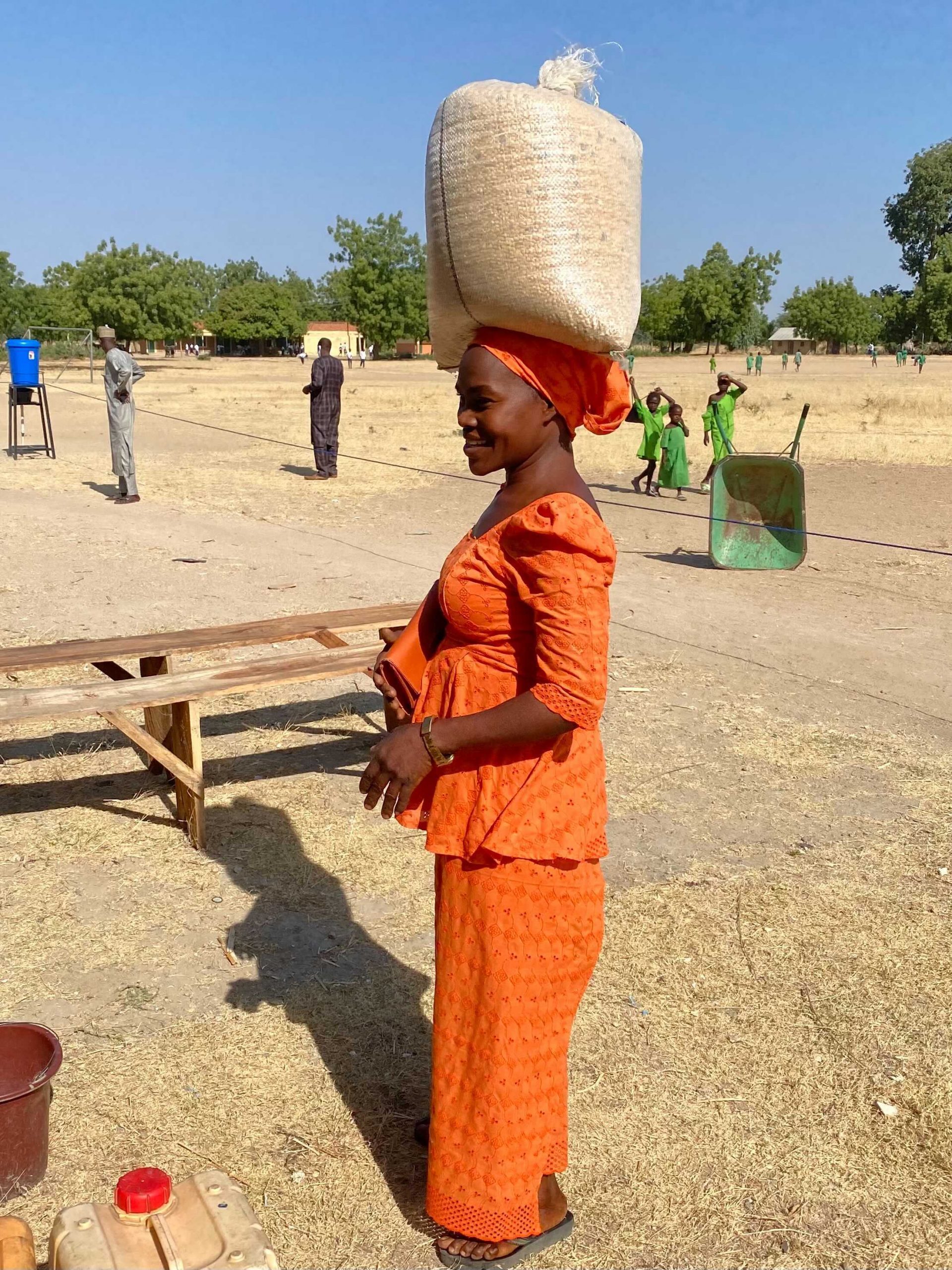 In Nuru's programs in northeast Nigeria, while women lead the charge, men also become involved once a woman in the household is engaged in Nuru programming. Thus, women are leading the income-generating activities for their household, but men are not excluded from the process. Partnership is fostered, and men become supportive actors in empowering women to make economic investments that will improve their livelihood. Women simultaneously take on leadership roles in their communities. Through this strategy, Nuru Nigeria maintains an approximately 3:1 female to male ratio among its participants. Having both women and men sharing decision-making responsibilities helps to prevent problems that could otherwise emerge as a result of shifting power dynamics in the household.
The impact
Nuru Nigeria is already seeing positive impacts from this strategy of women leading the way. Women from rural, vulnerable households have been able to directly benefit from the full set of Nuru program activities. They are the direct beneficiaries of the post-harvest technology and handling and permagarden activities implemented in 2019-2020. 
Results from the permagarden program conducted in 2019 delivered approximately a 43 percent increase in income for the participating households as well as access to sustainable and nutritious foods. Women were also able to access a loan for seeds and inputs to produce improved groundnuts in 2020, while men participants produced soybeans.
One Nuru woman farmer association member, Mary, joined Nuru programs with high hopes. She wanted to get access to improved seeds and see her yield improve. A mother of five, Mary was able to increase the size of her land under cultivation. Her participation in the permagarden program allowed her to improve nutrition in her household. Furthermore, she was able to generate more income by selling the excess in the market.
Sustainable solutions
Nuru believes that by unlocking the potential of women within the households, poverty solutions will be more sustainable and equitable. Nuru Nigeria is committed to advancing gender equality through our farmer organizations. Furthermore, Nuru is active in mainstreaming the Gender Minimum Standards for Gender Equality, which outline a baseline for strategies that will advance gender equality.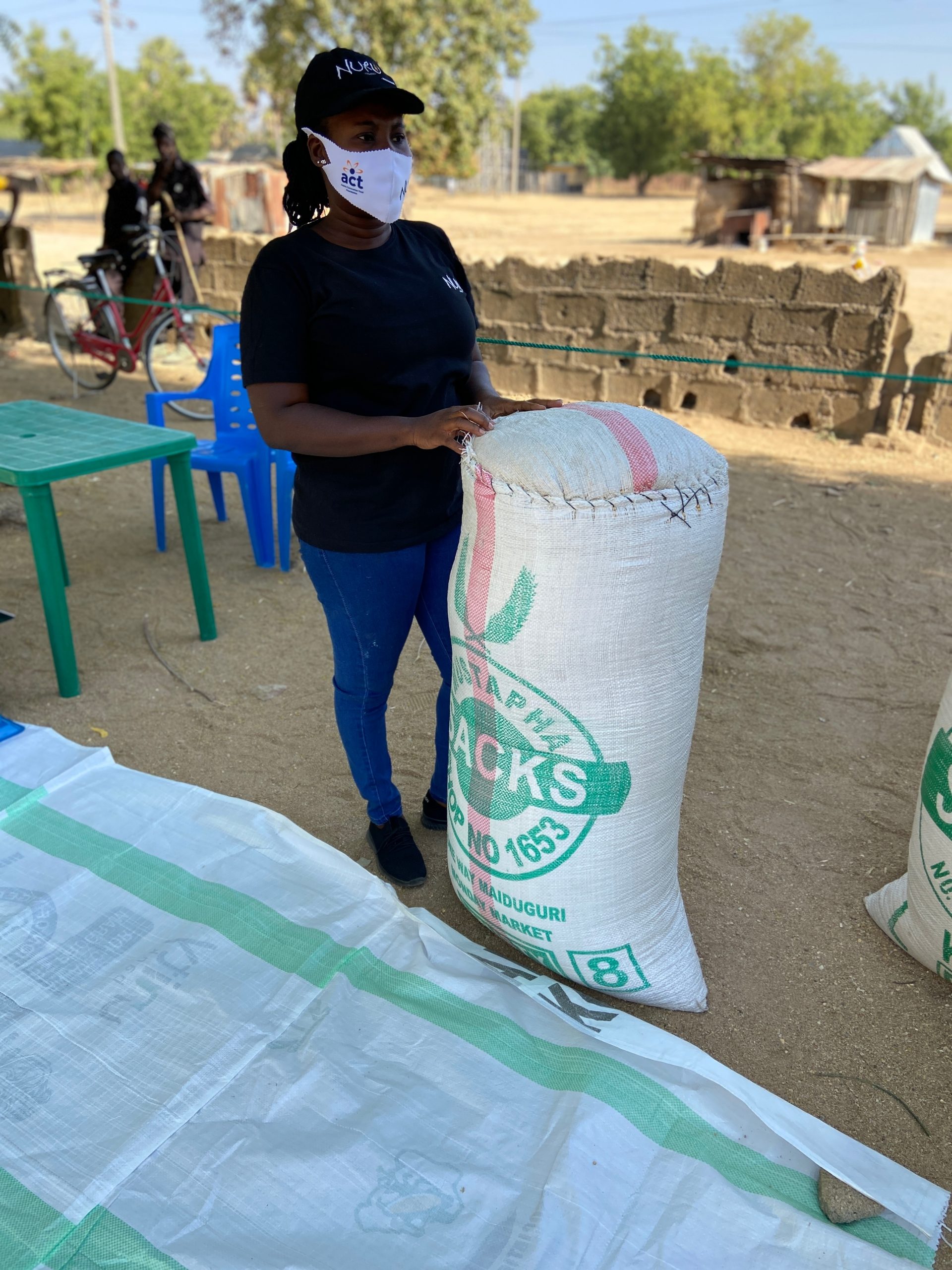 Women's empowerment is a strong predictor of whether households can escape and remain out of poverty in the face of shocks and stresses (Mercy Corps, 2019). By giving women more economic power, without taking power away from men in the household, we give women the opportunity to make lasting meaningful choices for their families.
Nuru Nigeria celebrates International Women's Day by continuing to create communities where women can serve as leaders. Women are serving as leaders for both their communities and their households to build healthier, more resilient lives. 
This was written in cooperation with Nuru International Nigeria Impact and Markets Specialist Dena Bunnel.
About Amy Gaman
Amy Gaman is the Nuru Nigeria Executive Director. Amy received her first degree in Human Anatomy from Medical College University of Maiduguri and post-graduate degrees and certificates from American University of Nigeria (AUN) in Human Resource Management, Project Management, and Business communications. She has worked in post-trauma care with the "Chibok Girls," as well as in health clinics in Borno and Adamawa States. Amy has been serving women and children on the frontlines of the crisis created by Boko Haram and ISIS for most of her adult life, and is excited to be an instrument in bringing lasting change and hope to families suffering in extreme poverty in her homeland. She is a ONE Champion in Nigeria and in 2019 was named Adamawa State's Humanitarian Ambassador of the year.
Read More Stories of Hope