Runnners Run the 42nd Marine Corps Marathon with Team Nuru International
On October 22, 2017, thousands of runners from around the globe will converge in Washington, DC to run the 42nd Marine Corps Marathon (MCM). And for the fifth straight year, Nuru International will have a team of runners coming from around the country to run the race and raise funds. Would you like to join us?
Over the last four years, Team Nuru International runners have raised over $100,000 to further Nuru's mission, and this year we want to continue that tradition. We have a limited number of slots available so please contact us by August 30, 2017 for more info on how you can join our team.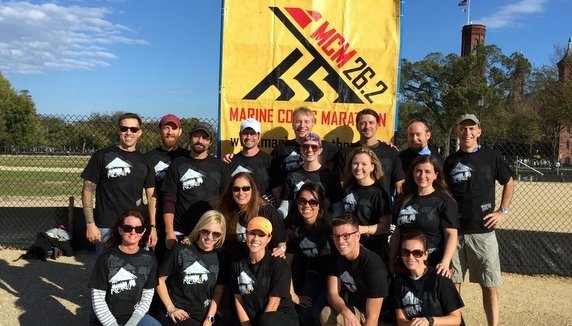 Also, if you are already registered, be sure to look for us at the MCM Expo during race weekend!
Let's keep running strong to end extreme poverty together!
About Billy Williams
Strategic Partnerships Director — As passionate about ending extreme poverty as he is about his home state of West Virginia, Billy developed a hunger for listening to and telling good stories at a young age. He received a BA in Chemistry and English as well as an MA in English from West Virginia University as well as an Executive Certificate in Nonprofit Leadership from the John F. Kennedy School of Government at Harvard University. As Nuru's lead advocate and storyteller, Billy has been invited to share at events around the globe. If you are seated next to him on a plane, or trapped with him in an elevator, he'll be sure to invite you to join our efforts, too.
Read More Stories of Hope