Nuru Nigeria's Amy Gaman Receives Award of Excellence in Leadership and Humanitarian Services
FOR IMMEDIATE RELEASE: December 17, 2020 
Contact: Tacy Layne | info@nuruinternational.org 
LAGOS –– In November 2020, Nuru Nigeria Executive Director Amy Gaman was awarded the Award of Excellence in Leadership and Humanitarian Services from the organizer of Nigeria Achievers Awards by Glo May Specialities, a subsidiary of Yibrem Global Resources Limited.
The Nigerian Achievers Awards from Glo May Specialities recognize top Nigerian achievers. These are people who have both attained great accomplishments in Nigeria and inspire others to do the same. Nominations were open leaders across various industries. However, the awards focus on recognizing "those who have greatly influenced others in their various endeavours, showing others that anything you set your heart to do is possible with passion, determination, perseverance and focus." 
With this award, Amy was recognized for her leadership in the field of development. Furthermore, she was recognized for her dedication to mentoring and investing in Nigeria's youth. Amy stands out in her bold leadership, accomplished goals, and future aspirations. These attributes have benefitted her home country and will certainly have a lasting impact on the world.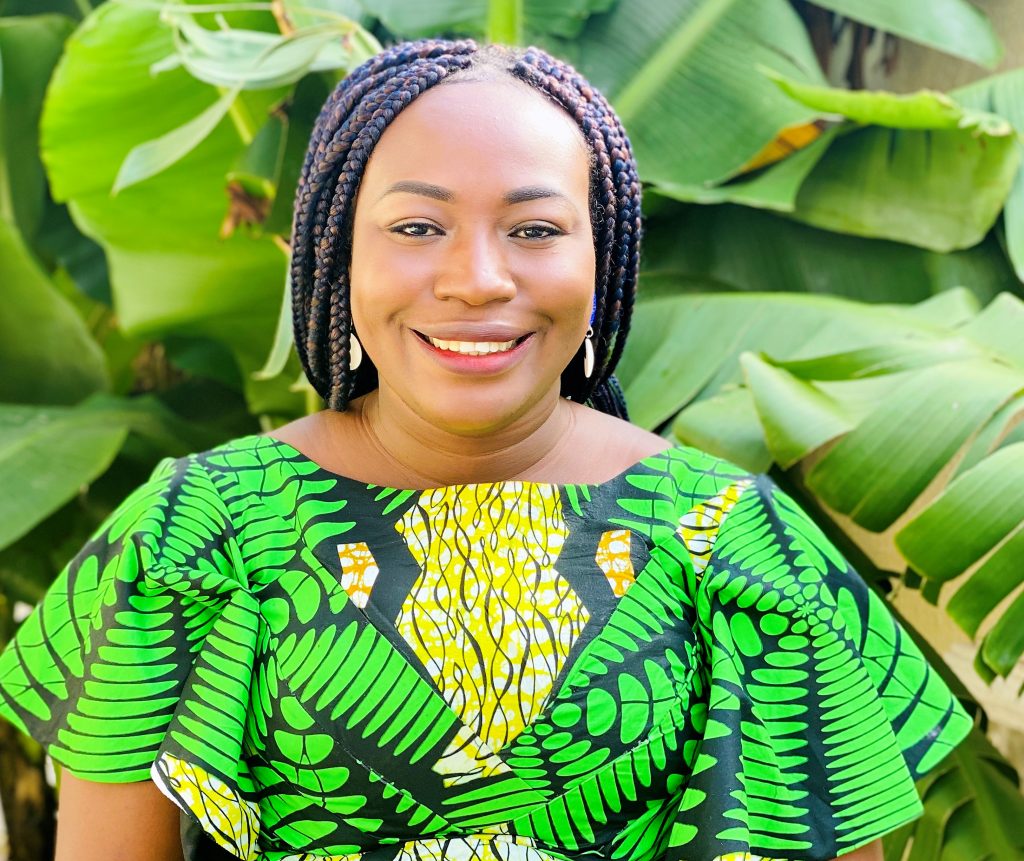 Amy's Impact in Nigeria
Amy works in an area formerly under the control of the Boko Haram caliphate in northeast Nigeria. She serves as executive director for Nuru Nigeria, a nonprofit that helps Nigerian farmers lift themselves out of extreme poverty. Under Amy's leadership, and despite limited mobility due to the pandemic, Nuru Nigeria accomplished a lot in 2020. Farmers across more than 50 Nuru-supported farmer associations avoided facing hunger in addition to facing a pandemic. Furthermore, the organization has equipped local farmers to meet local food demands. Under Amy's leadership, Nuru Nigeria intends to expand its efforts to reach 2,500 farmers in 2021.
Amy's career and prior accolades showcase her leadership and dedication to humanitarian services. Prior to leading Nuru Nigeria, Amy served in health clinics and in post-trauma care with the "Chibok Girls," a group of hundreds of Nigerian girls who were abducted by Boko Haram in 2014, and held in captivity. to rescued from Boko Haram captivity. In addition to her leadership role in Nuru Nigeria, Amy is a ONE Champion in Nigeria and in 2019 was named Adamawa State's Humanitarian Ambassador of the year.
Glo May Specialities' mission is to be "a global medium of celebrating great achievements; professionals, talents, respectable personalities, rare creativity and corporate bodies who are role models in diverse areas of human endeavour, especially those who have made a positive impact on Nigerian youths and the populace at large."
About Tacy Layne
A lifelong West Virginia resident, Tacy graduated from Fairmont State University in 2012 with a bachelor's degree in English. Following graduation, she worked as a marketing administrator for an advertising publication. In 2015, inspired by travel to Malawi, Africa, Tacy began work in the nonprofit sector as a writer/editor for an international nonprofit organization dedicated to addressing the orphan crisis. Moved by the realization that extreme poverty is the leading cause of family disruption, Tacy joined Nuru International in 2018 to support fundraising efforts, donor relations, and communications. In her spare time, she enjoys training for marathons, whitewater rafting, skiing, and occasional foraging. 
Read More Stories of Hope