Nuru International Officially Certified as a Great Place to Work
I am very happy to announce that Nuru International was certified as a great workplace earlier this month by the independent analysts at Great Place to Work®. Nuru International earned this credential based on extensive ratings provided by our team members in anonymous surveys.
What Makes Nuru a Great Place to Work?
The overall results of the survey put us in the vicinity of Fortune Magazine's Top 150 Small and Medium Workplaces! Some of the highlights are:
96% of employees say Nuru is a great workplace

100% of staff say that they are proud to tell others they work at Nuru

100% of employees say they feel good about the ways we contribute to our community
Over the last few years we have launched a number of important initiatives to increase fairness and equity, promote gender equality, and provide a world class duty of care program. We have seen a steady increase in employee satisfaction and employee Net Promoter Score. This year we were named one of the Nonprofit Times 2018 Best Nonprofits To Work For, were a runner up for the International SOS Foundation's Duty of Care awards, and received Humentum's Operational Excellence Award for our duty of care efforts.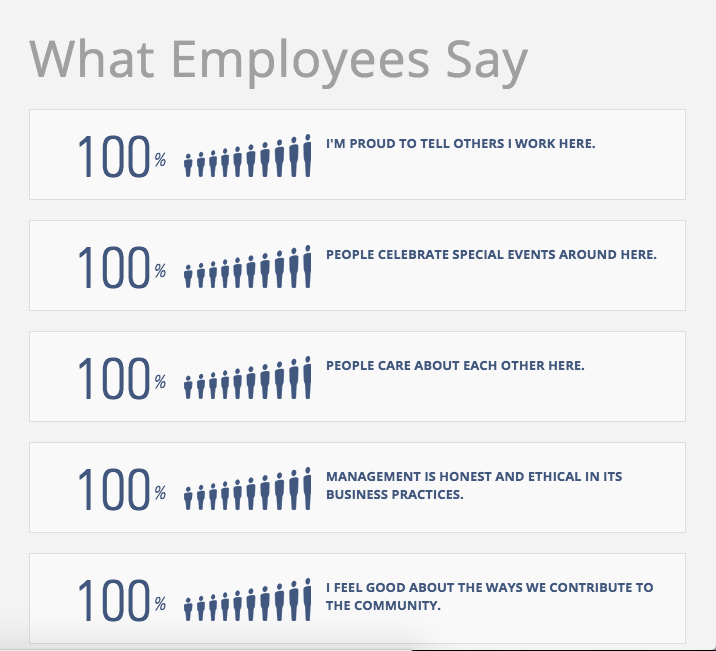 This certification is another important step in working toward our strategic pillars of truly being a Great Company. It gives us the tools to be more structured and intentional in this effort by providing an intuitive framework, defining success, and measuring progress.
Our team looks forward to continuing this journey and to share further progress over the next year.
PS: For a summary of the ratings click here.
About Marc Rahlves
Chief Operating Officer - Marc joined Nuru in 2014 and has over 15 years of experience in strategy consulting and general management. He worked nine years with Bain & Company, managing strategy development, operational improvements, private equity, and implementation projects in the US, Europe, Asia, and Australia. Marc then served as the Chief Financial Officer of the global education nonprofit Escuela Nueva in Colombia, South America, before joining the Bridgespan Group in New York. Marc earned his MBA with emphasis on Entrepreneurship from the Haas School of Business at UC Berkeley and has a B.S. in Business Administration (finance and information systems) from the University of Colorado at Boulder.
Read More Stories of Hope