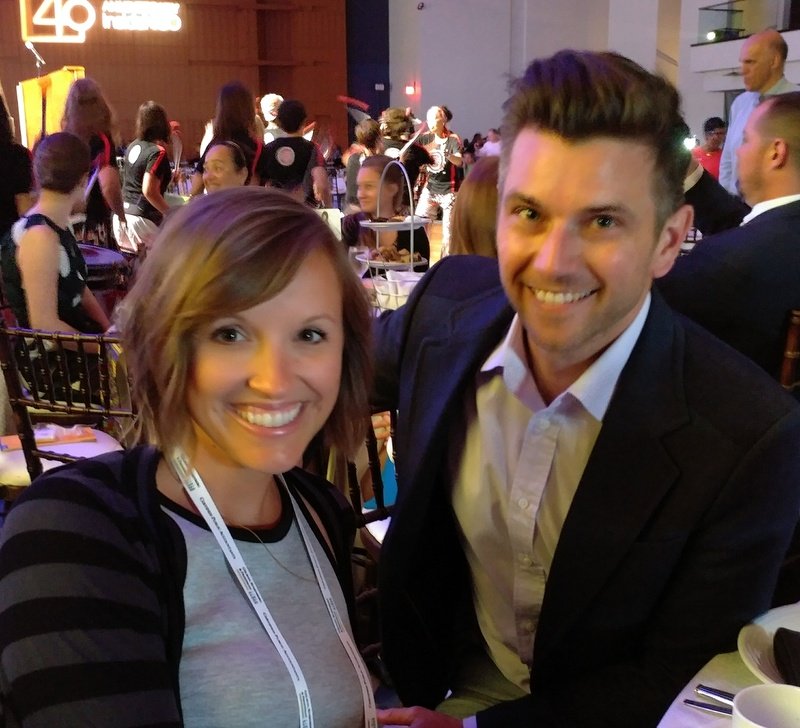 WASHINGTON – InsideNGO honored Nuru International's Human Resources Manager Emily McLaughlin with its 2017 Excellence in Human Resources Award at its annual conference, Framing the Future of NGO Excellence, in Washington, DC, on July 20th.
The InsideNGO Operational Excellence Awards, which include the Excellence in Human Resources Award, were established in 2010 to recognize professionals within the development sector who are innovating, collaborating, and ensuring operational excellence within their organizations. Winners were chosen from among 35 nominations put forth by InsideNGO member organizations across the US and internationally earlier this year. Nominators were asked to submit detailed recommendations explaining how their nominees embodied operational excellence.
McLaughlin joined Nuru in 2010, left in 2014 on an extended maternity leave, and rejoined Nuru in 2015. Upon her return, she was tasked with rebuilding Nuru's HR function and strengthening its organizational culture. In their nomination, Nuru Finance Director Elizabeth Atherton and COO Marc Rahlves noted that McLaughlin's successes in meeting these challenges have contributed directly to "meeting one of Nuru's three strategic goals: Build a great and sustainable organization." They also cited her personal and compassionate approach to her work, writing, "Emily genuinely cares for each member of the Nuru team and is determined to see them successful in their role."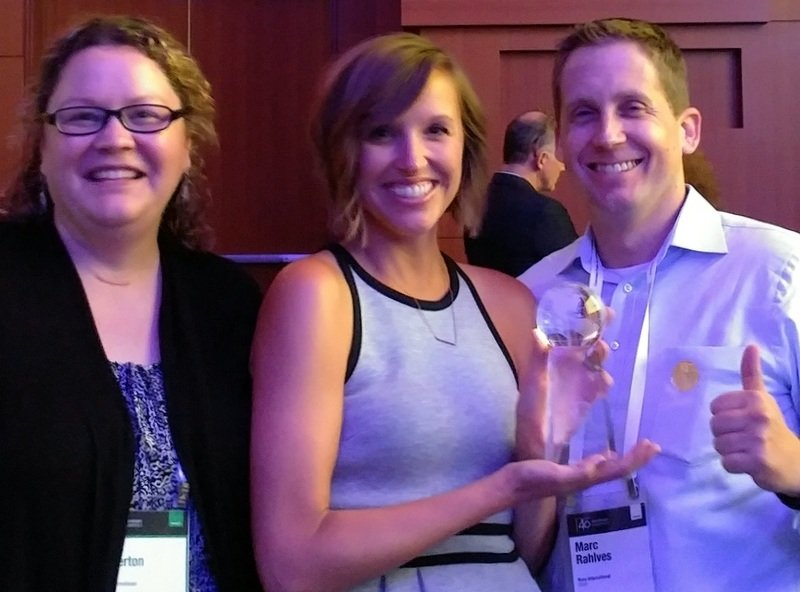 "We are pleased to recognize Emily McLaughlin with the Excellence in Human Resources Award," said InsideNGO President and CEO Tom Dente. "People are an organization's most critical asset, and the HR function is essential in protecting and nurturing that asset. Emily's work in improving and standardizing key HR processes, and her care for the Nuru team, exemplify excellence in human resources."
McLaughlin was one of two individuals recognized in the human resources category. The award also was given to Kirsten Jacobson, acting director of human resources at Heartland Alliance International. In addition to the Excellence in Human Resources Award, InsideNGO recognized operational excellence in five other categories during the ceremony. Awardees included:
More than 1,100 development practitioners from nearly 200 member organizations attended InsideNGO's annual conference at the Walter E. Washington Convention Center this year, making it one of the largest gatherings of professionals in the international development and humanitarian community in the U.S.
***
InsideNGO is a membership association of 330 international non-governmental organizations and sector experts in the international development and relief community working together to achieve global impact. We provide training and learning opportunities, peer-to-peer exchange, sector expertise, and links to industry partners to help our members build their operational and management capacity. In July 2017, InsideNGO announced that it is merging with LINGOs and Mango to form a new organization, Humentum. Learn more at www.insidengo.org