InsideNGO Honors Elizabeth Atherton of Nuru International with 2016 Excellence Award in Finance
WASHINGTON, DC—InsideNGO honored Nuru International's Director of Finance, Elizabeth Atherton, with its 2016 Excellence Award in Finance at its annual conference held at the Walter E. Washington Convention Center.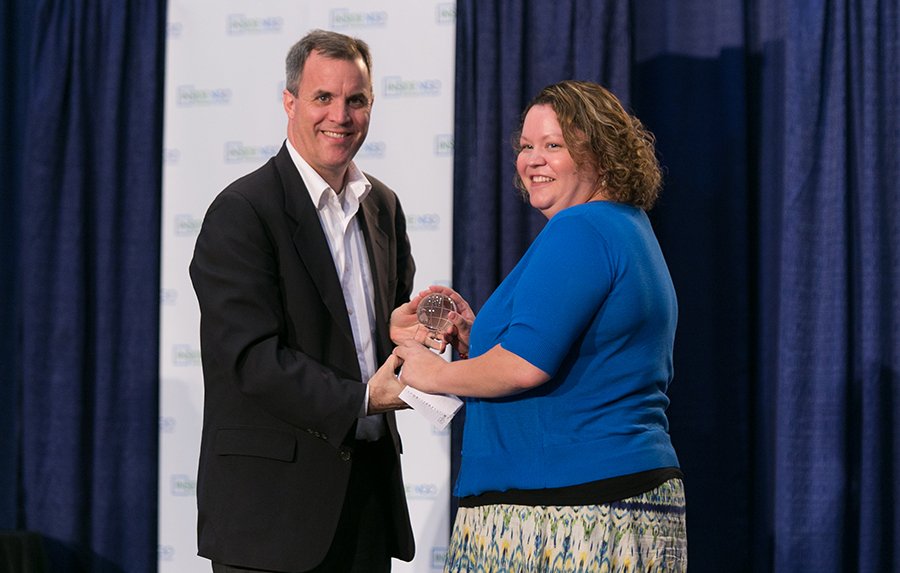 The InsideNGO Excellence Awards were established in 2010 to recognize professionals within the development sector who are innovating, collaborating and ensuring operational excellence within their organizations. Atherton's nomination, submitted by CEO Jake Harriman and COO Marc Rahlves, noted her key role in addressing operational challenges for Nuru International's flagship project in Kenya while still handling her day-to-day responsibilities in the headquarters office. After spinning off social enterprises as a for-profit entity, Atherton supported Nuru Kenya in passing the government audit and getting board approval, as well as improving its ability to track and forecast cash needs. This has strengthened Nuru Kenya's foundations and ensured sustainability of the now fully Kenyan-led organization.
"InsideNGO recognizes the value that strong operational units bring to mission-driven NGOs," said President and Chief Executive Officer Tom Dente of InsideNGO at the awards ceremony. "Finance professionals play a key role in organizational health and sustainability. Through her dedication and commitment to excellence, Beth Atherton is contributing to the NGO community's shared mission of achieving global impact in addressing some of the world's most pressing social issues."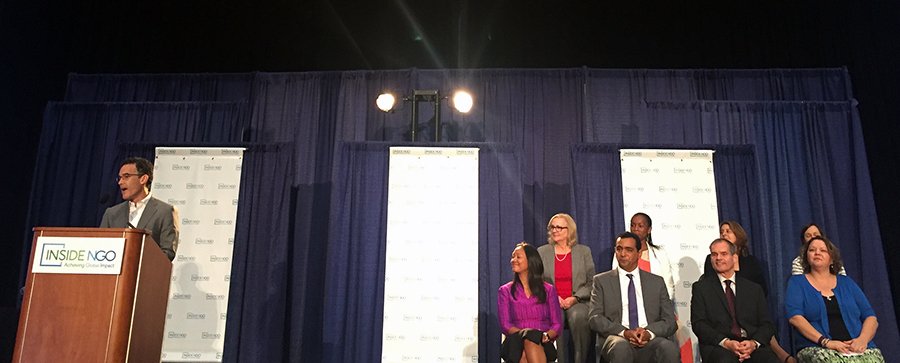 Winners were chosen from among 50 nominations put forth by InsideNGO member organizations across the US and internationally earlier this year. Nominators were asked to submit detailed recommendations explaining how their nominees embodied operational excellence. The other award winners recognized during the ceremony included:
Dr. Si Thura of Community Partners International in Yangon, Myanmar, the Emerging Leader Award
Samir Souidi, at Population Council in New York, NY, for Excellence in Information Technology
Kenneth Repp of Education Development Center (EDC) in Waltham, MA, for Excellence in Grants & Contracts
Bonnie Karns of International City/County Management Association (ICMA) in Washington, DC, for Excellence in Human Resources
Line Kewe of Literacy Bridge in Seattle, WA, and the Programs System Unit from Pathfinder International in Watertown, MA, (tie) for Excellence in Cross Operations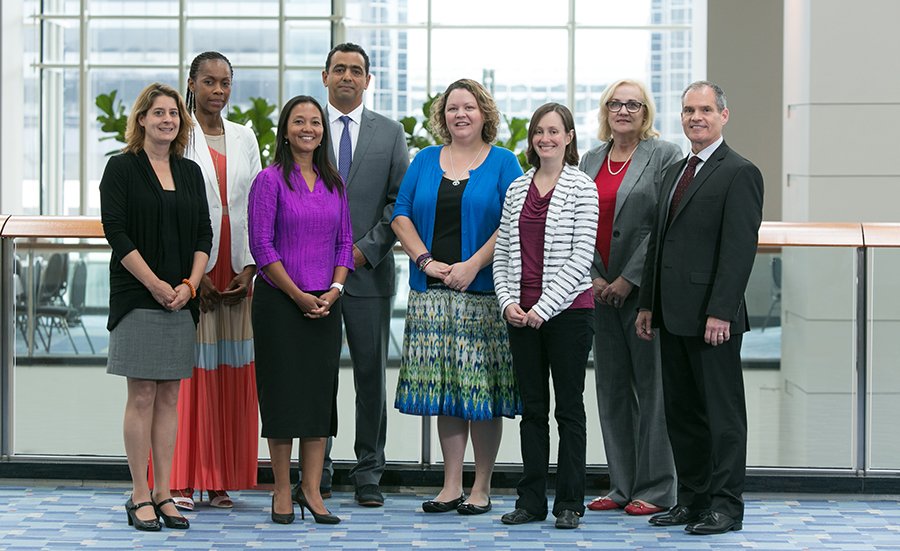 Nearly 1,100 development practitioners from 198 different organizations attended InsideNGO's 2016 annual conference, which focused on Achieving Global Impact, making it one of the largest gatherings of professionals in the relief and development community.
***
Nuru International (nuruinternational.org) is a U.S.-based social venture on a mission to end extreme poverty in remote, rural areas. It establishes sustainable community development projects, such as Nuru Kenya and Nuru Ethiopia, to deliver high touch, holistic programming – in Agriculture, Financial Inclusion, Healthcare and Education – to engage all household members in building resilience and ending intergenerational poverty.
InsideNGO (www.insidengo.org) is a membership association of 330 international non-governmental organizations and sector experts in the international development and relief community working together to achieve global impact. We provide training and learning opportunities, peer-to-peer exchange, sector expertise, and links to industry partners to help our members build their operational and management capacity.
###
About Kim Do
Kim served Nuru International for eight years in marketing, branding, communications and special events. She counts it an honor to spend the best hours of her day fighting to end extreme poverty. Follow her on Twitter at @bykimdo
Read More Stories of Hope