Nuru Kenya Attends Aid and International Development Forum (AIDF) Africa Summit
The second edition of the Aid and International Development Forum (AIDF) Africa Summit was held in Nairobi Safari Park Hotel on 28th February and 1st March 2017. It attracted hundreds of key players from the government sector, NGOs, and private sector from across Africa. The theme of this year's forum was: "Improving aid delivery and development strategy in sub-Saharan East Africa".
During the conference, country directors, data specialists, program designers, and policy makers from different NGOs, government institutions, private sectors, and civil societies discussed how African nations can build a culture of resilience, risk awareness, and disaster preparedness.
Emphasis was also put on the role of these players in creating inclusive and innovative development programs in education, financial systems, mobile applications, food security, health, Water, Sanitation and Hygiene (WASH), and other aid and development programs. Prominence was given to innovations, sustainability, scalability, building partnerships, and collaborations.
On the opening day of the AIDF Africa Summit, Pauline Wambeti, the Nuru Kenya Country Director, shared her experiences on partnership and collaborations for electronic payment applications. She said,
"Nuru Kenya is working in remote rural regions of Kenya and is embracing technology in its holistic interventions in order to address the four core areas of extreme poverty reduction: hunger, education, health and financial inclusion."
Pauline added that the organization is working in 68 sub-locations within 38 locations in Migori County. More than 23,000 farmers have been engaged directly by Nuru Kenya despite the poor infrastructure and remoteness of the region.
Unfortunately, there is only one bank – the Kenya Commercial Bank (KCB) – offering mainstream financial services to these communities currently. When Nuru scaled its interventions, it collaborated with the bank to leverage existing mobile technology to streamline operations and improve service delivery for the rural poor communities of Migori County.
"We have been offering agricultural input in form of loans to our farmers and we previously experienced a lot of inefficiencies with loan recovery. Last year, the situation changed when loan repayment was done on the cashless platform through Kopo Kopo and the Till Number," Wambeti reported.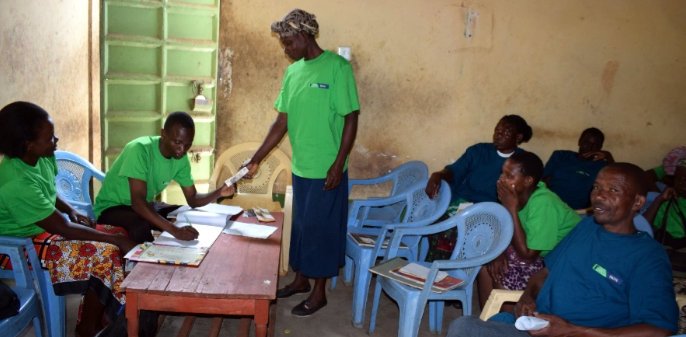 The organization was able to receive and track mobile payments of loans from the farmers, who now have the ability to pay their loans in a safe and secure manner.
Nuru Kenya has collaborated with KCB to transition the farmers into Chama Solutions platform. This is a mobile banking system  developed by the bank to aid the financial operations of the farmers who are already in organized savings groups. They conduct their table banking activities and manage their group savings through the platform.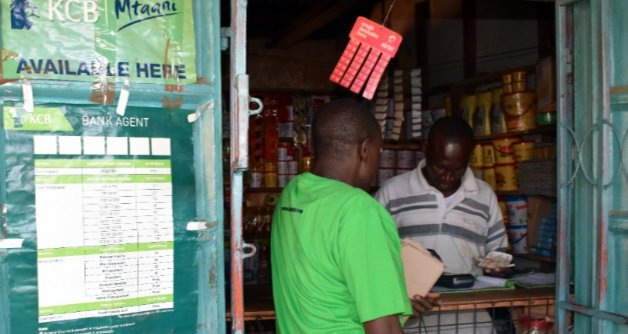 The groups are autonomous and have officials that coordinate their activities. The members of the groups meet weekly, collect savings, and make direct deposits to their group accounts after the collections. They are able to make withdrawals and acquire loans at their convenience. Nuru Kenya and KCB also offer money management training to these groups.
Wambeti further pointed out that the region has experienced cases of insecurity and cattle rustling in the past. The mobile platform ensures much-improved security for transactions.
The farmers in the region have been transitioned into 14 cooperative societies aimed at availing sustainable solutions and opportunities for renewable investment.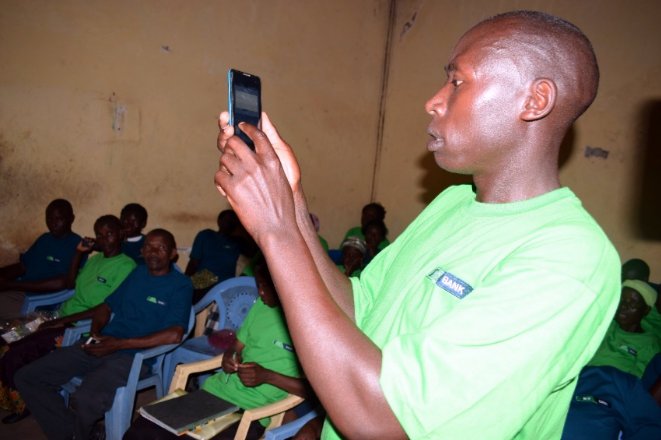 This year, the organization enrolled farmers into KCB's Malipo Portal. This will enable the farmers to pay loans to cooperatives and monitor them from their respective offices.
"We have been challenging the bank to develop solutions for the poor community living in the region. We are now taking the mainstream banking systems to the grassroots through our partnership with the bank. The organization has many lessons and best practices to draw from organizations such as Oxfam and the ICT4D network. There is no need to reinvent the wheel. Nuru is focusing on adopting and improving the locally innovative mobile solutions for the remote rural populations," Wambeti concluded.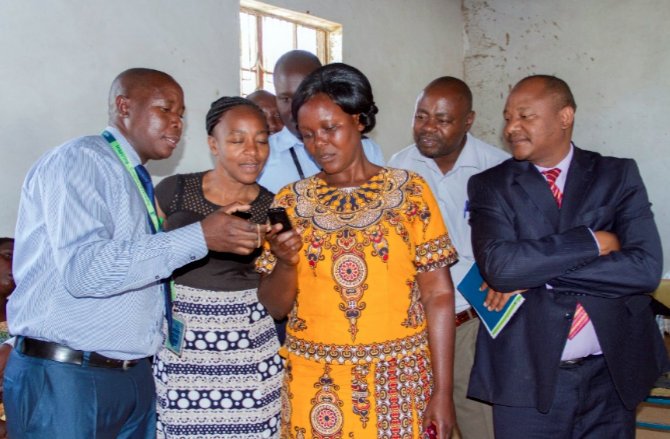 About Raphael Osano
Raphael is the Public Relations Officer for Nuru International Kenya. Before joining Nuru in September 2016, he was the Communications Officer for Impact Research and Development Organization since 2013. Earlier, he had worked with Standard Group Media in Nairobi as an Intern Journalist in 2012. He is currently pursuing a MA in Communications and Media Studies at Maseno University in Kisumu Kenya. He has a BA in Linguistics, Media and Communications from Moi University in Eldoret Kenya. He also has a Diploma in Information, Communications and Technology as well as a Certificate in Graphics and Website Design. He is passionate about writing and photojournalism.
Read More Stories of Hope