2016 Growth – Nuru Year in Review
Each year, as the year comes to an end, and we prepare for the year ahead, I carve out time to reflect on the growth of Nuru over the past twelve months. This year's reflections come from a new location for me – Dallas, Texas. 2016 was a year of growth and exciting new changes for Nuru and me. Nuru has matured as an organization as we've begun to find our place in the sector, and I got engaged and moved from my long-time US base in Southern California to Dallas…it was quite a year! We had our fair share of challenges this year, but overall, 2016 was a banner year for Nuru.
Model Growth
As Nuru has grown over the years, we continue to apply best practices from the industry and internal lessons learned to further refine our model to be of better service to the farm families whom we serve. We have successfully adopted an adaptive management to further improve our decision-making and ability to react quickly in ever changing environments.
We saw growth and evolution of the Nuru model in our existing projects in Kenya and Ethiopia. At Nuru Ethiopia, we implemented a food security initiative in collaboration with the Ethiopian government to ensure that Nuru farmers were not permanently affected by the terrible drought that hit parts of Ethiopia at the end of 2015. At Nuru Kenya, we transitioned farmers from farmer groups to formalized cooperatives to ensure the long-term sustainability of the impact of Nuru Kenya's programs.
We also began planning for our first highly fragile state project. After exhaustive desk and field reviews over the last year and a half, we decided that our third country project would be in northeast Nigeria. A needs assessment in October, in collaboration with impl.project, revealed a looming hunger catastrophe and urgent need for food aid.
We will need to determine how we need to adapt our model, so that we can manage the transition of vulnerable communities from humanitarian assistance to sustainable community development.
Team Growth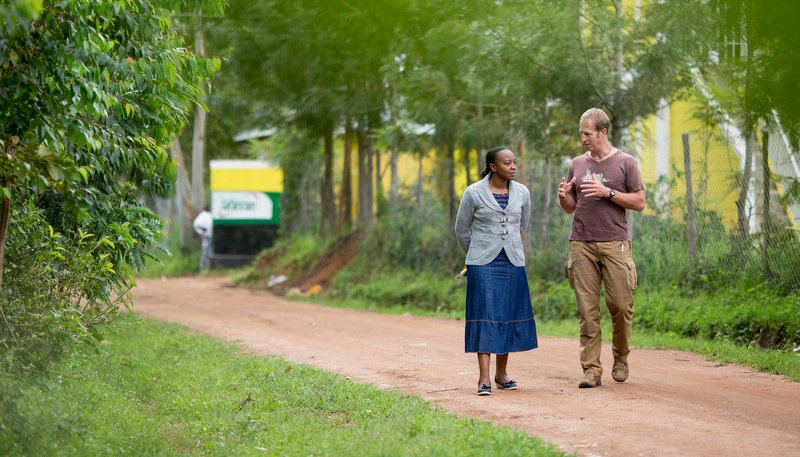 I have never been so excited as I am now about the team we have at Nuru. The team has grown in both industry experience and Nuru expertise. We now have a strong group of senior and mid-level managers that have been with the organization for four to eight years. This has enabled us to build a solid base of institutional knowledge at Nuru – a base that allows us to really leverage lessons learned as we grow to ensure we are not repeating mistakes that we or others have made in the past.
Our leaders in Kenya and Ethiopia really stepped up to the challenge this year. With Pauline Wambeti at the helm, Nuru Kenya expanded to new geographies and oversaw the transition to formal cooperatives. She visited the US for the first time and made a lasting impression on key donors and industry players.
Pauline has been leading Nuru Kenya without expat team support now for over a year and half, and the organization has never been run better than it is today.
In Nuru Ethiopia, we executed a smooth transition of power from founding Country Director, Bereket Akele, to Teshome Worku. Teshome has already added tremendous value and rigor to the organization – strengthening the systems and protocols of the organization to ensure greater accountability and transparency.
Organization Growth
This year we were able to institutionalize business processes to produce a much greater level of effectiveness and accountability among all our teams. Led by our COO, Marc Rahlves, we have streamlined our strategic planning and budgeting processes across all business units in the organization. This added rigor allows us to allocate resources in a more targeted, efficient, and transparent manner.
This year we also focused heavily on people and culture. Emily McLaughlin, Nuru's HR Manager, led the charge on efforts to cultivate and infuse an authentic culture at Nuru.
This new focus on culture positively affected everything from hiring interviews, staff satisfaction, benefits, and overall performance.
In 2016, Nuru demonstrated its ability to raise capital from more institutional investors. Billy Williams, Nuru's Strategic Partnerships Director, led those fundraising efforts and closed over $3M in new capital for Nuru this year – including securing a large, two-year commitment from Margaret A. Cargill Philanthropies!
Awareness Growth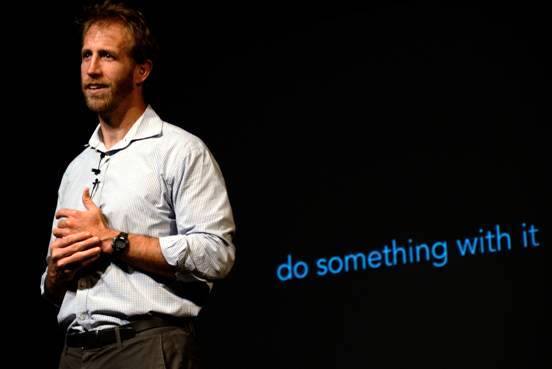 2016 was a great year for visibility for Nuru. We began getting greater attention and recognition in academic, government, and international development circles. Numerous team members spoke on panels and presented our work at numerous industry conferences. InsideNGO highlighted us with the Excellence in Finance Award for Beth Atherton, Nuru's Finance Director, and a feature on Nuru COO, Marc Rahlves.
Nuru began deliberately seeking ways to collaborate with government to help us scale our model more quickly in fragile sates as we move forward. We had numerous chances to speak with like-minded members of Congress on Capitol Hill across the aisle through the facilitation of our new partner, The Sheridan Group. We also had a unique opportunity to speak at both the Republican and Democratic National Conventions to increase awareness about the importance of proactive development in highly fragile states as a critical component of our national security strategy.
I'm proud of all that the team was able to accomplish this year, and I'm so excited as I look forward into 2017 – a year full of staggering possibility and promise.
Thank you all so much for all you have done to support and believe in the work we are doing at Nuru. Without you, none of the groundbreaking change that took place in 2016 and previous years would have been possible.
We look forward to shattering expectations about what is possible with you in 2017. Happy New Year!
Stay in the fight,
Jake
About Jake Harriman
Founder — Jake Harriman is a United States Naval Academy graduate and former Force Recon Marine combat veteran who became convinced that the "War on Terror" can't be won on the battlefield alone; the contributing causes of violent extremism–specifically extreme poverty–must also be eradicated. After transitioning out of the Marine Corps, Jake enrolled in the Stanford Graduate School of Business to found Nuru International in 2007 with a mission to eradicate extreme poverty in some of the most fragile regions of the world in order to help stop the spread of groups like Al Qaeda and ISIS. Over the next twelve years, Jake and his team grew Nuru to become one of the premier organizations at the nexus of security and development - empowering over 130,000 people with lasting meaningful choices to permanently climb out of extreme poverty in some of the toughest places in the world.
Read More Stories of Hope