Knowledge Shared and Friendships Made: Nuru Ethiopia/Nuru Kenya Exchange Visit
In March 2017, staff members from Nuru Ethiopia visited Nuru Kenya in Isibania, Kenya. None of the Ethiopian staff had ever left their home country and two of them were taking their first flights ever. As the airplane departed Addis Ababa, destined for Nairobi, the staff members clenched their jaws and tightly gripped their armrests. An expression of fear mixed with excitement was written on their faces. But as the plane leveled off, their hands and jaws relaxed, the fear disappeared from their eyes, and looks of wonder were exchanged between them as they peered out the window at the shrinking landscape below.
As Nuru works to build the leadership capacity of all our staff and programs, we find that regional learning exchanges can be invaluable. Talking through the challenges of implementation and solutions with others doing similar work in a different context can provide new and practical ideas for continual improvement.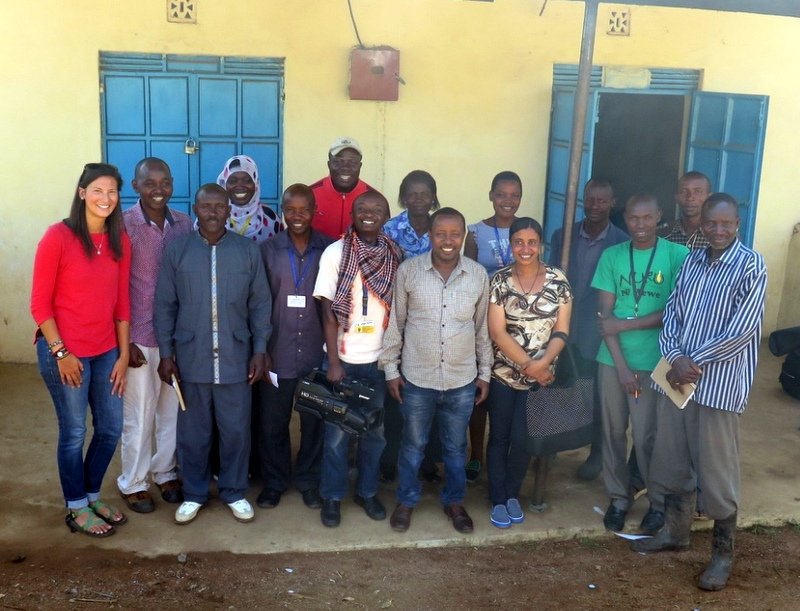 Nuru Kenya has worked with farmers in and around Isibania for more than 8 years and has seen many successes, faced many challenges, and overcome these challenges with locally-led, sustainable solutions. Their local capacity and leadership makes them a pillar of light in an NGO world that is typically run by Westerners. As Nuru Ethiopia gears up for the exit of expatriates from Ethiopia, a learning exchange between the two staffs seemed appropriate. Between Nuru Ethiopia and Nuru Kenya, Nuru's past and lessons learned could be discussed. The conversations generated around Nuru's future, however, will also help guide our model forward.
We often think about cultural sensitivity and cultural exchange from an American's perspective. We contemplate how the culture we are about to immerse ourselves in is different than the United States' and how we can prepare ourselves for things unfamiliar and strange: the new food, new language, and different style of dress, communication, and lifestyle. But culture shock is real for everyone.While Ethiopia and Kenya share a border, they are very different from each other. This trip was a time to bridge new cultures and share experiences, which proved extremely exciting!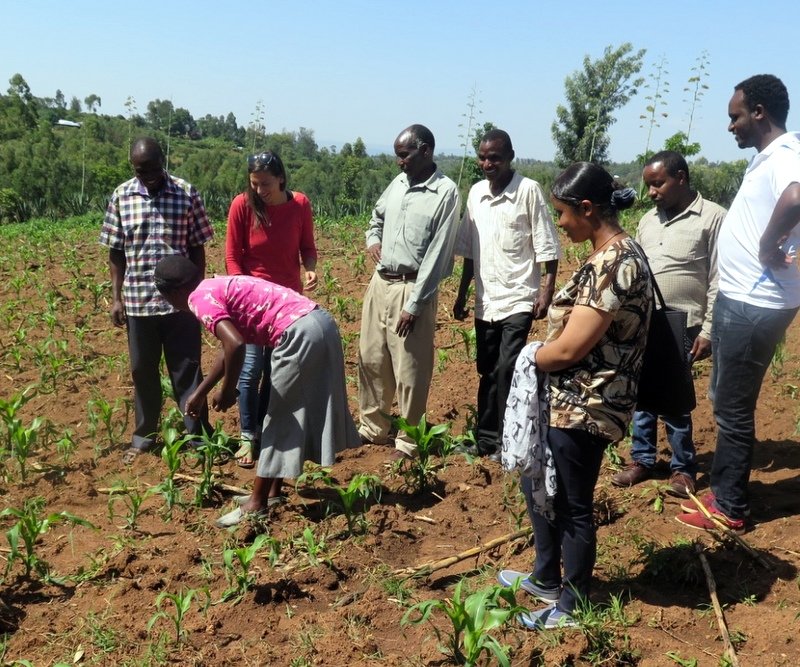 The week in Isibania was filled with apprehension, surprise, laughter, and learning. It turns out our Ethiopian travelers were not very fond of the staple food, ugali, which is made from maize meal and water, and they deeply missed Ethiopia's traditional food, injeera, made from teff (a local grain). But they found other delights in milk tea, the markets full of colorful fabric, and trekking to the field to visit with Nuru Kenya farmers.
Zelalem Abera, Nuru Ethiopia Healthcare Program Manager and Feven Yimer, Education Program Manager, respectively, filled their days meeting with their Nuru Kenya counterparts. They built friendships and gained insight on common problems by exchanging ideas and shared experiences. Abera and Yimer both benefited greatly from the transfer of knowledge.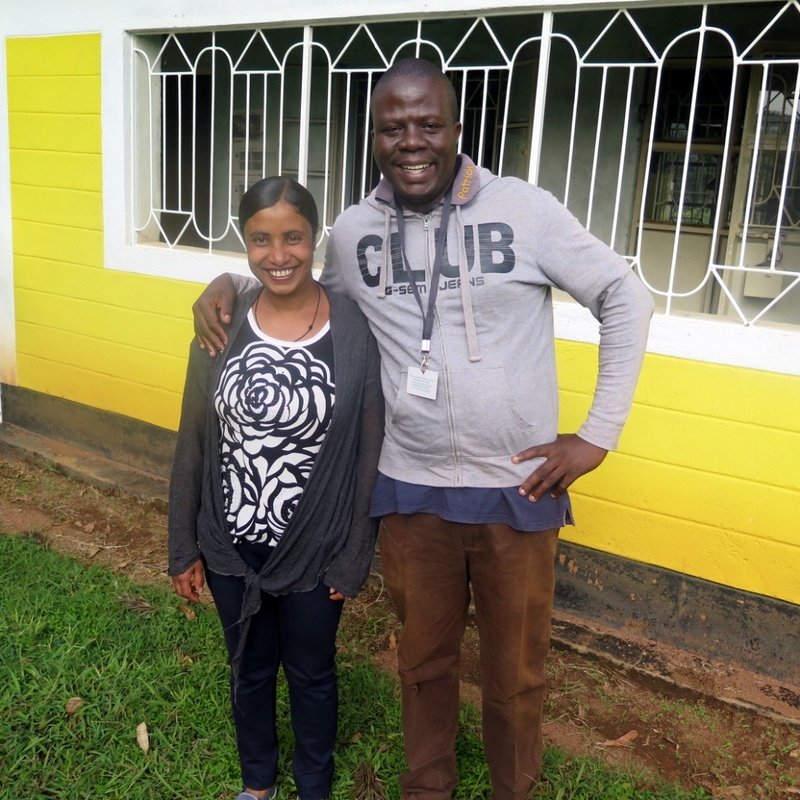 Nuru Ethiopia Healthcare and Education programs are in their second year of implementation in our project site of Zefine, Southern Nations Nationalities and Peoples Region, Ethiopia. Recently the Nuru Kenya project has adjusted its model to follow Ethiopia's lead in working with farmers through cooperatives. Because of this switch, it was highly beneficial for Nuru Ethiopia and Nuru Kenya Program Managers to sit together and discuss the challenges being faced with the cooperative model, the successful implementation methods, and the progress seen using cooperatives. Nuru Ethiopia also gained much insight from Nuru Kenya's near-decade of experience using Nuru's integrated model.
Abera left Kenya with deeper insight into the value of using tailored interpersonal communication when visiting Nuru households, specifically to talk with mothers and families about their knowledge and attitudes toward healthy behaviors. Yimer departed Kenya with plans to research further how Nuru can collaborate with local schools more during the after-school Reading Camps for children in order to ensure the government feels ownership of these invaluable reading programs.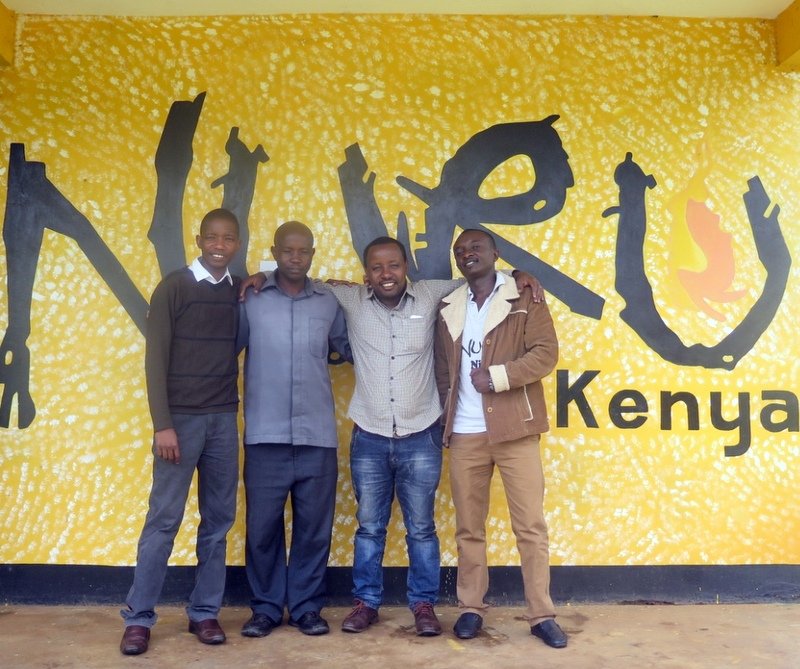 Watching two strangers, from different contexts, work diligently and passionately together to form solutions and create new theories to end extreme poverty was an amazing sight. The local leaders of Nuru Ethiopia and Nuru Kenya have big plans for Nuru and for ending extreme poverty in their respective communities. The countries and cultures may have different nuances, but the goal is still the same. Having the opportunity to join forces, bounce around new ideas, delve into what it means to create sustainable programs and cooperatives – this is what the week looked like. Nuru has built different projects in different countries and Nuru has built the capacity of local leaders in varying contexts; but at the end of the day – everyone is part of the Nuru family, and all are working toward the same vision of ending extreme poverty in rural Africa.
About Anne Guillen
Education and Healthcare Program Specialist - Raised in the Pacific Northwest, Anne has lived on both coasts and throughout Sub-Saharan Africa. While earning her BA in Biology from the University of San Diego, Anne studied conservation and public health abroad in Kenya, afterwards she pursed her MPH in Global Health from The George Washington University. She participated in the Master's International program with Peace Corps Zambia, where she focused on Maternal and Child Health and Peer Education. Most recently, Anne managed the U.S. Forest Service's Ethiopia Disaster Management Program and became addicted to Ethiopian coffee.
Read More Stories of Hope