Rewarding Pro Bono Consulting in Ethiopia
When I set off to work for my three-month pro bono consulting assignment with Nuru Ethiopia, I wondered whether I could transfer my professional skills to real-life situations that could be of true benefit to a community or region. For me, this was a first-time mission to provide advisory services in an unknown territory, with the support of my employer, PwC Switzerland.
Prior to agreeing on this mission with PwC, I researched the not-for-profit sector in order to identify a unique volunteering assignment that would match my personal goals and professional abilities. I was initially overwhelmed by the sheer volume and variety of volunteer offerings, both in terms of the types of organizations out there and the roles they were offering. Most of them seemed either too technical, demanding a set of very specific content-related skills in sectors like agriculture or healthcare, or too generic, with an undefined long-term impact.
Nuru International is a U.S.-based non-profit organization that assists those trapped in extreme poverty living in remote, rural areas with the aim to end extreme poverty in their communities. The main factors for selecting this organization and co-defining this specific consulting role with them were:
Sense of purpose: Nuru's vision of ending extreme poverty presents a truly powerful ambition that addresses one of the biggest issues of our time;
Project location: Nuru operates one of its two country projects in Ethiopia; one of the most unique and underdeveloped countries in East Africa, with an interesting ethno-centric culture, but also a long history of severe droughts and famine; and
Innovation: Nuru applies a cutting edge model in addressing extreme poverty in some of the most remote areas in the world. This naturally appealed to me, both due to the R&D importance of Nuru's mission, and the fact that it is among the few organizations that could provide me with first-hand experience of programs in the field.
How did I prepare for the experience?
Before joining Nuru Ethiopia, I spent three months discussing with the local leadership team about my role, expectations and relevant logistics. At the same time, I was negotiating the details of my assignment with PwC, determining the duration of my leave and the extent of support they could provide. I considered it essential to allocate sufficient time to iron out all the details of my mission with Nuru given rural Ethiopia's constantly changing local environment. I felt it crucial that I closed, or properly handed over, all of my ongoing consulting projects at PwC.

How was the experience in the field?
Upon joining Nuru Ethiopia's local office in Zefine in southern Ethiopia, I was immediately impressed by the organization's setup and how it fit exactly with their impact model and ambition. All four programs are introduced through local grain marketing cooperatives, ensuring they reach every household efficiently and concurrently. Furthermore, the staff's fluency in conveying the Nuru approach to communities and externals, and the openness with which they discussed the challenges faced in the first year of rollout, helped me to rapidly grasp operations from a strategic perspective, and subsequently come up with suggestions as to how they could be optimized.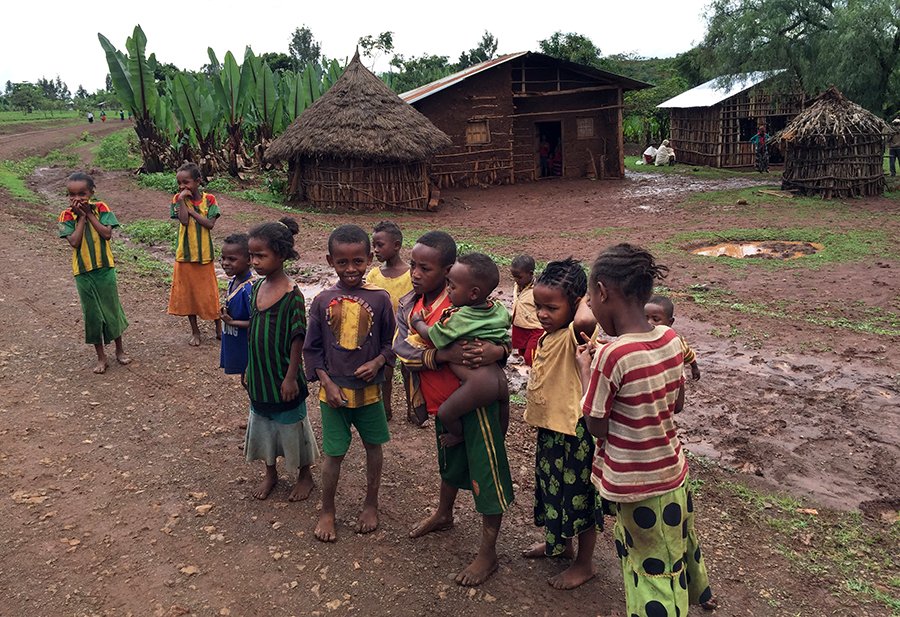 How could I contribute on the ground?
One of the key challenges I faced during my time in Ethiopia was to control my natural urge to achieve as much as possible within the set period of time I was there. By trying to achieve maximum effectiveness within a short timeframe I was running the risk of sacrificing sustainability for short-term impact; i.e. impose processes and systems rather than mentor and co-create them with local staff. Together with Nuru Ethiopia's leadership, we therefore decided to co-define a set of key focus areas that were both urgent and attainable within my short assignment. We agreed on a performance baseline that outlined and prioritized my main roles and responsibilities, with a focus on finance, HR and organizational efficiency.
During my three-and-a-half months in the field with the local staff, we made significant progress on a number of areas, but I will focus on four:
Mentoring and training finance and admin leadership. Firstly, when I arrived at Nuru Ethiopia, the Finance and Admin Director that I was intended to collaborate with, was in the process of leaving the company. I was subsequently responsible for maintaining and improving the current structure and systems of the Finance and Admin Department, creating new policies applicable to a rapidly growing organization, while hiring the next Finance and Admin Director, preparing, and mentoring him for the challenges ahead.
Improving internal finance reporting. Secondly, after reviewing the finance reporting system, we discovered it required significant time and effort from program managers. Consequently, we dramatically changed the way our program and support departments communicated financial information to Nuru International's head office. The new processes and forms, designed with the department managers' guidance, helped to save our management team countless hours and improved reporting accuracy. Most importantly, the managers fully embraced the process changes and praised the new system as simple and much easier to use, which will eventually provide a sustainable impact on finance operations.
Building and training a new HR department. Thirdly, I was also tasked with creating a concrete plan to establish a new HR department and related policies for Nuru Ethiopia. As part of this, I searched for an Ethiopian HR consultancy with significant experience in working with Ethiopian labor law and culture. I subsequently worked hand-in-hand with the HR consultants to design our new proposed organizational structure and build a clear plan, including a defined timeline, budget and deliverables to implement the new HR systems and policies.
Advising on project management. Fourthly, very quickly after my arrival, I identified the need to strengthen Nuru's project management process across country and program operations. I provided Nuru's strategic leadership with a set of strategic recommendations and an action plan for how to move forward.
What's in it for other like-minded people?
When I arrived in Zefine, I quickly discovered that my personal and professional skills and experience were as relevant in the context of Nuru's fieldwork as in any other line of business we typically service at PwC Switzerland. Learning Nuru's innovative and complex approach to fighting poverty took time and mental effort, but by quickly developing strong relationships with our local staff and listening to their needs, one can provide sustainable solutions for the organization.
Additionally, external consultants can bring a fresh perspective to field staff as well as increase the organization's impact with actionable advice. These elements validated my initial decision to join the fight against extreme poverty with Nuru, and have provided me with a platform to convince more friends and colleagues to pursue the same path.
About Ioannis Meletiadis
Ioannis joined Nuru as a Finance & Admin Consultant in 2016 for a three-month period. He has worked in various roles ranging from marketing, finance, project and event management in Europe, Middle East and Africa. He currently works as strategy consultant advising international for- and not-for profit organizations on how to address critical issues related to their strategy, operations, business planning, organization and operating model.
Read More Stories of Hope