Permagarden Training in Nigeria Cultivates Hope Among Rural Farmer Families
Permagarden training, a program Nuru Nigeria offers farmer association members to increase household nutrition, is launching for the second consecutive year.
Permagarden Training: Year Two
The first year's experience with tomatoes, eggplant, and peppers was important from many points. The Nigeria team took on this project and delivered value to our first farmer associations (FAs) in northern Adamawa State. This year, Nuru Nigeria replaced the peppers with pumpkins and continued with tomatoes and eggplant. An estimated 500+ participants took part in this year's programming. 
Last year's success created a strong desire from the farmer associations for implementation again. In 2019, Nuru Nigeria saw a 42% increase in household income and a 100% repayment rate of loans by the 38 farmer associations enrolled. The program's impact, beyond increasing household nutrition, has been critical for many of the participating members.  
Though the data reflects transformation, hope and resilience cannot be fully conveyed in numbers. Instead, these types of progress are best understood through the individual stories of farmer families. We would like to share a few short stories from our farmers to help capture the changes taking place in northeast Nigeria.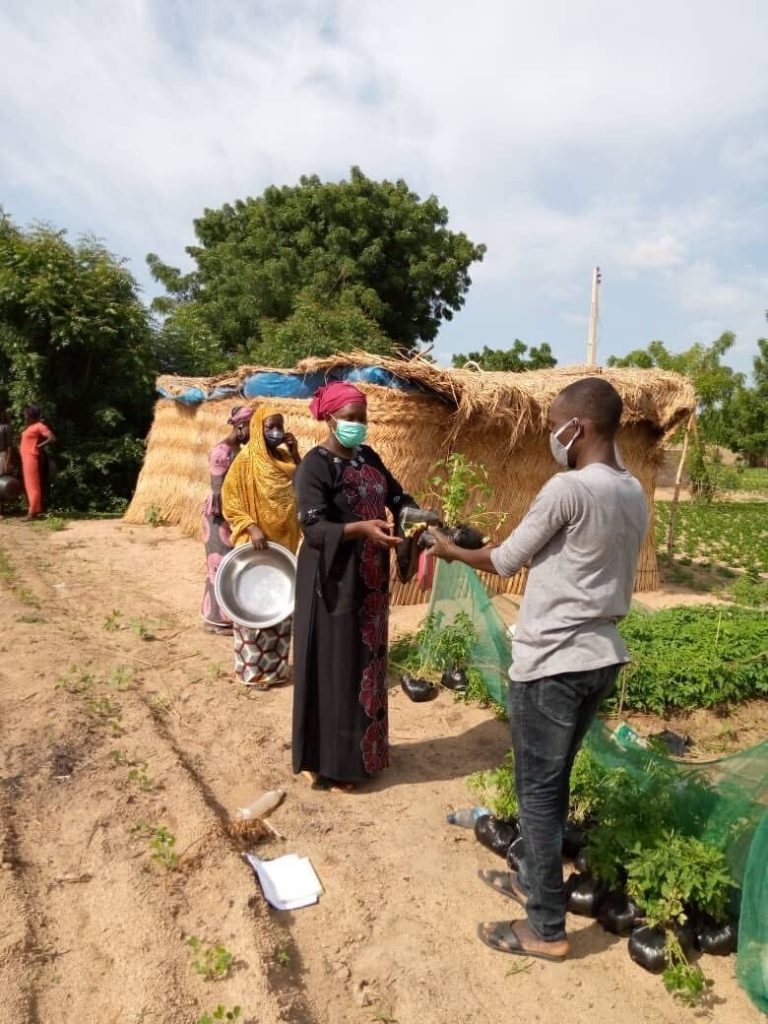 Food as Medicine
Naomi Pembi received medical advice and a prescription from the hospital that required her to purchase fluted pumpkin leaves and/or liquid peak milk.  
The fluted pumpkins given to Naomi's household mean a lot to them. Naomi notes that they no longer have to spend precious amounts of savings to buy leaves of fluted pumpkins. Instead, the Nuru permagarden program allows her to grow them herself. Additionally, they can retain those savings and have the necessary medicine her household requires.  
It is gratifying to see the impact of the permagarden program. It exceeds program goals and improves participating FA members' lives. Nuru Nigeria is pleased to help Naomi and many others like her. Medicine is not the only tangible benefit our participating FA members have experienced. Within capable hands, permagarden programming functions as business training as well.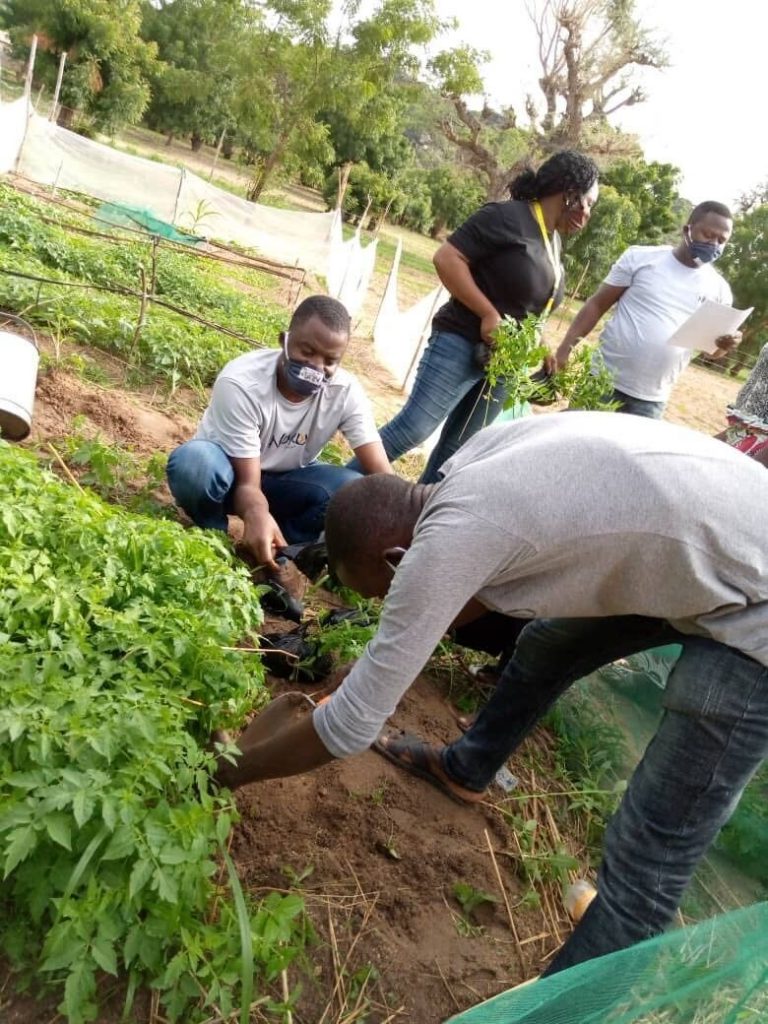 A Good Business Opportunity
Murna, a mother of three, demonstrated excitement about the training. She looked forward to the nutrition benefits and business opportunity of the nutrition package:
"I will be able to raise enough ugu vegetables (fluted pumpkins) for my household to cook jollof rice. And [I can] even sell the surplus in the local market. My husband and children don't need to travel to Michika Central Market to buy fluted pumpkin leaves and tomatoes again, which is even not readily available." 
Permagardens might seem like a small undertaking, but the impact reaches needs at the household level, offering both relief and opportunity. Nuru Nigeria interrupts the status quo by offering highly improved seeds whose quality is third party verified. These seeds are coupled with agricultural, financial, and business training. This ensures that the permagarden program is impactful in addressing many stresses this community has experienced, including ongoing stressors of life adjacent to a conflict zone.  
Shifting from Distrust to Hope
Maryamu has a profound sense of hope and trusts Nuru's intervention programs to impact her life. Though Maryamu joined a Nuru farmer association over a year ago, she was skeptical about Nuru's programs. However, after participating in the recent permagarden training, Maryamu and her household are optimistic about what Nuru stands to achieve in their community. 
"It was access to certified and improved seeds, then access to capital to restart up my business and now seedlings of vegetables that we pay transport fare to markets to buy. I am convinced Nuru has really come to support and lift us out of hardship and poverty by providing access to these rare opportunities."
Increased income, higher crop yield, and money in savings to fall back on are all important to Nuru farmers' resiliency. But the intangibles like hope for the future are a true measure of farmer resilience in the face of uncertainty. We look forward to watching farmers continue to see a positive change in their households and communities. Additionally, we look forward to sharing many more stories of transformation and hope in the coming months and years.
About Scott
Team Leader, Nigeria — Scott is an entrepreneur and executive leader with experience in security, healthcare and finance, beginning his career as a US Army officer, and continuing through roles as a US State Department contractor, and principle owner in multiple startup companies. Scott has been engaged in work on the African continent since the early 1990's, focused on ways to increase the impact of various development and security initiatives. He brings that wealth of experience to his work at Nuru, serving vulnerable and marginalized farming communities in northeast Nigeria. Scott graduated with a BA in History from The Citadel and an MA in Diplomacy from Norwich University. Scott and his wife Kristy reside in South Carolina, and have three children and one grandchild.
Read More Stories of Hope