Africa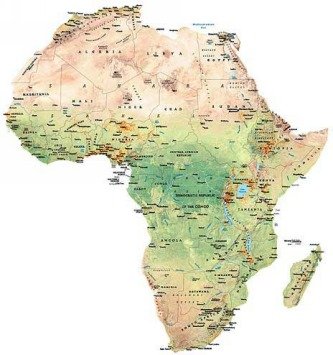 When I was at West Virginia University, my friend John Hancox and I formed some pretty big dreams to "do something big" to change the world and serve God. We had no idea what that would look like. These dreams were vague images that we threw together in hopes of finding true satisfaction and fulfilment in a future career. That was 14 years ago. That dream is finally coming to fruition now.
As I was fumbling around in my "transition year" following the Marine Corps, I reached back to those early dreams with John and began making plans to answer the voices of the poor from my travels that echoed in my waking and sleeping dreams. John and I started talking about a new venture to bring hope to the poorest, unreached people groups around the world. Neither of us really had any experience or knowledge about how to start or run a company of any type. By this time, John was a full-fledged doctor/ skin surgeon type dude, and a lot of his time was occupied by his family and the new practice he had joined. So, by default, we realized that I should probably go to school to learn how to get started.
My best friend from the Academy, Don Faul, was just about to graduate from Stanford Graduate School of Business (GSB). He talked a lot about how incredible the program at the GSB was – specifically in the areas of entrepreneurship and social innovation. It seemed like a good fit. The way I figured, I might as well learn from the best so that I could create my organization to have the greatest impact possible. So, in between seafood deliveries to Joe's Crab Shack in Newport Beach and The Charthouse in Malibu, I threw together an application, said a prayer, sent it off to the Stanford GSB Admissions Board, and forgot about it. A couple months later, I came back to my apartment after a sweet early morning surf session on Cherry Street in C-bad (yes, G, there really are waves there) to find I had a voicemail. I had no idea who would be calling that early. All my friends would be working and I knew it couldn't be my "work" calling. I was in shock when I checked it. It was Derrick Bolton from Stanford Admissions (really good dude by the way) congratulating me on my acceptance. I had somehow fooled them all and slipped through the cracks into the hallowed halls of the GSB (I think they had a blue-collar quota for fish truck drivers that year).
My first year at Stanford was an incredible experience. I learned so much. The most incredible part of the experience has been the new people that have become a part of my life. I didn't think I would ever be able to form bonds of friendship like the ones that I had from my previous life. I assumed that I would be kind of an outlier at school – that I would just go there, get the skills I needed to start our venture, and then leave. I was very wrong. I have learned an incredible amount from my friends and classmates at the GSB. Every day I am humbled by their amazing gifts, talents, and desire to change the world. This time, though, it's not a "starry-eyed" dream to change the world sometime in the distant future. These people are changing the world now. I have had the privilege of making some very close friends there that will be friends of mine for the rest of my life, and I thank God for allowing me to meet them.
That first year at school also allowed me to make a lot of progress toward that dream that John and I created all those years ago. It's actually happening now, and I can't help but be excited about the possibilities. I feel as if I am finally doing what I was created to do…that I finally found the part in the puzzle where I fit. Thanks to the incredibly talented and dedicated team that worked with me (John Joseph, Tim Murphy, and Jen Clarke) and the rest of Professor Rick Aubry's Social Entrepreneurship class, I was able to finish the business plan for our venture. Our dream now has a name too – Nuru International. Nuru is Swahili for "light" or "hope" and is analogous to "a small light in the darkness." We've purchased the domain name and started working on a logo (my incredibly talented sister Michaelanne – artist extraordinaire – has been patiently working with us to design the logo). We have officially begun our journey in the fight against extreme poverty.
So where does that leave us now? I will be taking the business plan into the next phase of development next year to conduct more detailed research and make changes based off my findings this summer. We will begin fundraising in the fall with the goal of raising a 2 year budget by June '08. I will also begin recruiting and hiring permanent staff positions in November of this year. My goal is to have everything in place by September '08 – at which point we will launch three pilot projects. At this point, it looks like these three projects will be in Kenya, Malawi, and Zambia. I settled on these three projects because they fit our strict criteria for community selection (poorest of the poor, rural areas, and previously unreached by aid organizations). I feel like God has really blessed me in identifying these areas for our initial projects. I came across the Kenyan project through Dr. Sangai Mohochi, a Professor of Swahili at Stanford (and former resident of the second poorest community in Kenya). The Malawi and Zambia projects came out of a curiously fortuitous conversation I had yesterday with my great friend and pastor, Boogie Rose with 'The Shoreline' Church in San Clemente, California.
So, now we come to the actual reason why I started this blog in the first place. This summer, I will be going to Africa – to serve and learn. My primary responsibility while there, will be as a New District Launch Manager for One Acre Fund (OAF), an incredible social venture that empowers chronically hungry farm families in East Africa to permanently lift themselves out of hunger and poverty. I will be interning with them for ten weeks. While there, my goal is to also visit all three pilot project sites in Kuria (Kenya), Malawi, and Zambia on three weekend trips to make contact with the local leadership, conduct an initial basic needs assessment, and try to get a feel for viability of a Nuru project.
I will be leaving for Nairobi this Sunday (June 17th) flying through London. When I arrive in Nairobi, I will stay one night there and then board an 8 hour bus for Bungoma the next day. In Bungoma, i will link up with Andrew Youn, the founder of OAF, get briefed up on my taskings and responsibilities, and then move on to my project assignment in the Kakamega District. I will be traveling to Kuria with Dr. Mohochi the weekend of August 10-12, and the trips to Malawi and Zambia are still TBD. On August 29, I will leave Africa. I am not sure how often I will have internet access, but as I do, I will update this blog as best I can. My hope is that I will be able to contribute in some humble way to the people and communities I encounter. I am excited for this next adventure in my life, and I am eager to return with a renewed fervor and sense of urgency to serve the poor. God bless, and I'll keep you posted…
About Jake Harriman
Founder — Jake Harriman is a United States Naval Academy graduate and former Force Recon Marine combat veteran who became convinced that the "War on Terror" can't be won on the battlefield alone; the contributing causes of violent extremism–specifically extreme poverty–must also be eradicated. After transitioning out of the Marine Corps, Jake enrolled in the Stanford Graduate School of Business to found Nuru International in 2007 with a mission to eradicate extreme poverty in some of the most fragile regions of the world in order to help stop the spread of groups like Al Qaeda and ISIS. Over the next twelve years, Jake and his team grew Nuru to become one of the premier organizations at the nexus of security and development - empowering over 130,000 people with lasting meaningful choices to permanently climb out of extreme poverty in some of the toughest places in the world.
Read More Stories of Hope