International Women's Day: How Women in Leadership #BreakTheBias at Nuru
This International Women's Day, Nuru joins the global community in imagining a gender equal world. To celebrate the progress being made toward this bright future, we invited three creative, brilliant, and world-changing women of Nuru to share about how they #BreakTheBias every day as women in leadership.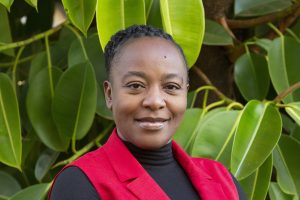 Pauline Wambeti believes in "not waiting for other people to make the changes for us, but to make the changes ourselves." Having invested over 15 years in community development in Kenya, Pauline is the Managing Director for Nuru Kenya.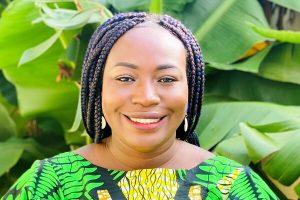 Amy Gaman is passionate about ensuring sustainability and working directly with communities to develop solutions to fight poverty and bring justice for women, youth, and children in Nigeria. She brings over a decade of experience in leading impact-driven teams and programs to her role as the Executive Director of Nuru Nigeria.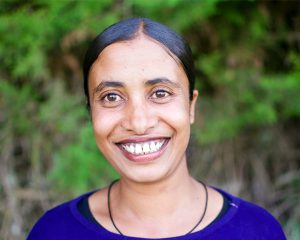 Feven Yimer brings a wealth of education and experience to her role as Nuru Ethiopia's Marketing and Development Director, where she uses her background in sociology, education, and business partnerships to lead the organization's fundraising, public relations, and marketing efforts.
While each woman's leadership inspiration and journey is unique, Pauline, Amy, and Feven are all advancing diverse, equitable, and inclusive leadership across the Nuru collective. Read on to learn more about their experience and insights.
Q: Who or what inspired you to be a leader?
Amy: My mother is the first leader whose resilience, understanding, and resolve inspired me; she would always say, "Boy or girl, you can do what you want to be in life. Just work hard." About 30 years ago, girl child education was viewed as a waste of resources – after all, she would be 'bought' by another family. By bringing up five girls and ensuring they have the best of education affordable in my community, she changed the narrative. Despite the negativity around, my parents ensured that I both dreamt and achieved my dreams.
Pauline: My aunt inspired me to work with communities. She was a community health worker, and I would admire her zeal when mobilizing mothers on health issues. She was a great resource in our community, and the women especially relied on her for information and advice on how to take care of their families. They were also quite free when engaging with her, and I was impressed that she was such a valuable resource, making a remarkable difference in the lives of women in the community.
Feven: My leadership role was inspired by a desire to be part of development projects that benefit communities…Although I never imagined myself in any leadership position, the assignment into my first leadership role at Nuru has helped me to get out of my fears and discover and unpack my capabilities, while creating opportunities for learning & growth to even embrace more qualities. Being in leadership itself has always been an inspiration to me because of the new things I learn every day, the people I meet, and the challenges I face in the process.
Q: What experiences in your life have prepared you for your current role?
Pauline: I am the firstborn in my family and have had to be focused and supportive of my mother in raising my siblings. It often also involved sacrifices on my part, for instance, postponing my college education for two years and joining in the family business of selling secondhand clothes in order for my sisters to complete high school education. I later joined college and have continued to upgrade my education throughout. This experience taught me to be proactive and responsible for addressing the situations that I experience and are within my control or influence. I am also able to empathize with the women I work with in the various community projects. I know the challenges they face as they struggle to feed and care for their families and their ambitions of seeing their children achieve much more and live a better life.
Q: What has been one of the most significant barriers in your career?
Pauline: Culture has been a big barrier, especially since I have worked mostly in rural areas where gender roles are still upheld. A woman's competence is constantly challenged, and this gets worse when you do not hail from the area of work. I have received backlash for being firm and outspoken against retrogressive practices and poor decisions that resulted in the loss of investments aimed at improving the lives of the communities where I work. There is a very negative stigma associated with women leaders who are vocal against the harmful practices that are not considered a "big deal" and generally tolerated.
Amy: When I was younger, age was the major barrier…always being a small girl. At this stage, it is my gender: "Ah! How can a woman be giving instructions?" or "She is too ambitious for a woman" or "Please, madam" (which means stay in your lane). Through it all, I become stronger each and every day as a gender and youth advocate.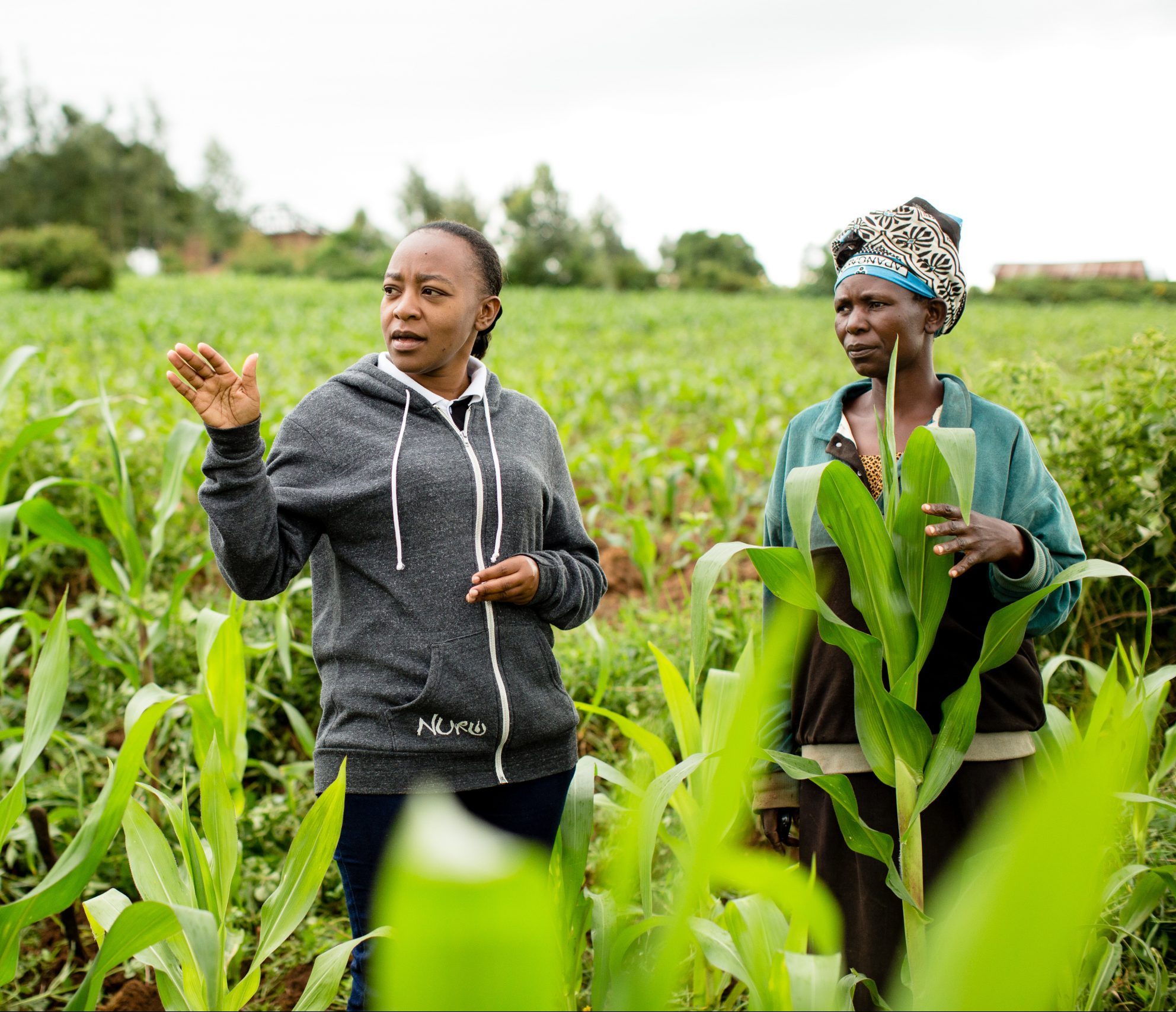 Q: What has been one of your most significant achievements as a leader?
Pauline: Being able to work with various communities in the country to design solutions to challenges that they thought were insurmountable. I started out working with youth in and out of school to address the challenges of HIV when it had been declared a national disaster, and many were not comfortable discussing it. I have enjoyed working with communities in remote areas to establish entities and implement strategies that helped address the challenges of extreme poverty. It has been fulfilling to see them taking up the responsibility of continuing the interventions themselves and coming up with even better solutions to emerging issues. It is also quite remarkable and a
huge win for us that others have found it worthy to invest in our poverty reduction interventions.
Q: From your perspective, why is it important to have women in leadership?
Amy: It is important to have women in leadership for inclusive decision making; women are passionate, committed, determined, and see impossibilities as opportunities. Research has proven that empowering a woman yields many benefits at the household and community levels. She uses a holistic lens in approaching difficult situations and is result-oriented.
Feven: In my opinion, organizations should acknowledge the value of gender diversity in the workplace, particularly in leadership. Women bring different perspectives and approaches to the organization. As a result, organizations can have a more inclusive workplace and better performance. When women are meaningfully represented and engaged in leadership, decisions are more likely to be inclusive, representative, and take various opinions into consideration.
In other words, when organizations commit to placing more women in positions of power, they are contributing to gender justice and gender equality which in turn narrows the economic, social, and political gender gap.
Pauline: Women acquire the capacity to support others quite early in life. They get exposed to very difficult conditions that require them to take action against many odds in order to accomplish their prescribed roles. These experiences coupled with the expectations that society has of them empower them to hone their leadership skills as individuals and become assets as team members. The coordinating and supporting roles with clear goals that must be achieved by others and maybe themselves when they are allowed to dream propels them into a journey of leadership throughout their lives. It is natural for them to relate with others who have shared their plight. The nurturing roles help them to also focus on growth which is valuable when applied in leadership.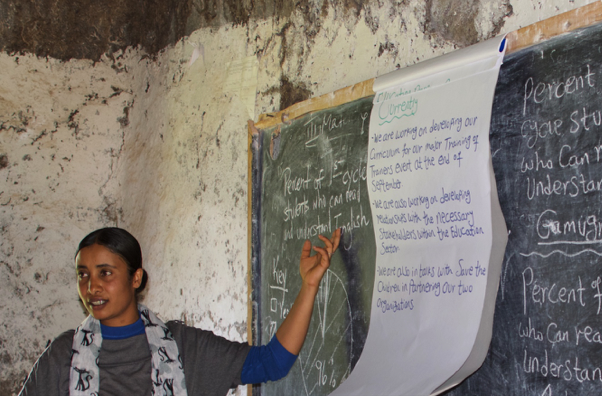 Q: In your opinion, what makes a great leader?
Feven: While leading a team in an organization, great leaders require a strong set of leadership qualities to help positively interact with their team members and clients/partners. There is no single quality that would make leaders be best, but it is a consistent commitment in taking conscious steps of learning through time. Hence people can obtain good leadership qualities like integrity, accountability, humility, resilience, vision, influence, open-mindedness, and positivity through
teaching and learning these skills over time.
Q: If you could go back and talk to your younger self in preparation for your career, what would you say to her?
Amy: I would say, "Be the best in everything you do; each and every experience is a learning curve to greatness; your actions and inactions determine if a vision will be 'BORN or BURNT'"
Feven: I would tell my younger self: "Do not underestimate your capabilities since others will regard you the same way you regard yourself. Rather be confident in your abilities and ask for more. Your definition of success will change as you grow in all walks of life, your priorities could change over time and that is normal. It is ok to socialize with people, and there is nothing to be afraid of or be shy about it."
Pauline: I would tell myself, "It's a wild world out there, grow a very thick skin, and fast!" 
We have a saying in my community that 'a woman's word is believed when it has happened'. Any proactiveness by women is discouraged. Women are especially disadvantaged when trying to confront issues that if addressed can improve their lives. Despite being designated as the caregivers, they're expected to just wait it out or accept the status quo. Any responsibility has to be 'chaperoned' and ideas sanctioned. It requires lots of willpower and resilience to keep trying even when all odds are against us. So I would tell myself to stay positive and focused on my ambitions and be prepared for the many challenges ahead. I often got discouraged by the cultural and social barriers I encountered and lost valuable time trying to 'run' away from confronting them. I am glad I had people who stood by me and encouraged me to soldier on.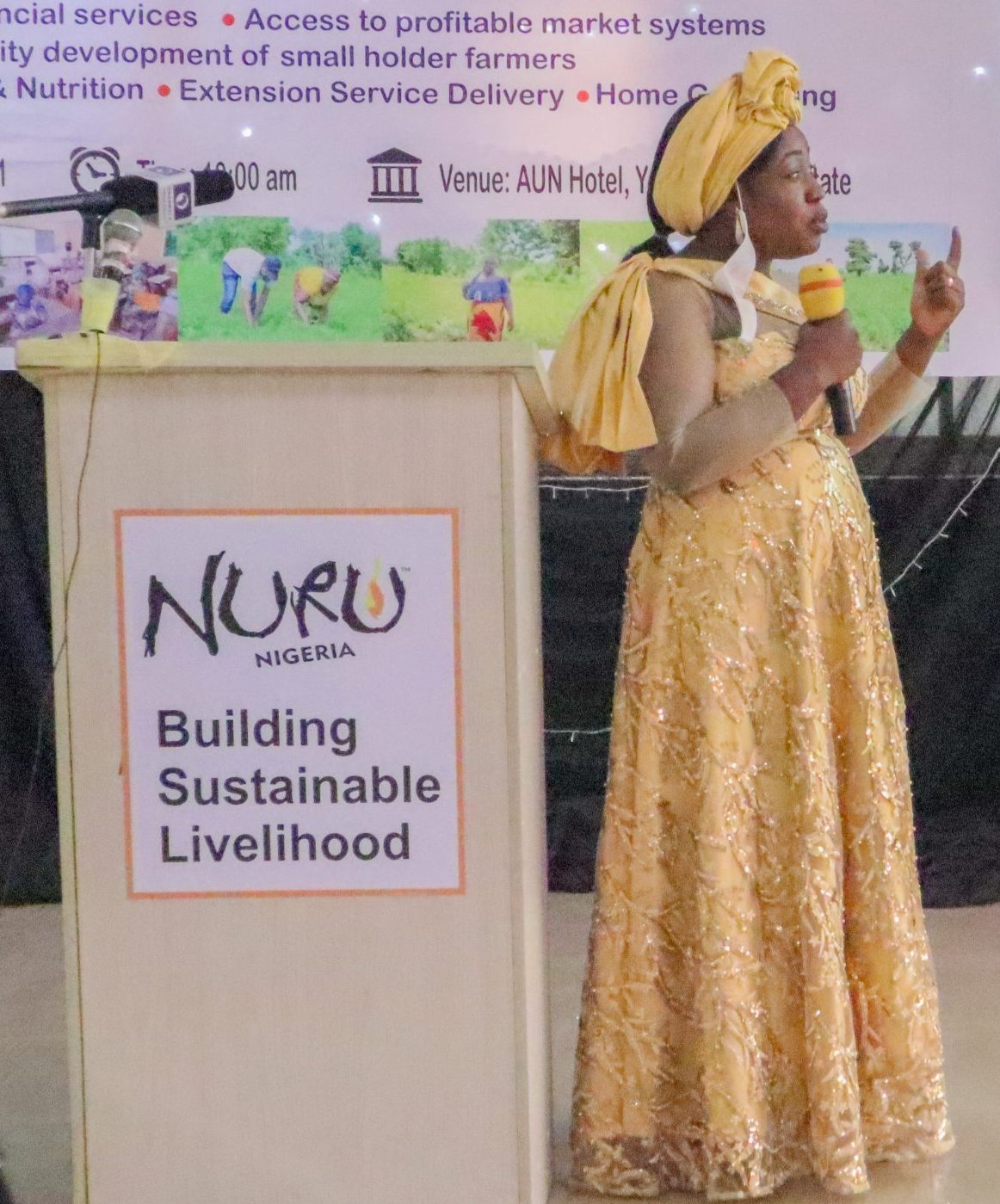 Q: What advice would you give to the next generation of women leaders entering this profession?
Feven: My advice to the next generation of women leaders would be to believe in themselves and their potential. I believe that being confident in one's abilities and what she has to offer is the most important thing to consider. It is also important to make a well-thought analysis before one makes a choice in their career since we remain responsible for the choices we make.
Amy: Be courageous, determined, diligent and deliver your duties with integrity; the sky is your starting point. Try to always gain understanding to enable you to learn and unlearn. Do not seek to compete; the sky is wide enough for every bird to fly.
This interview is part one of a three-part series on gender. Part two will outline Nuru's gender strategy and part three will detail the rise of women in dairy farming in Kenya. Subscribe to our email list to have parts two and three delivered directly to your inbox!
About Pauline Wambeti, Feven Yimer and Amy Gaman
Read More Stories of Hope