Developing Effective Teams—While Also Having Fun!
The Nuru Ethiopia Leadership Program is using fun activities to guide the Healthcare, Financial Inclusion and Education Programs toward building cohesive teams and developing servant leadership and communication skills. We focused on five activities during the first quarter of 2015 to help staff experience the power of teamwork.
1. Engaging in Teamwork: Pictured below, the Education team worked with Biruk Enaro, Leadership Training Manager, to sequentially organize elements of a Logic Model. This is an introductory activity for our Program Planning Training (PPT). The Logic Model is one of the deliverables of the Program Proposal and helps to map out different steps and stages of program development.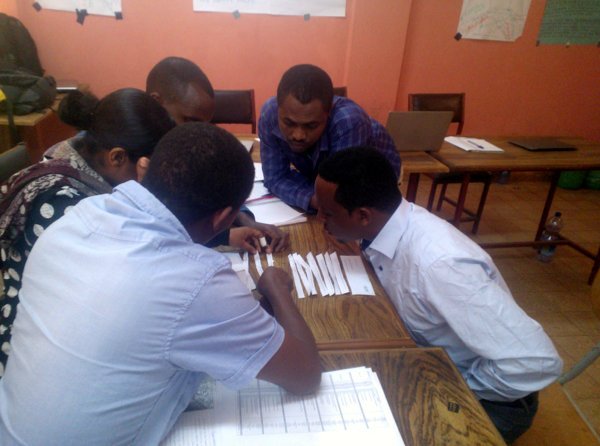 2. Building Trust: We used a morning energizer during PPT called 'human robot'. In pairs, each team member has a chance to position the other teammate. This was a fun activity to build trust between teammates and also laugh a little.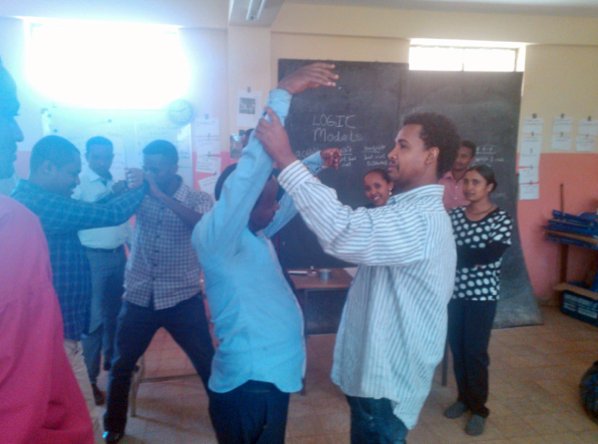 3. Understanding Needs: The Strength and Needs Assessment (SNA) is used to learn more about strengths and needs in the community to better inform a targeted program design. After Group Interview techniques during the SNA in one of our kebeles, small teams presented their results to the rest of the team.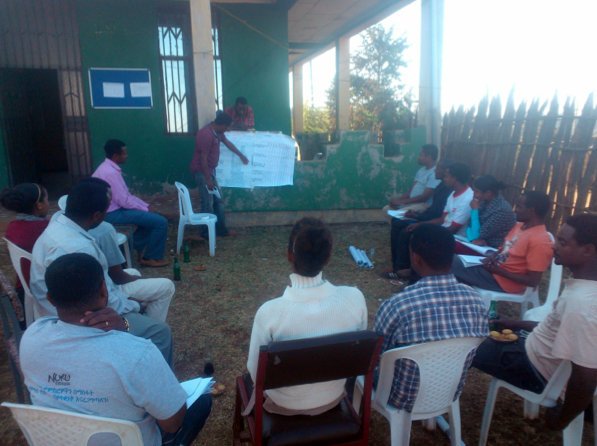 4. Learning through Experience Sharing: To help improve Leadership activities, the Leadership Program visits programs like Financial Inclusion (FI) to better understand the field activities of Nuru leaders and the challenges they face. A field visit to Dubano Bulo kebele is pictured below. Members of Nuru Kenya joined this field visit during an experience sharing trip where both sides learned a lot from each other.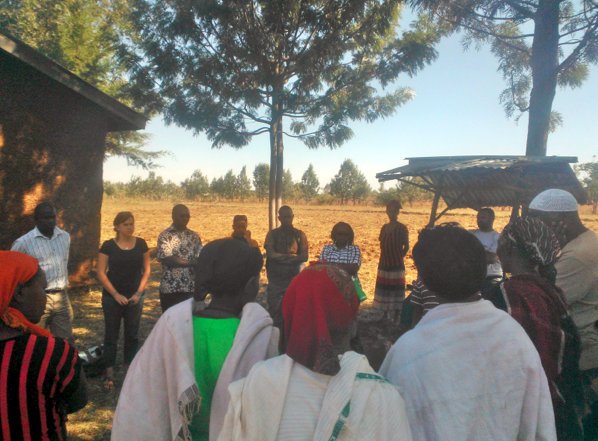 5. Seeking to Grow: Tekalign Teferi, Leadership Training Officer, created and presented a leadership workshop called "Team-building and Conflict Resolution." All Nuru Ethiopia team members attended and discussed next steps forward. Hosting monthly workshops helps Nuru Ethiopia staff build leadership skills and create a forward-looking and engaged organizational environment.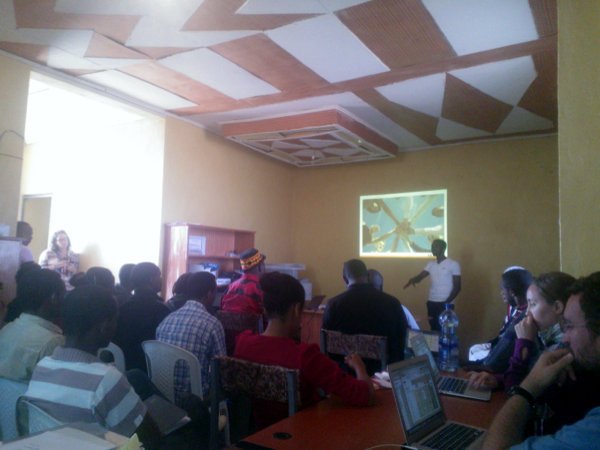 About Paige Belt
Leadership Program Specialist — Paige comes to Nuru after completing her PhD in Social Anthropology from the University of Bristol. Prior to that, she worked with the indigenous Ngӓbe in rural Panama on implementing an eco-tourism project that would provide a significant source of income to a group experiencing extreme poverty.
Read More Stories of Hope