Celebrating the Life and Legacy of Chairman Philip Mohochi
In June 2007, Nuru was a vision that hadn't found a home. After spending that summer in Kenya and meeting Philip Mohochi who would later become Chairman of Nuru Kenya, I felt alive knowing that he and I would work together to make our shared vision a reality, starting in Kuria, Kenya.
It is with a very heavy heart that I deliver this news: Chairman Philip Mohochi was killed in a car accident this week. He was traveling home from Migori with his brother, Robi, and they were killed when a matatu (bus) tried to pass, swerved and hit them in a head-on, three-car collision. Chairman and Robi died instantly.
There are no words to explain when things like this happen. Nothing we can say to make it right. Chairman was a father, brother and mentor to many of us. It was his vision that built Nuru. Nuru would not exist without him.
Philip Mohochi was a native of Kuria, Kenya and an experienced leader of community-based partnership and empowerment programs. After completing secondary school, he traveled to Nairobi to join the workforce and assist his father in providing for the education of his brothers and sisters. Philip worked for over two decades at Standard Bank in Nairobi, starting as a clerk and eventually rising to become a customer service manager and accountant. He retired early from his successful career in Nairobi and moved back home to help his community.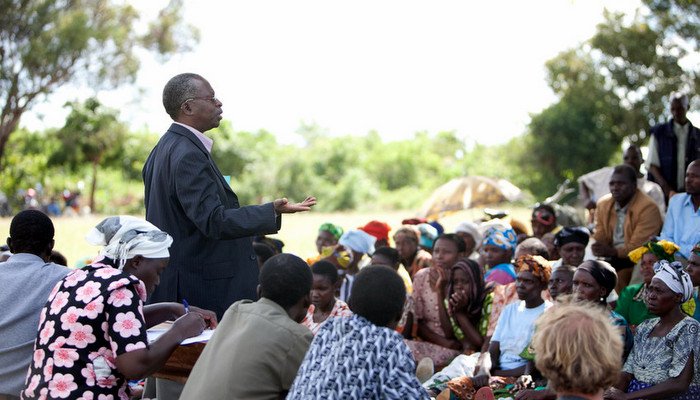 Chairman's role was critical in establishing both Nuru International and Nuru Kenya. In Kuria, Philip carried the social capital that I, as a non-native, could have invested years to earn with no guarantee of return. Philip's local roots, irreproachable ethics, proven career success and poise commanded respect and opened doors for Nuru that I could have never knocked down. He was trusted by farmers, their chiefs and the local ministries whose support was imperative in Nuru's ability to gain acceptance and traction in our work and programs. The lessons Chairman taught us about how to build relationships and earn trust are a fundamental part of Nuru's ethos to this day.
Chairman was only a few short weeks away from retirement. While we celebrate all that Chairman gave to Nuru, we grieve for the time now lost with his wonderful wife, five children and grandchild. We feel eternally grateful for the training Chairman provided to Nuru Kenya's new Executive Director Pauline Wambeti during the last six months of his life. She has now courageously stepped up to lead the Nuru Kenya team and community forward during this difficult time.
For those of you who didn't know him that well, Chairman was one of the kindest, most humble, most compassionate visionary leaders I have ever encountered. He was my teacher. Chairman taught me how to be a servant leader. His courage and vision for his people inspired me and kept me going many times when I had lost hope. On my darkest days, he encouraged me daily to keep fighting…to keep struggling when I wanted to quit because he knew that we could win. He always knew it. He knew that the needless suffering of his people and other peoples around the world fighting desperately to free themselves must end. He is an inspiration and visionary example for all of us.
We will not let Philip's vision die. Today, I ask that each of you please take a moment of silence to honor our Chairman, our leader and our friend. Philip was Nuru.
Tata, you will be missed old friend. We will finish what you so bravely started…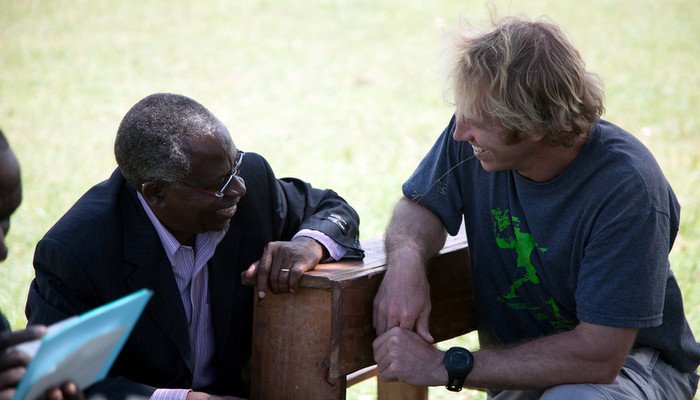 In memorial, watch this video of Chairman sharing his lifelong vision to help his community: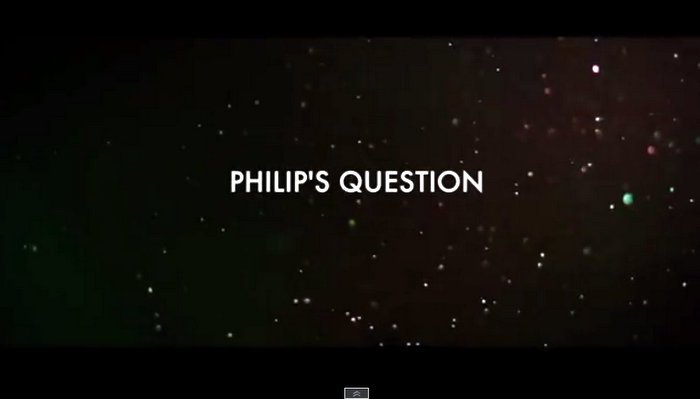 Philip Mohochi was killed in a car accident near Migori, Kenya on May 13, 2014. A funeral will be held in his hometown of Kuria, Kenya to honor the life he lived.
About Jake Harriman
Founder — Jake Harriman is a United States Naval Academy graduate and former Force Recon Marine combat veteran who became convinced that the "War on Terror" can't be won on the battlefield alone; the contributing causes of violent extremism–specifically extreme poverty–must also be eradicated. After transitioning out of the Marine Corps, Jake enrolled in the Stanford Graduate School of Business to found Nuru International in 2007 with a mission to eradicate extreme poverty in some of the most fragile regions of the world in order to help stop the spread of groups like Al Qaeda and ISIS. Over the next twelve years, Jake and his team grew Nuru to become one of the premier organizations at the nexus of security and development - empowering over 130,000 people with lasting meaningful choices to permanently climb out of extreme poverty in some of the toughest places in the world.
Read More Stories of Hope