The Road Ahead is Bright for Nuru Healthcare
Just a month away from concluding up my tenure with Nuru, there is much to reflect on. The memory bank of the last 4 years is chalk-full, and thinking back on each piece of the intricate puzzle evokes overwhelming fulfillment. We have experienced ups and downs, challenges and victories, and through it all we had team camaraderie and determination that parallels nothing I have experienced before.
Our jobs aren't easy and they come at an expense. However, the reward of not only seeing individual lives improve, but better yet, livelihood on the community level, is priceless and limitless. As is the opportunity to work hand in hand with our neighbors around the world to solve problems that impact those most in need.
In the past several years I have seen Nuru mature as an organization and I have seen the Healthcare Program grow wings and begin to fly. We've introduced multiple products and systems to provide our community members access to information, skills and tools that will help prevent multiple diseases and health complications, we launched the Social Marketing team, which will graduate to become its own program in 2014. We pushed hard to take a behaviour-centered approach, developed curriculum, and scaled to additional districts. Though the process we laughed and cried (tears of joy, frustration and deep sadness), we built trust within our team and with our community, threw up a few times along the way, and celebrated the heck out of our wins– there were many.
I could not be more proud of my team, which continues to rise to each occasion under the leadership of our District Manager, Becky Okinda, with the support of the ever-devoted Janine Brown, and now alongside the newest member of our team in Kenya, Athena Childs Fleisher.
Athena hails from Nashville and holds a BA in International Affairs from Florida State University and a duel MBA/MPH from The University of Arizona. She comes to Nuru Kenya with an extensive background in domestic and international public health and community development. She has previously worked with Peace Corps, Red Cross and several other organizations in Guinea, South Africa, Ghana, China, Dominica, Mexico, and our neighboring Kisii, Kenya.
2014 will be an exciting year for the Healthcare Program. We will evaluate our progress and use our upcoming mid-term evaluation data to inform strategic improvements to our approach, scale within Kenya and expend our efforts to Ethiopia, implement a new database, and help guide the Social Marketing team as it works to provide quality services to all impact programs in addition to Healthcare.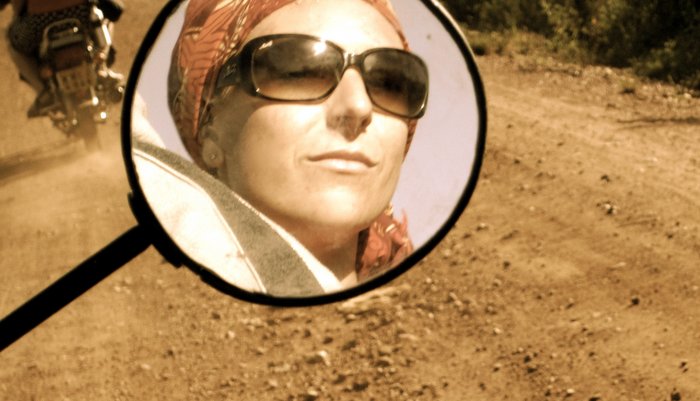 As I transition out I feel confident that the Healthcare program is in extremely capable hands, and that Nuru will continue to strive for excellence as each member of the organization works to end extreme poverty in remote, rural areas. I also leave with the rare give of having been able to engage with such dynamic, bright and driven colleagues and friends who passionately strive toward an exceptionally intricate and meaningful shared goal. I am incredibly thankful for this and I sincerely look forward to closely following and staying connected to Nuru's endeavors over the coming years. Thank you Nuru, for all you have shared with me.
The road ahead is bright, and looking back has been a blast!
About Lindsay Cope
Read More Stories of Hope