NuruSMS Launches
After months of research, discussion and preparation with TACT to integrate the Telerivet Short Message Service (SMS) platform into our developing Salesforce database, we have sent our inaugural message:
Karibu NuruSMS! Nuru itawatumia ujumbe kuhusu afya, kilimo na bidhaa mpya na hudumu. Kukataa huu ujumbe wa Nuru tuma STOP. Mbele Daima na Nuru!
Or for us English speakers-
Welcome to NuruSMS! Nuru will send messages about health, agriculture, and new products and services. To stop NuruSMS reply STOP. Forever forward with Nuru!
Reaching this milestone means Nuru is able to leverage this simple, flexible technology that has been proven effective across several development sectors. We've seen widespread growth in mobile messaging efforts targeting drug adherence, environmental conservation, and violence prevention—among others. Text to Change focuses on information and communication technology for development (ICT4D); we are also big fans of FrontlineSMS and gMaarifa and look forward to the launch of engageSPARK.
While the SMS platform is managed by the Social Marketing Team, which is currently housed in the Healthcare Program, we see this system as the most crosscutting endeavor within Nuru. All programs have access to the technology and we predict utilizing it to incite behavior change and announce Social Enterprise's new consumer products, Agriculture's MLND prevention efforts and promotion of crop diversification, Community Economic Development loan products, and more.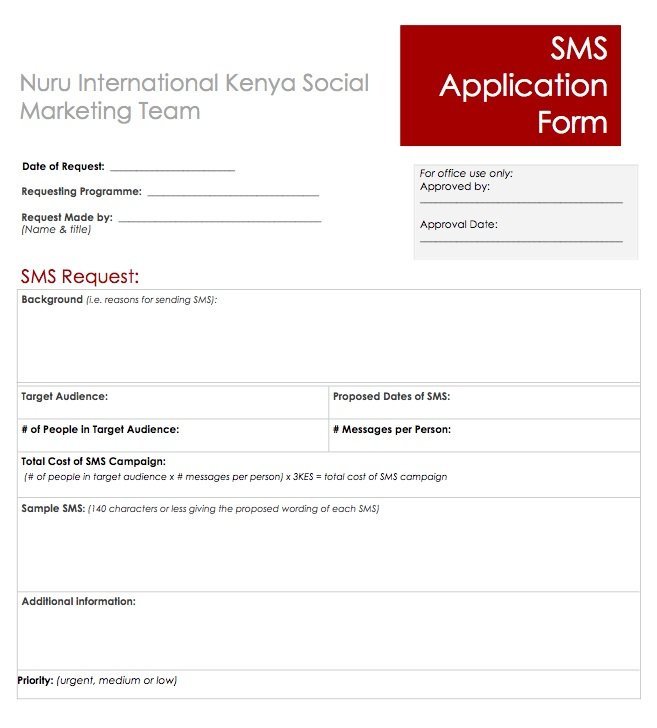 We are in the process of compiling best practices relevant to our context using resources such as CDC's Guide for Writing Social Media, New Resource: Using SMS as an Effective Behavior Change Campaigning Tool, and mBCC guide: A Resource for Developing Mobile Behavior Change Communication Programs. We know this is not a panacea for Nuru's fight against extreme poverty, but we are confident it will boost our more organic behavior-centered efforts. We also know the commitment it takes to methodically research, design, implement and evaluate this type of approach and are excited to take it on.
As Healthcare prepares for our upcoming Antenatal Care Campaign (ANC) will expect to employ the platform in similar ways to the US based TextforBaby initiative and Tanzania's Wazazi Nipendeni' (Parents Love Me). We hope next steps include ANC and immunization reminders similar to the successful initiative run by MedicMobile where "preliminary data in India has shown an increase in immunization coverage by more than 20% by sending mothers an SMS notification."
According to Becky Okinda, Nuru Kenya's Healthcare District Manager, "We have only had one person opt out. Farmers are very positive about NuruSMS. They are already requesting more information."
We owe a special thanks to: Stevan Simich of TACT; Nuru International's Heather Ozhogin, Jamie Frederick, Troy Hickerson and Claire Rumpsa; Nuru Kenya's Becky Okinda and John Magaigwa; and our entire team who continues to work tirelessly to ensure we are implementing our new technology in the most effective and efficient way.
Have tips for SMS in development settings or best practices? Please pass them along.
Mbele Daima na Nuru!  Forever forward with Nuru!
About Lindsay Cope
Read More Stories of Hope