Nuru Ethiopia Healthcare Program Launches in Community
Feature photo: Nuru Ethiopia Healthcare team presents the program proposal in Hawassa. Left to right: Mathewos Echamo, Telaye Wamisho, Rebecca Dutton, Mekdes Bekele, Zelalem Abera.
In July 2015, the Nuru Ethiopia Healthcare team successfully completed and presented our program proposal to our colleagues at Nuru Ethiopia. The completion of this distinctive six-month program planning process is a significant milestone for Nuru. This is the first Nuru Healthcare Program to be created through this unique participatory process. Now the exciting part begins: launch and implementation!
Using Nuru's Quality Solutions Criteria, local strengths and needs and national health promotion policy as a guide, the Nuru Healthcare team will focus in on four activity group areas:
Capacity building for prevention focused health workers
Strengthening existing health systems in partnership with government and community and facilitating linkages
Improving community knowledge, attitude and practice about healthy behaviors
Addressing access to safe water with participation of the community and local government on existing water sources
The Nuru Ethiopia Healthcare Program will uniquely work with the government community health system as well as directly with Nuru farmer households in order to meet the needs identified in our Strengths and Needs Assessment. In Ethiopia, female health workers are stationed in every community (kebele) to provide health education and preventative care for mothers and children. This month, the Nuru Ethiopia Healthcare team is creating curricula for health worker and community member trainings as well as meeting with government officials to create strong and productive working relationships. Our first goal is to increase the capacity of community level health workers by providing training and supportive supervision to fill their knowledge and skill gaps.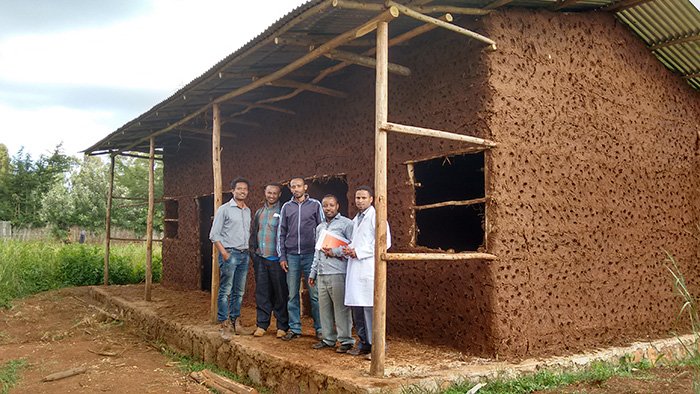 Nuru will also help to link households with existing maternal and child health services and support government initiatives to help communities build maternal waiting and counseling rooms at health centers so that women who live far away from the health centers have a place to stay while they are waiting to deliver their babies. Currently, most women deliver their children at home, putting themselves and their babies at risk when complications occur. Women who stay at waiting rooms and deliver at health centers will receive health education along with easy access to midwives and health professionals to help them deliver safely. Using a best practice in rural community health, Nuru is implementing the Care Group model to create small groups of women led by a volunteer to identify barriers to healthy behaviors and strategize about how to overcome these barriers. This activity will ensure that mothers in the community not only have the knowledge of healthy behaviors, but actually start to implement these behaviors to ensure better health outcomes for their children.
The lack of access to clean water is a significant problem in our operational area. As the program has been designed to be impactful, scalable and sustainable, the challenge of safe water posed difficulties for the team. Nuru will help community members gain access to safe water by working with the Ethiopian Government Office of Water and Mining. By training and building the capacity of local water committees, Nuru will support local communities in fixing existing water sources that are not currently functional.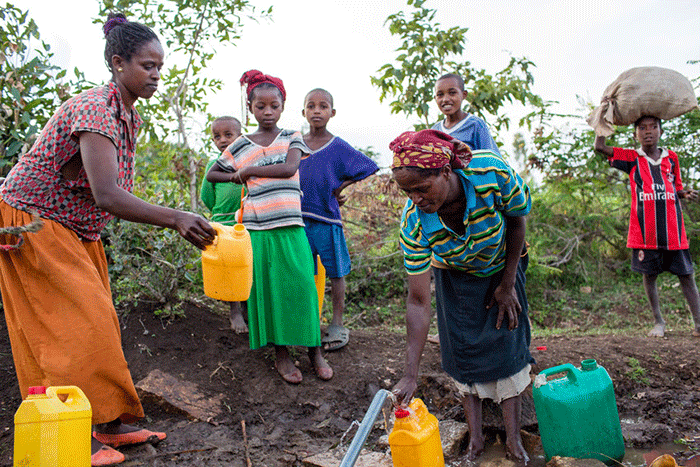 The Healthcare team is already anticipating meeting with government leaders in the seven communities to introducing our program proposal. These stakeholder relationships are vital to ensuring community participation supported by local leadership. With their influence and commitment, Nuru Ethiopia looks forward to full community engagement and delivering sustainable and impactful health interventions.
About Rebecca Dutton
Healthcare Program Specialist — Before Nuru, Rebecca worked in South Sudan with the Guinea Worm Eradication Program. Her experience also includes three years of implementing community health projects with Peace Corps in Ghana and Liberia. As a Teach for America member, Rebecca taught on the Navajo Reservation. She earned a Master of Social Work degree from New Mexico State University and a B.A. in International Studies from Baylor University.
Read More Stories of Hope