Mabera Kikundi: New Field Officer Group Officially Launched
Healthcare is on the move! The success of the program in our first two divisions has created great demand in Mabera, where Nuru farmers are eagerly awaiting the first home visits from the Healthcare Field Officers.
The original date for scaling to Mabera was pushed back because the team felt that we had to stabilize some key aspects of the program before moving on to the next area. We did an internal evaluation of our successes and areas for improvement – this in turn formed our shared action plan. We repeated the internal evaluation of the program just before beginning the recruitment for Mabera and were heartened to see how far we had come. Some of the notable achievements are: a revised and trainer friendly formatted curriculum; a comprehensive monitoring system; and a much more detailed supervision system. So it could be said that the fact that the Healthcare program is scaling to Mabera, is a sign of the program's overall health!
200 applications for the position of Healthcare Field Officer were whittled down to a more manageable shortlist for a busy week of interviews led by Juma Marwa Wambura and Nelly Andega. Despite heavy rains, Juma was delighted with the enthusiasm and commitment of the candidates. His first report opened with, "Woohoo!  This is the day!"
The high number of female applicants was particularly encouraging. Countless team discussions led to the decision to aim for around 75% female field officers in Mabera. As the healthcare program focuses on maternal child health, we believe that it is important that the female caregivers in the households feel as comfortable as possible discussing sensitive behaviour change issues with their Field Officers. The female applicants felt proud to be looked upon as leaders in their community. Many of them are mothers and caregivers themselves, and they are going to be able to speak from personal experience on issues such as breastfeeding, delivery at health facilities and childhood nutrition. Becky Okinda, Healthcare District Manager stated that, "Most importantly, Nuru Healthcare is giving local leaders the chance to spearhead change in their communities.  This is a further step towards program sustainability."
The Mabera training is underway and led by our skilled and dynamic Training Manager Robert Kihara. The team reports that trainees remain motivated and enthusiastic throughout the busy schedule. We are excited about Mabera Kikundi's great potential for improving in the health and wellness of their community. We look forward to sharing updates in the coming months.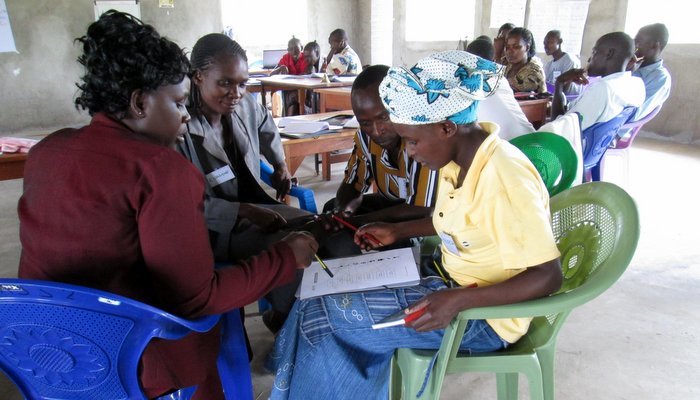 About Claire Rumpsa
Read More Stories of Hope