Cholera Outbreak from Water in Moheto, Kenya
A couple of weeks ago, I talked about the desperate need that we saw in a place called Moheto. People were literally drinking from muddy pits that they had dug into the ground. Since the land there is mostly flat, these pits contained stagnant water that was a breeding ground for bacteria. However, this past week, we found out just how serious the situation in Moheto was as reports of an outbreak of cholera surfaced.  There are now 20 suspected cholera-related deaths as government officials are scrambling to test and confirm these cases.
It seems the timing of our water trainings in this area was pretty good. First, our team immediately switched the focus of our baseline to finding the water sources suspected of cholera. Once we had pinpointed these suspected sources, we went around advertising the training that we were offering in the area. Some families that lost a loved one even invited us into their homes to talk and learn more about how they could protect themselves. I couldn't imagine being in their situation, having to cope with grief while at the same time trying desperately to figure out how to protect their children.  Of course, most of our staff has been in their shoes and could connect with and console them. Once again, there was no way that I could have done the same job as our own staff. There was no way that I could understand their situation.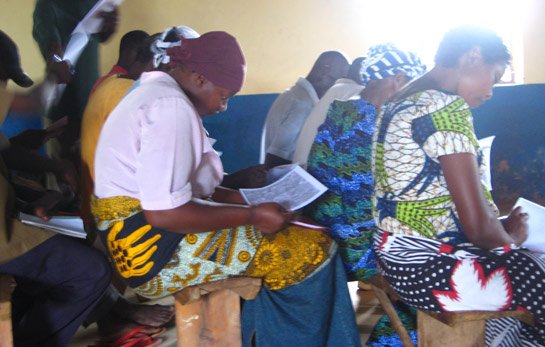 Once the villagers knew about our trainings, we teamed up with the Health Program in order to provide a comprehensive training.  It was a tag-team in which WatSan taught people how to treat their water in order to prevent cholera, and Health taught them how to treat loved ones if they did catch cholera. Teaching one without the other just wouldn't make sense, and it's another reason why Nuru's holistic model can work well.
About Matt Lee
Read More Stories of Hope