Join Team Nuru International in Running the 39th Marine Corps Marathon
Last October, my wife Jamie and I joined 22 runners from around the country who ran the Marine Corps Marathon (MCM) on Team Nuru International. Together we raised over $25,000 to support Nuru's efforts. It was amazing to run together in our nation's capital with over 30,000 runners from around the world. As we ran, it was even more amazing to reflect on the lives that would be changed by Nuru through the efforts of our small, but committed team.
As a result, we decided to build and expand our team of runners, and we are looking for others passionate Nuru supporters like YOU to run with us in 2014. We only have a limited number of bibs available. Even if you aren't able to join us as a marathoner, we would love to have you join us in raising funds and awareness for Nuru as we join with runners from around the world in the 39th Marine Corps Marathon October 26, 2014 in Washington DC. Interested? Email me directly and I will send you more details.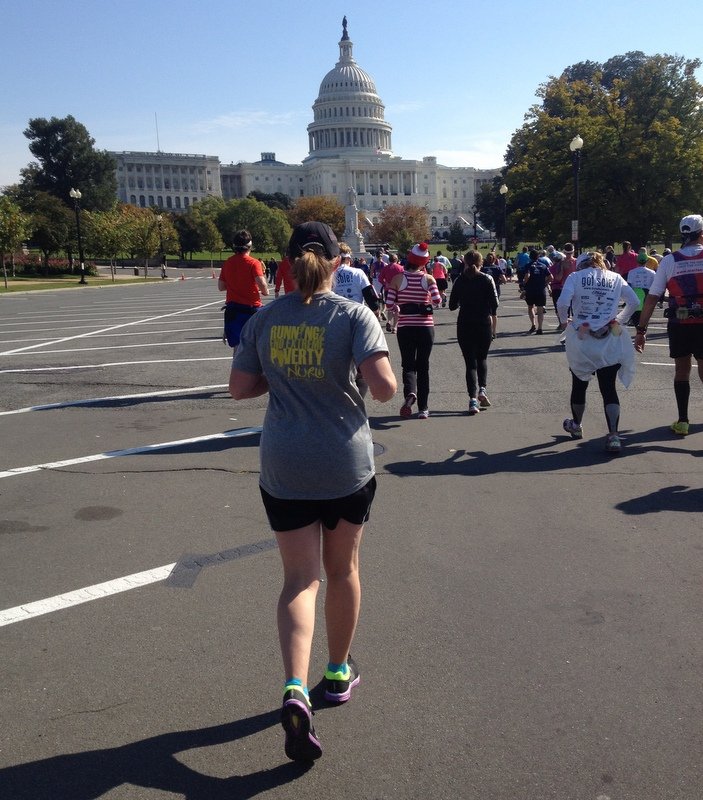 About Billy Williams
Strategic Partnerships Director — As passionate about ending extreme poverty as he is about his home state of West Virginia, Billy developed a hunger for listening to and telling good stories at a young age. He received a BA in Chemistry and English as well as an MA in English from West Virginia University as well as an Executive Certificate in Nonprofit Leadership from the John F. Kennedy School of Government at Harvard University. As Nuru's lead advocate and storyteller, Billy has been invited to share at events around the globe. If you are seated next to him on a plane, or trapped with him in an elevator, he'll be sure to invite you to join our efforts, too.
Read More Stories of Hope