Nuru Kenya Education Program Reflects and Looks to the Future
It is rainy season here in Kenya and as I listen to the drumming of the rain on the tin roof, I can't help but reflect on all the beautiful days and nights I have experienced in this community. Over the last three years, it has been a joy to see how much Nuru has grown and to be a part of that process. The education model and team have both evolved considerably during my time with Nuru. It has been inspiring to work with such incredible Kenyan staff members to develop and implement our model. Our outreach programs are now running smoothly. I have seen a clear change in our facilitator's capacity as well as with the responsiveness, capability and retention among our students. I trust that this year's impact results will show a clear positive trend.
I have come to Kenya to transition out of my role as the Education Senior Program Manager. Leaving Nuru was a tough decision but the Education team has excellent momentum right now and is on track to self-sufficiency. In my last few weeks with Nuru, Jimmy and I have secured a partnership with Harvest Learning Group to develop a learning goals map and a set of Standard 2 level progression goals that will serve as the framework for our curricula. My long term research volunteer, Jolene McCall, will be joining our team for 6 weeks to help refine our existing curriculum and to support our Training Manager in the development of learning resources. These steps will improve the quality of our programming and establish a strong, research-based framework for our curriculum. I am confident that these developments will boost the team's impact and will result in heightened positive change to Standard 2 literacy levels in this community.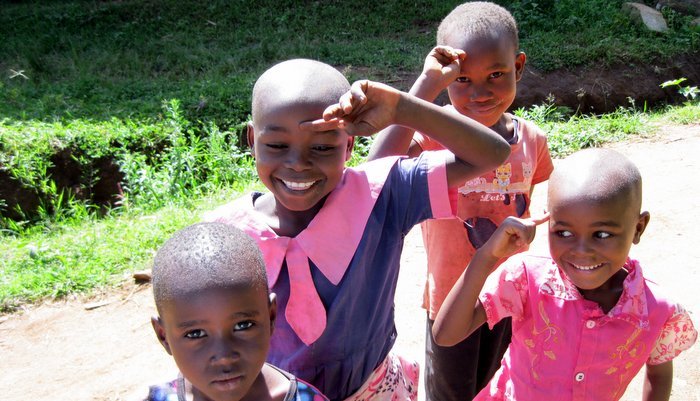 I have loved working with the growing and very talented Education team to tackle serious and complex challenges that have a real and fundamental impact on people's lives. I will miss each of my team members and look forward to following their work and tracking their impact. I thank them for their dedication, their determination, their selfless commitment to this community and their friendship. I thank each of you for your support. Please continue to follow Nuru and the Education team as they tackle this important work and endeavor to eliminate extreme poverty.
About Lindsey Kneuven
Read More Stories of Hope