Nuru Ethiopia Education Conducts First Teacher Training
After a very successful Training of Trainers (ToT) with woreda (district) education officials, school directors, cluster supervisors and language department heads in October, the Nuru Ethiopia Education team and these school officials conducted the first in a series of seven teacher training sessions on Friday, November 13th and Saturday November 14th.
The first part of the training introduced the Literacy Boost model, which we are partnering with Save the Children to implement. Another lesson was conducted on formative assessment so that teachers know about how to assess and track their students' reading skills. The final part of this first training was on letter knowledge, the first of the five core reading skills, where children begin to learn how to identify letter shapes and sounds.
One training session will be held each month during the academic year (except January, due to holidays) and will be focused on how to teach the five core reading skills and how to monitor student progress. The first training was a huge success. Nuru Ethiopia Education field specialists teamed up with the school administrators and woreda officials to train 83 teachers from the 10 schools Nuru Ethiopia is working with this year! The team was very impressed with how the school administrators and woreda officials took the lead on the trainings and used what they learned from the ToT session in October to pass along that knowledge to the teachers in their schools.
Below are pictures from the training (credit: Kevin Nascimento, Education Program Specialist).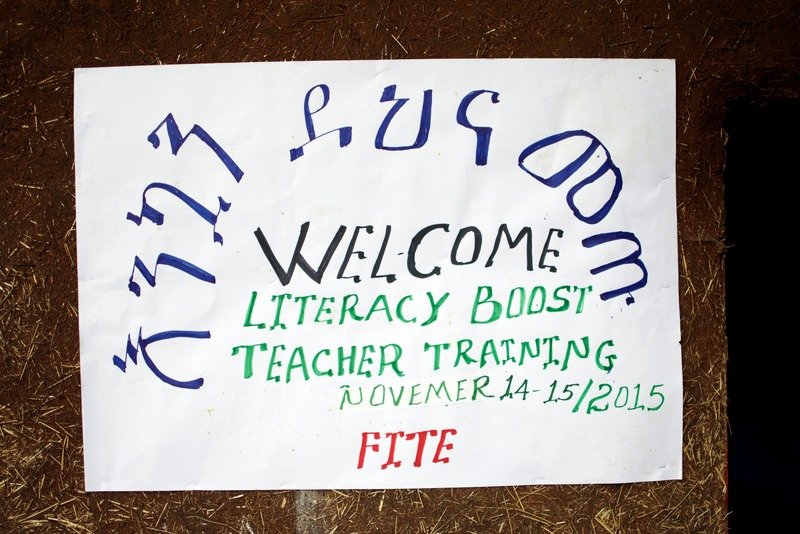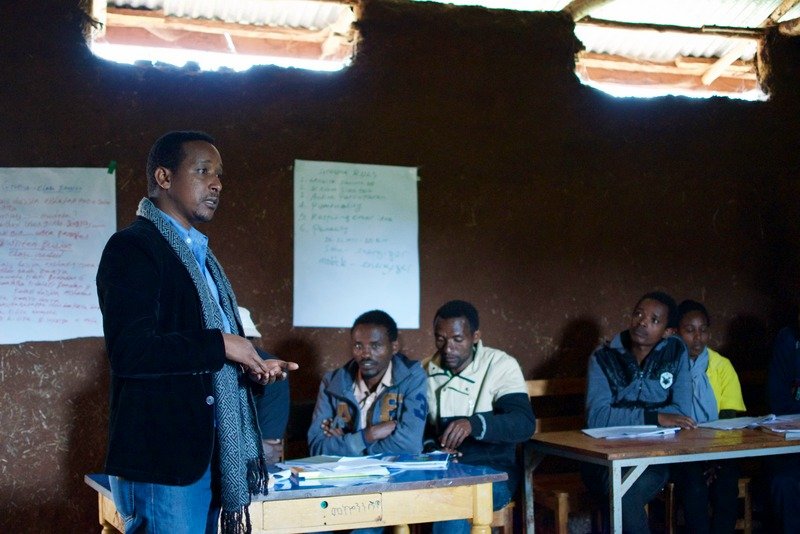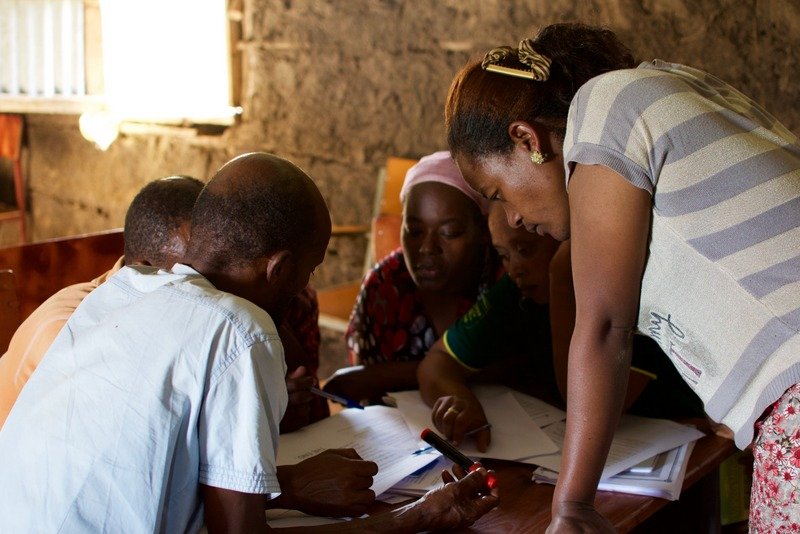 About Jimmy Leak
Education Program Strategic Advisor — Dr. Jimmy Leak has designed and managed early grades literacy programs in East Africa. While completing his Ph.D. in Education and Policy and Social Context at the University of California, Irvine, he was named a 2011-2012 Public Impact Fellow for his research on teachers and early grades student achievement.
Read More Stories of Hope