Nuru Education Thought Partners: Link Community Development
Feature photo: Nuru Ethiopia Education Staff and Link Community Development Staff together with officials from Kindo Koisha Woreda Education offices in Wolaiyta Zone.
As the Education Program Manager for Nuru International, I had the privilege to help design and build the Nuru Ethiopia Education Program. During the time we were building out our local staff team and kicking off the Program Planning Process, I had the chance to visit several organizations in Ethiopia who were conducting education-based interventions to learn about the best practices in Ethiopia's education sector.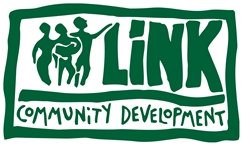 Of all of the conversations I had, the organization that impressed me the most was Link Community Development (LCD). They are located in Wolaiyta Sodo, about an hour and a half away from Nuru Ethiopia's main office in Zefine. I had a chance to meet with their Executive Director in Ethiopia, Laura Garforth, and was struck by the similarities in mission and approach between LCD and Nuru. Since then, Nuru's team has been invited to visit LCD's projects and able to learn from their experiences and glean best practices. Laura and her team at LCD have been tremendously helpful over the past few months and played an instrumental role in our program design and activity creation.
I had a chance to sit down with Laura and ask her a few questions about Link Community Development and why they were interested in sharing their knowledge and experiences with Nuru Ethiopia.
Could you share a little bit of your background and how you came to work with Link Community Development (LCD)?
I have worked for LCD for 17 years now. My post-grad academic background is development management. I have been involved in many different areas – fundraising, donor relationships, program strategy and design, M&E, HR and financial management. I actually came across LCD whilst a student at Cambridge University – they were originally a student society which started working on community projects in marginalized areas of South Africa during the apartheid regime. With the political change in SA, we made a decision to work with and through government structures rather than create parallel structure or islands of excellence. This idea of supporting government education policy and building local capacity in response to self-identified needs rang very true with my own philosophy of development partnerships.
How did Link Community Development get started in Ethiopia and what is the mission of the organization?
LCD first engaged with the Ethiopian Ministry of Education (MOE) in 2004 when delegates from MOE visited Masindi district in Uganda on a study tour, where we were operating a whole district basic education support project. They were interested in our approach to School Performance Review – an innovative approach to participatory school monitoring and planning in line with government policy and indicators – and in 2007 invited us to initiate a pilot project in SNNPRS. LCD's mission is to inspire sustainable innovations in education policy based on evidence-based grassroots experience of approaches which have the greatest positive impact on learner outcomes.
What are the main initiatives you have started in Ethiopia and what is your goal?
In Ethiopia, our work to-date has focused on economically marginalized girls and boys in rural areas of southern Ethiopia. LCD Ethiopia has been working in Wolaita Zone since 2007 on the Woreda School Improvement Project, Community Mobilisation for School Improvement, Life Skills and Literacy for Improved Girls' Learning' and most recently 'Language and Literacy'. The underlying approach is quantitative and qualitative measurement of various aspects of school performance, specifically quality of teaching, environment, management and leadership, community participation. Our specialism is data collection and analysis and design of capacity-building inputs in response to needs identified. Our current scope is 119 rural government elementary schools and 115,000 learners. Our goal is a poverty-free Ethiopia where every child attains the right to a quality basic education.
What makes Link Community Development unique in the way it delivers educational interventions?
Like Nuru, we always plan our interventions extremely carefully. Our overriding principle is 100% alignment to Ministry of Education policy. Our strength is our core model of school performance review as the foundation for school and district planning and improvement activities and for increased accountability of the system. We aim for depth not coverage in our target communities and woredas, with upscaling coming through the system rather than an expansion of NGO coverage. We invest in people rather than infrastructure and focus on capacity-building for inclusive teaching and learning. I feel our unique selling points are that we always work from the inside-out and develop genuine trusting partnerships; we also have a detailed grassroots focus yet design innovations with broad relevance and in-built dissemination. We are interested in South-South learning and facilitating sharing of best practice between ministries of education from different Sub-Saharan African contexts.
In the years you've been working in Wolaiyta, what impact have you seen in the schools and communities you work with?
We have seen enormous progress in terms of community support for and ownership of schools. Our development of ground-breaking structured platforms for community engagement in school performance monitoring and school improvement planning have led to high levels of participation in school decision-making and increased parental support for their children's education Attendance has increased and drop-out has decreased. Most importantly, learner outcomes have improved. There is a small but steady increase in core subject test results and Primary School Leaving exam results for learners at our project target schools. LCD is becoming recognized as one of the leading education NGOs in SNNPRS.
When you all first heard about Nuru, what appealed to you about the Nuru model and why did you want to share experiences and information with Nuru?
When I first met with Nuru staff, I was really impressed with the amount of investment – both time and resources – in program design and in recruiting the right team to deliver the intervention. So often projects are launched without really listening to the needs of the communities they will serve and to fit a timeframe dictated by donors. Nuru stuck me as an organization that is serious about taking a lead from the ideas and needs of their future stakeholders as well as from other operating agencies, and in really ensuring they employ the best people for the job in hand. I think LCD and Nuru have similar approaches to building local capacity and facilitating communities to find their own sustainable solutions for poverty alleviation and increased life opportunities.
What benefits of sharing best practices and experiences can you see for both Nuru and Link Community Development? 
I think intra- and inter-organizational learning is really important if we are serious about maximizing positive impact for the communities our agencies serve. We can always improve what we do, and by openly sharing experiences – challenges as well as best practices – we can engage in honest reflection to improve the future benefits of our work. There are practical aspects such as sharing data sets and evaluation reports (which can share light on our respective programs), engaging directly in each other's program activities as invited guests, as well as the softer elements of mutual support and advice in the interests of better efficiency and effectiveness for both Nuru and LCD.
Once again, we would like to thank Laura and the entire team at Link Community Development for their support and openness to share information, materials and practices with Nuru. They are an important thought partner, and their work in Wolaiyta Zone has been recognized at the national level in Ethiopia. We appreciate them being a thought partner of Nuru and look forward to continuing to collaborate more in the future to help children in Ethiopia and beyond.
About Jimmy Leak
Education Program Strategic Advisor — Dr. Jimmy Leak has designed and managed early grades literacy programs in East Africa. While completing his Ph.D. in Education and Policy and Social Context at the University of California, Irvine, he was named a 2011-2012 Public Impact Fellow for his research on teachers and early grades student achievement.
Read More Stories of Hope