Overcoming Drought, Nuru Ethiopia Cooperative Farmers Launch 2016 Planting Season
After a tough year of drought in 2015, Nuru Ethiopia Agriculture, in partnership with farmer-owned, farmer-run cooperatives, is offering a comprehensive loan package of maize and haricot beans inputs, extension services, training and market linkages to more than 2,000 farmers.
Nuru supports its cooperatives by constructing small granaries to store seed and fertilizer inputs and later harvested grain to sell. For the 2016 planting season, Nuru newly launched programming in Kucha district. Nuru recently constructed a new granary for the Dana sub-district cooperative (below).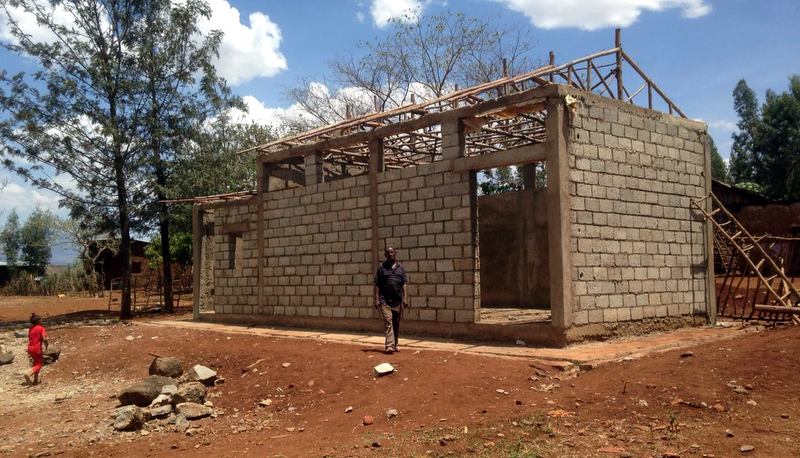 Nuru donates an initial tranche of farm inputs to the cooperatives, which becomes seed capital that they then lend out to their farmers. When farmers repay, the cooperative funds are replenished, forming the basis for a revolving fund to finance farm production. Nuru field officers train farmers on good agronomic practices to increase their yields of maize and haricot beans. The increased yields allow farmer households to have greater food security for their household and surplus grain to sell for profit.
After harvest, cooperatives buy farmer grain at a fair price, aggregate it and sell in bulk at a profit. Even with the 2015 drought, farmers received a higher price for their harvest from their cooperatives compared with local markets. The profits are returned to the cooperatives and ultimately to the farmer members.
By treating its cooperatives as businesses, Nuru is able to sustain and grow the capital it invests. The extra income stays within the hands of the cooperatives and the members who own them. We look forward to sharing updates from our farmers on the 2016 harvest.
About Alemseged Lukas
Agriculture Field Manager—Alemseged is a graduate of Gondar University and completed a double major in Applied Geography and Environmental Science. Prior to joining Nuru Ethiopia, he worked for the Boreda Woreda agriculture office as an expert and head of office leading a crop production project, managing a watershed project, and advised farmers on animal husbandry. Alemseged decided to join Nuru because he has witnessed the impacts of hunger and extreme poverty and realizes the farmers have the capacity to address their food security problems.
Read More Stories of Hope