Nuru Nigeria Successfully Distributes Crop Packages During Challenging Season
The first half of 2020 has been a fantastic series of tangible outcomes for the Nuru Nigeria team. The results are the product of many months of effort in training, testing, procuring and interacting with our farmers and their associations in northern Adamawa State.  From permagardens for household nutrition to better monetary security and transparency through mobile money (TINGG), then providing better crop storage solutions through PICS bags and seeing that all begin to produce the outflow of community buy-in as the PICS bag loan repayment achieved 100% of our farmer associations repaying on time.  This then triggered a successful recruitment of male household members into their own series of farmer associations.  All of that recently culminated in our largest undertaking to date–input distribution with seeds, potash, fertilizer, inoculants etc. to all of our participating farmer associations.  
Crop package distribution is a vital and exciting part of programming. This is the fulfillment of months of training, preparation, and expectation, and it is brimming with potential for the future. In May, 541 Nuru Nigeria farmers across more than 50 farmer associations in four different villages received their crop packages (inoculants to safeguard seeds, seeds, potash for soil acidity in soybeans, fertilizer, germicides, PICS bags). The timing of the distribution of these crop packages demanded a new level of operations in our work: a mix of survival, adaptation, co-creation and resilience.  
Aishatu is a farmer with over a decade of farming experience. For over a decade of cultivating cash crops (groundnut), Aishatu, a mother of 9, has been using saved seeds (uncertified) and seeds bought from the local market to plant. She has been using urea fertilizer to increase nitrogen nutrients in the soil for more yield but with the ban on the use of urea fertilizer by the Government of Nigeria, Aishatu has had difficulty in accessing an alternative to urea fertilizer, which has affected yields from her farm. She expressed excitement with the crop package distributed by Nuru Nigeria for the 2020 cropping season. In particular, the certified and improved groundnut seeds will yield better than the local varieties she and her household have cultivated for the past decade. The inoculant–a bio-fertilizer that increases nitrogen nutrient in the soil by promoting nodulation–is a perfect alternative to the urea fertilizer which has been banned, is not readily available and is more costly than the inoculants. Aishatu is optimistic and hopeful that her household will have a bumper harvest from their groundnut farm. 
Before a single seed sprouted in Nigeria, extensive planning, training, and activities took place through countless hours of interaction, hands-on engagement and dialog. Prior exercises in permagarden use, installment of mobile money technology, and issuance of crop storage systems with loan repayment exercises set the quality and pace of the Nuru Nigeria program. Despite that array of engagement, new hurdles presented themselves. COVID-19 joined in the challenges with the ongoing stressors of no power, deteriorating infrastructure and limited access to villages due to roads and insurgent activity.  With no power available, generators had to be deployed and screens had to be large enough to support  social distancing restrictions. Local staff participated in dozens of journeys to villages to engage with stakeholders, eliminate confusing rumors about the seed packages, and provide proper context for the upcoming distribution. Decisions and adjustments had to be made quickly and communicated effectively in order to conduct training remotely and responsively to our field teams.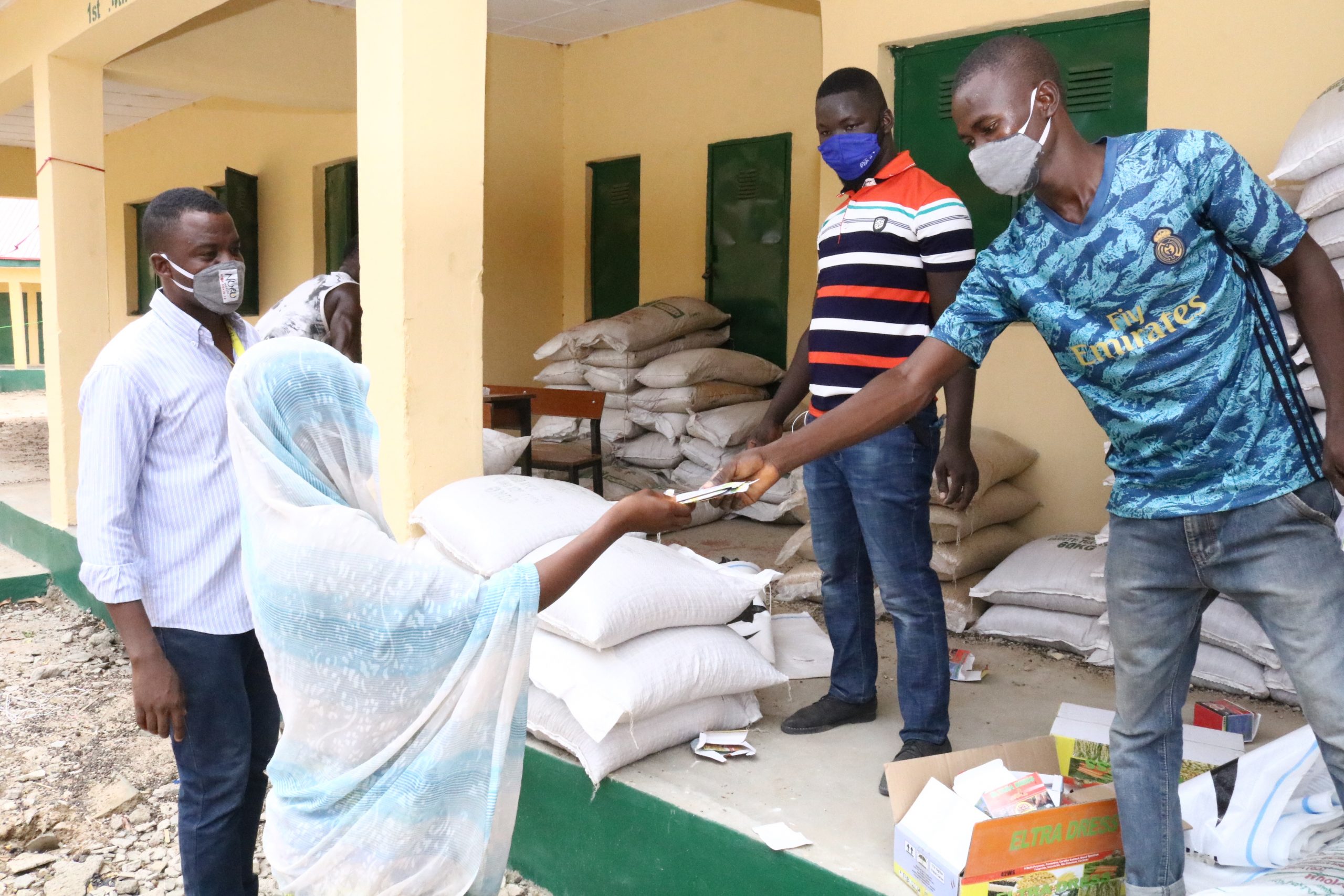 The multi-phased, multi-location distribution of these crop packages brought with it several other challenges: continued COVID-19 restrictions within communities, limited access to vendors due to state border closures, a local team rapidly adapting to a rapidly scaling scope of operations, an expatriate team returned to their home countries, and rising levels of insurgency. Nuru Nigeria undertook each challenge and faced the ever-changing circumstances with both flexibility and a thorough program of contingency planning.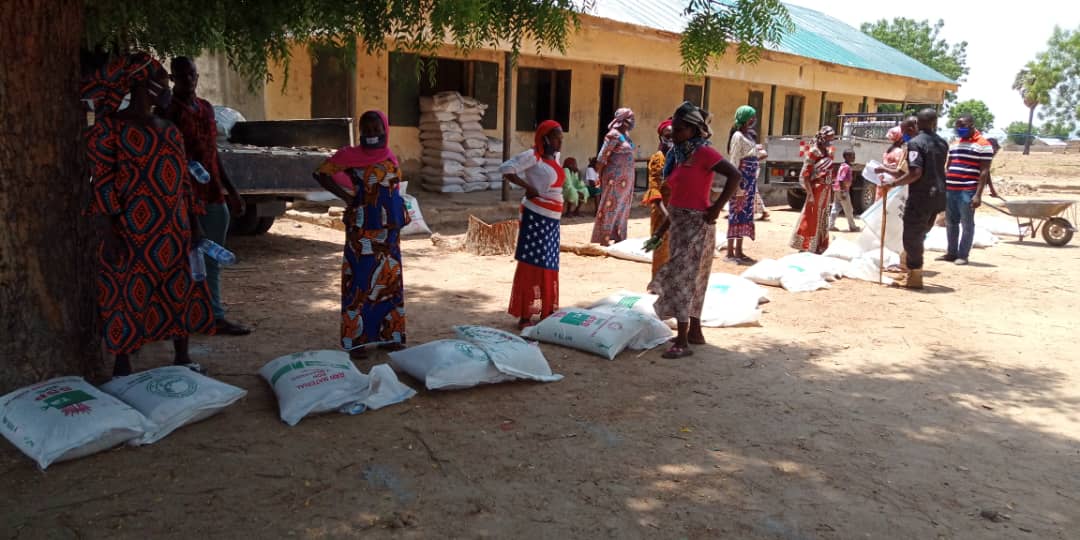 This successful distribution acts as a springboard to many future activities for Nuru Nigeria specifically linking the farmers to the market, growing the associations into functional organizations, and increasing our footprint into new wards and Local Government Areas (LGAs) in Adamawa and Borno.
About Scott
Team Leader, Nigeria — Scott is an entrepreneur and executive leader with experience in security, healthcare and finance, beginning his career as a US Army officer, and continuing through roles as a US State Department contractor, and principle owner in multiple startup companies. Scott has been engaged in work on the African continent since the early 1990's, focused on ways to increase the impact of various development and security initiatives. He brings that wealth of experience to his work at Nuru, serving vulnerable and marginalized farming communities in northeast Nigeria. Scott graduated with a BA in History from The Citadel and an MA in Diplomacy from Norwich University. Scott and his wife Kristy reside in South Carolina, and have three children and one grandchild.
Read More Stories of Hope