Nuru Kenya Agriculture Long Rains Season Planting in Photos: May 2014
After several months of good rain, Nuru Kenya is happy to share these photos of Nuru farmers' crop progress. The Agriculture team and Nuru farmers are excited as they anticipate good harvests from this first year of planting diversified crop packages.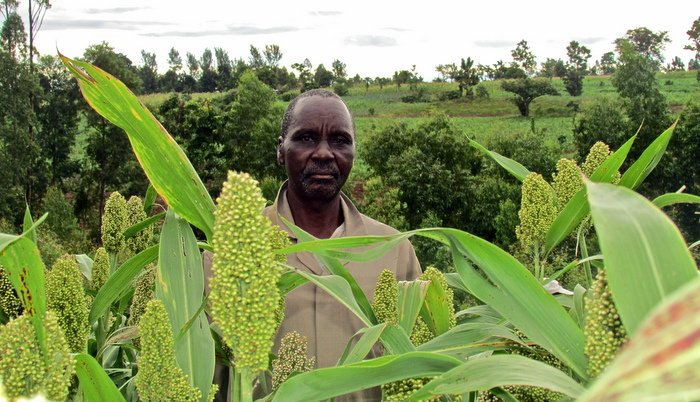 A farmer stands among his sorghum field, which will be ready to harvest in a few weeks.  He is eager to harvest, as the improved seed he received in his Nuru Agriculture loan looks to produce a good yield and has matured much faster than the variety he used to grow.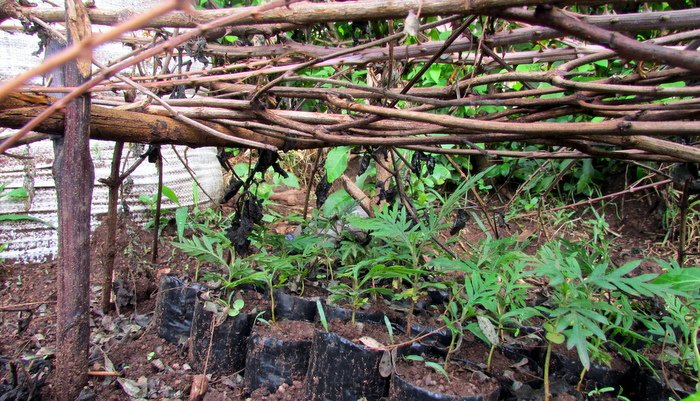 These Grevillea Robusta tree seedlings have been transplanted from their germination bags. The seedlings will be planted out to the field at the onset of the next rainy season.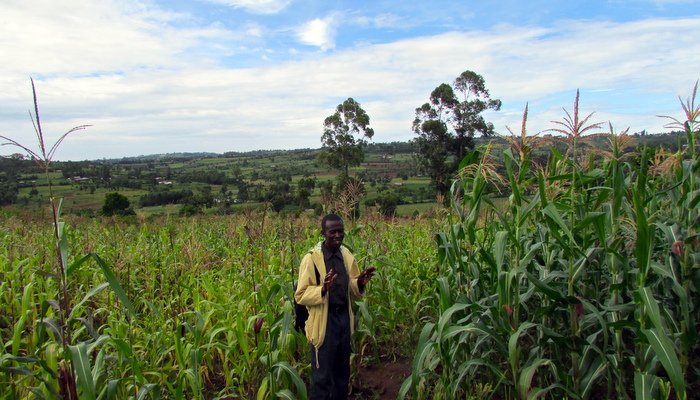 A Nuru Field Manager stands between a non-Nuru (left) and Nuru (right) maize field explaining the difference between in the two fields. Nuru uses quality inputs and training on agronomic best practices to improve yields.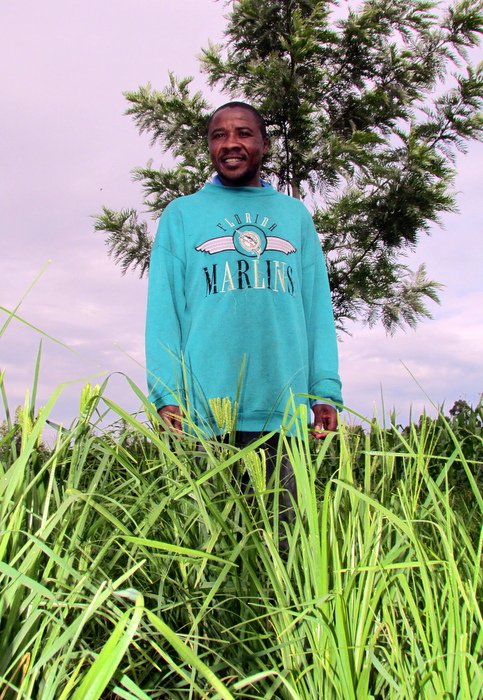 Standing in his millet field, this farmer said he expects the biggest millet harvest to date due to the new planting method he learned from his Nuru Field Officer.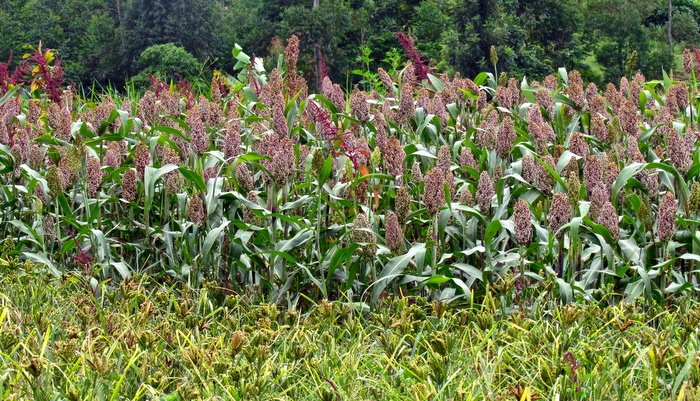 A Nuru sorghum field (background) and millet field (foreground) are almost ready for harvesting. The new crops have performed well during their first year of introduction to Nuru farmers
About Amy Sherwood
Team Leader, Nuru Ethiopia — Originally from Nebraska, Amy has spent much of the last few years researching and working in East Africa. After studying biology at Doane College, Amy pursued an MA in International Studies and Environment and Natural Resources from the University of Wyoming. As a graduate student, Amy studied community adaptive capacity to climate change by examining the drought-coping mechanisms used by small-scale farmers in rural Kenya. Prior to joining Nuru, she worked for the Jane Goodall Institute–Tanzania as a project and volunteer coordinator for the Roots & Shoots program in Dar es Salaam. Amy has also worked for the University of Wyoming and the University of Nebraska as a research assistant, the Wyoming Conservation Corps, and in small-scale organic agriculture.
Read More Stories of Hope