Nuru Kenya Agriculture Long Rains Season Harvest in Photos: August 2014
The harvest season has arrived in Kuria West.  As farmers across the district work hard to bring their crops in from the field, Nuru is happy to share these photos of the abundant maize harvest.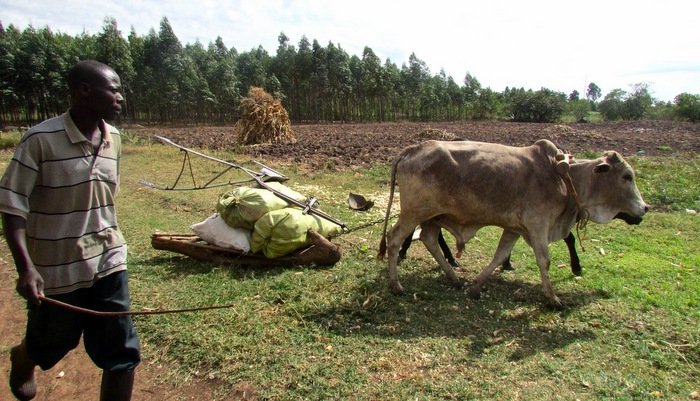 A Nuru farmer uses oxen to carry maize from his farm to his house. Once the maize arrives at home the farmer will start the process of removing the grains from the cob, known as shelling.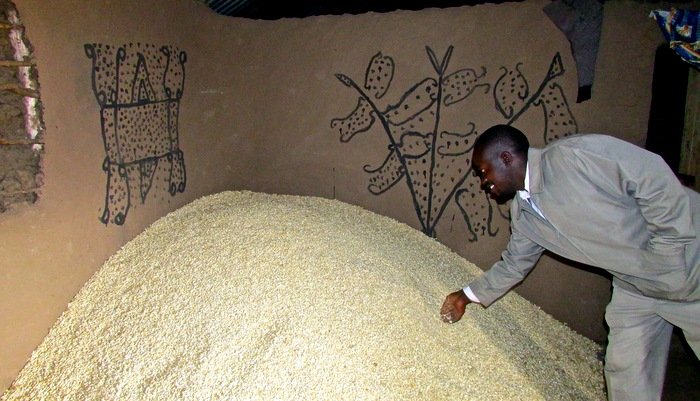 Agriculture Program Manager, Tom Nyongesa, inspects some freshly shelled maize inside a Nuru farmer's home.  It is important that farmers shell maize correctly as it will make the grains last longer in storage.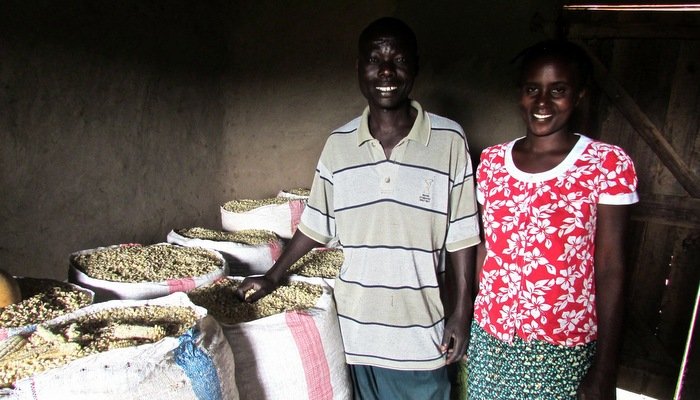 After each taking an agriculture loan this season, this Nuru family said they will have plenty of maize to use as food. They also plan to sell some bags to make household improvements.
This Nuru family plans to put some of their harvest toward paying for school fees. A soon as they finish shelling the maize it will be ready for sale.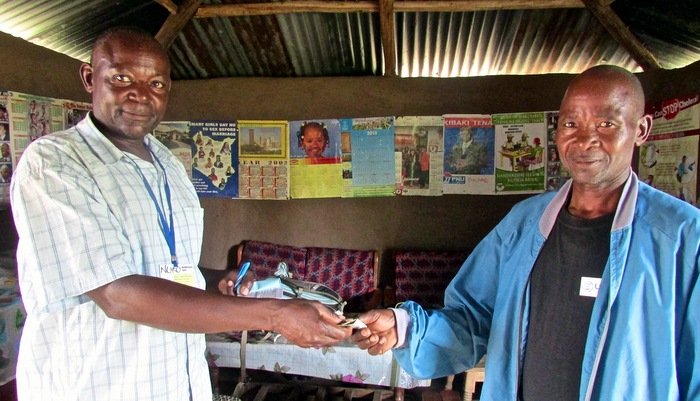 A Nuru Field Officer (left) receives a loan repayment from a Nuru farmer (right). The harvest season is a time of celebration but also hard work as Nuru Field Officers work hard to finish collecting their loans during this time.
About Amy Sherwood
Team Leader, Nuru Ethiopia — Originally from Nebraska, Amy has spent much of the last few years researching and working in East Africa. After studying biology at Doane College, Amy pursued an MA in International Studies and Environment and Natural Resources from the University of Wyoming. As a graduate student, Amy studied community adaptive capacity to climate change by examining the drought-coping mechanisms used by small-scale farmers in rural Kenya. Prior to joining Nuru, she worked for the Jane Goodall Institute–Tanzania as a project and volunteer coordinator for the Roots & Shoots program in Dar es Salaam. Amy has also worked for the University of Wyoming and the University of Nebraska as a research assistant, the Wyoming Conservation Corps, and in small-scale organic agriculture.
Read More Stories of Hope