Nuru Kenya Agriculture Long Rains Season Planting in Photos: April 2014
The Nuru Kenya Agriculture Team is excited to share the beginnings of the 2014 long rains growing season through photographs. As these farmers continue to diligently work on their shambas (farms), we will share their progress. So, check back soon!  
A farmer group works together planting maize following receiving planting training from their Nuru field officer. By working together, farmer groups ensure they have enough labor for all the various field activities needed for a good harvest.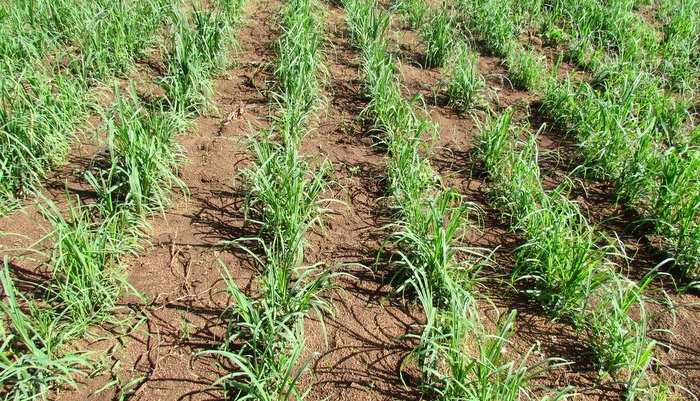 Finger millet has germinated really well in its inaugural season as a Nuru crop. This finger millet field is now ready for thinning and gapping. Thinning and gapping is when farmers take plants from areas with high plant populations and transplant them to gaps where the millet failed to germinate.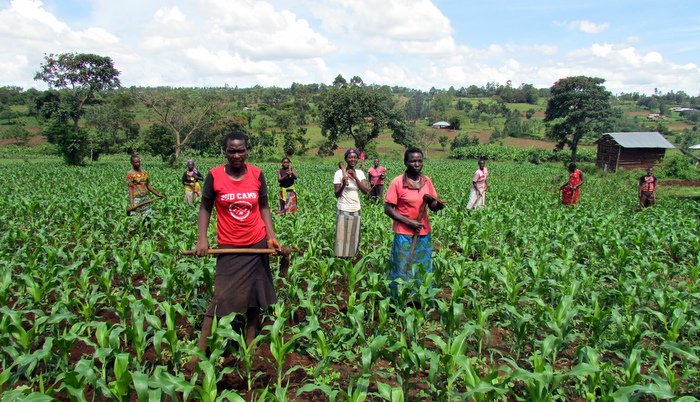 A Nuru farmer group takes a break while weeding one member's maize fields. Nuru farmers weed their maize twice in a season to optimize their yields.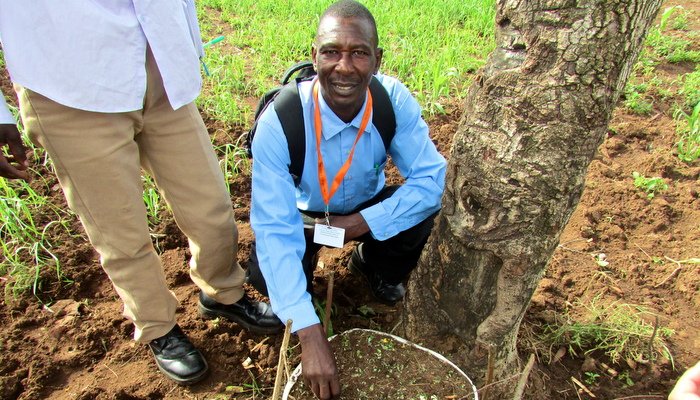 Grevillea tree seedlings are inspected by a Nuru Field Officer. Nuru has introduced a tree-planting program to its farmers for the first time this year. Farmers are planting the tree seeds now so they are ready for transplanting to the field during the short rains season this fall.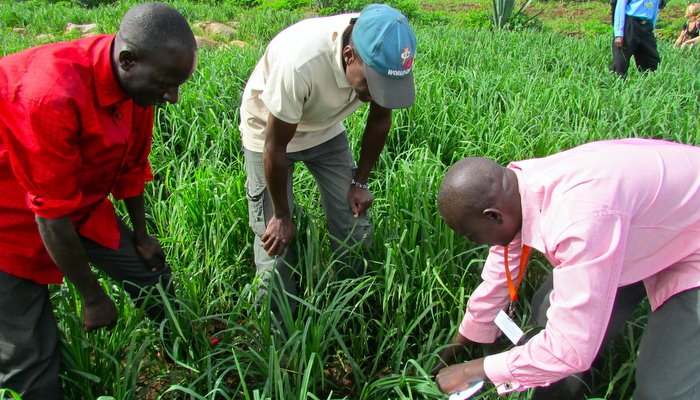 Nuru farmers receive instruction on top-dressing millet from a Nuru Field Director. Nuru delivers farmers a complete training series – all the way from ground preparation to harvest techniques– for every crop included in the loan.
About Amy Sherwood
Team Leader, Nuru Ethiopia — Originally from Nebraska, Amy has spent much of the last few years researching and working in East Africa. After studying biology at Doane College, Amy pursued an MA in International Studies and Environment and Natural Resources from the University of Wyoming. As a graduate student, Amy studied community adaptive capacity to climate change by examining the drought-coping mechanisms used by small-scale farmers in rural Kenya. Prior to joining Nuru, she worked for the Jane Goodall Institute–Tanzania as a project and volunteer coordinator for the Roots & Shoots program in Dar es Salaam. Amy has also worked for the University of Wyoming and the University of Nebraska as a research assistant, the Wyoming Conservation Corps, and in small-scale organic agriculture.
Read More Stories of Hope