Nuru International Takes Part in the Mulago Foundation Agriculture Summit
From June 18th to 20th a group of organizations convened for the Mulago Foundation Agriculture Summit. Representation included COMACO, Farm Shop, Innovations for Poverty Action, Juhudi Kilimo, KickStart, KOMAZA, Mountain Hazelnuts, Mulago Foundation, MyAgro, Nuru International, One Acre Fund, Proximity Design, Rainer Arnhold Fellows, Root Capital, Sanergy, Working Villages International, Praekelt Foundation, FarmForce, Center for Effective Global Action, Consultative Group on International Agricultural Research, Vital Signs and Bubayi Products.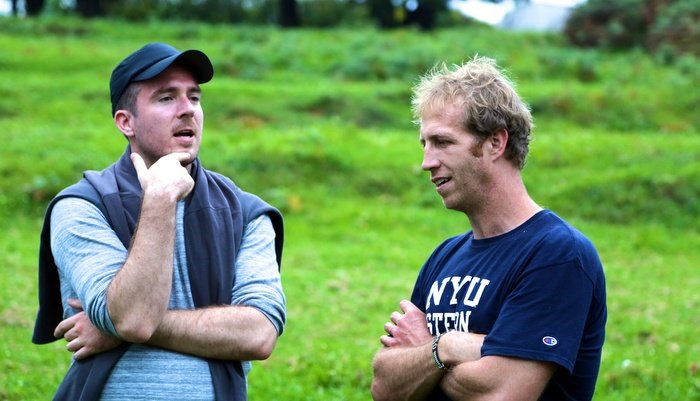 Far removed from busy office and field environments that these social entrepreneurs and leaders are used to, the remote Castle Forest Lodge near Mount Kenya afforded plenty of time and space for collaboration among the participants.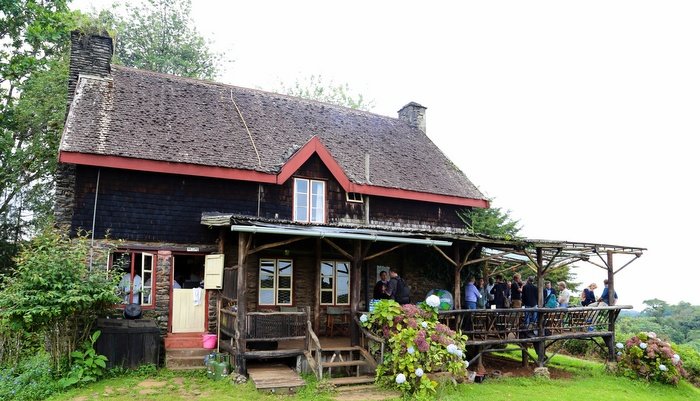 Through informal and group discussions, we learned from and shared with one another. The development of leadership and management capacity, technology innovations applied to smallholder agriculture, and best agronomic practices emerged as themes.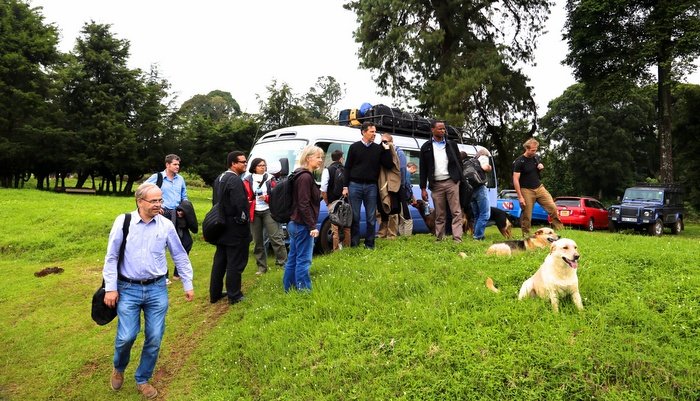 Jake Harriman (Nuru International, right) and Tevis Howard (KOMAZA, left) are pictured here discussing challenges of working with smallholders in Kenya. One on one conversations like these resulted in strengthened partnerships and action items for us to develop further.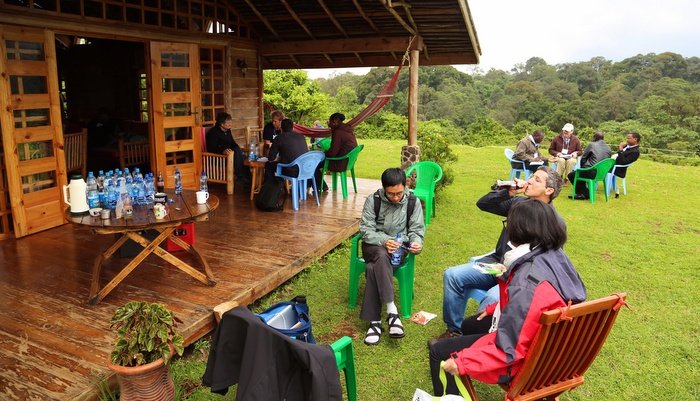 During small group conversations, we shared our approaches to achieving impact at scale, and brainstormed how to best achieve outcomes related to behavior change.
We want to offer a special thanks to the Mulago Foundation and to all the organizations in attendance!
About Matt Lineal
Chief Program Officer — Matt received his BA in Government and Spanish from Lawrence University and a MS in Forest Sciences from Colorado State University, and began his international service career in rural Honduras, first as a Peace Corps Volunteer and later with The Nature Conservancy. Over several years punctuated by severe challenges for Hondurans, his experiences were eye opening as to how people navigate the complexities of rural life. Matt was drawn to Nuru International in 2011 with the resolve to take on tough challenges and has been humbled and amazed to be part of the transformational impact of local leaders. As Nuru's Chief Program Officer, Matt continues to promote the agency of rural communities as the foundation of meaningful positive change.
Read More Stories of Hope