Nuru Ethiopia hosts first ever Cooperative Leader Summit in Arba Minch
Nuru Ethiopia's Cooperative and Agriculture Programs joined forces to host the first ever Cooperative Leader Summit in Arba Minch. Forty-five cooperative leaders from nine cooperatives gathered for the three-day summit. Topics for the summit included cooperative management, processes, market linkages, bookkeeping and financial record keeping. The summit concluded with an experience-sharing visit to the Ocholo Lante Tenker Farmers' Fruits and Vegetables Marketing Primary Cooperative in Lante, Gamo Gofa, Ethiopia.
In Ethiopia, Nuru partners with local Grain Marketing Cooperatives to provide seed capital, best practices training and mentorship. Nuru's Agriculture Program focuses on providing the seed capital and best agronomic best practices, while the newly formed Cooperative Team focuses on mentorship and local leadership development. Nuru's aim is to develop the local cooperative leaders empowering them to build sustainable cooperatives through which members access improved inputs and best practices. These two teams, working together, is how Nuru Ethiopia will eliminate hunger and improve livelihoods.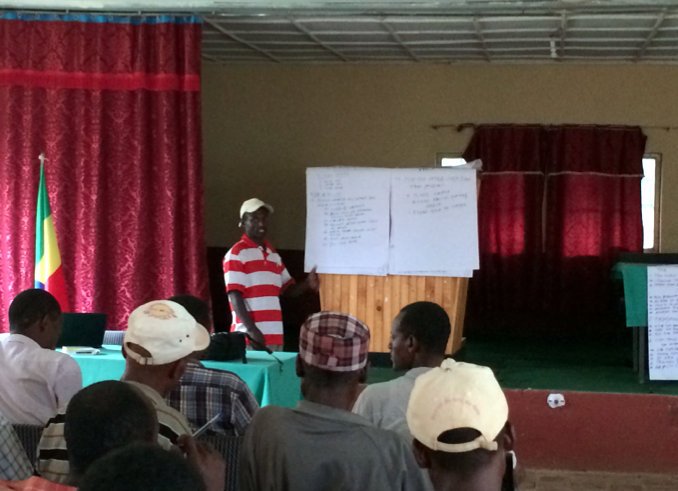 The second day, although focused on the technical topic of financial records and bookkeeping, proved to be a day of great growth. Not only did the leaders learn many important processes to building sustainable cooperative; they built support networks. The camaraderie developed among leaders through learning together and from one another resulted in the nine cooperative Chairmen establishing a monthly meeting to discuss cooperative issues and provide support and encouragement to one another.
To end the summit, the leaders visited the Ocholo Lante Fruit and Vegetable Marketing Primary Cooperative (Lante Cooperative). The Lante Cooperative leaders shared their experiences founding and building a cooperative with a 1.2 million Birr ($60,000 USD) profit in only seven years. The main takeaways from the experience-sharing trip were:
Understand you are fortunate to have Nuru's support, but learn to stand on your own too.
It will not be easy. Challenges will arise but if you have enough motivation, you can persevere.
It can be done.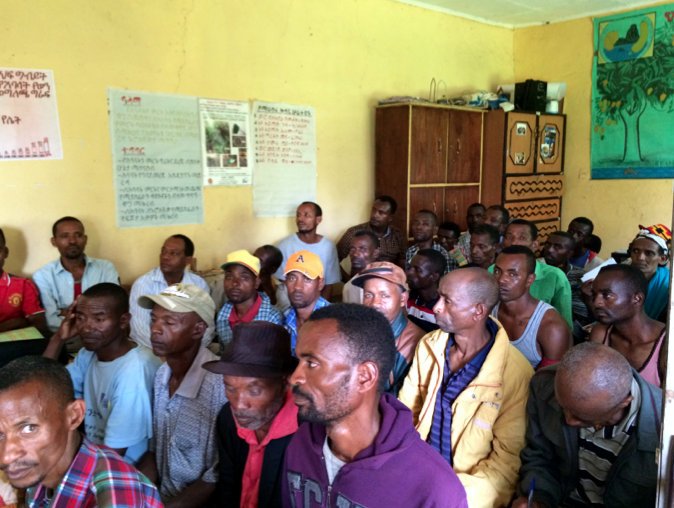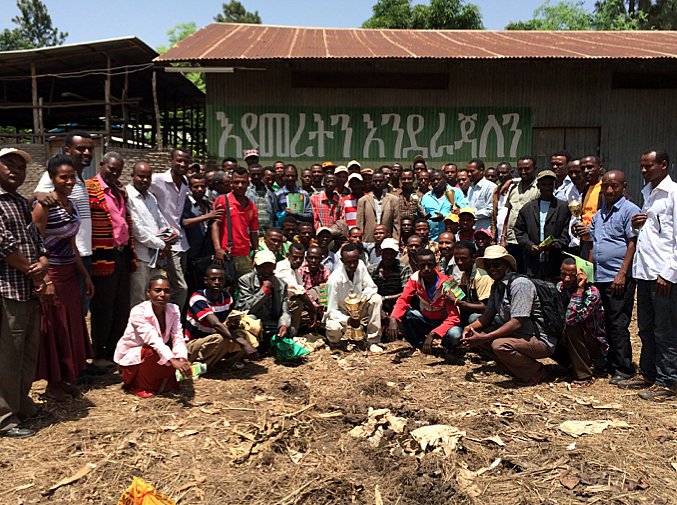 About Mackenzie Knowling
Mackenzie comes to Nuru after completing her Master's in Public Policy at the University of Michigan. Prior to her graduate studies she served as Peace Corps volunteer in Guatemala ('07-'09), where she taught basic business practices to over 800 coffee farmers, leading to the formation of a grown-owned coffee cooperative. As an undergraduate at Lake Forest College, Mackenzie first explored poverty and development as a research assistant and later through her own thesis research, which focused on the socio-economic impacts of the maquiladoras and NAFTA on the US-Mexican border. When she's not curled up with a good book, Mackenzie enjoys antiquing, hiking and cheering on her Michigan Wolverines, Go Blue!
Read More Stories of Hope