Nuru Ethiopia Agriculture Program Post-Harvest in Photos: December 2014
Nuru Ethiopia's Agricultural Team has been hard at work providing post-harvest handling trainings and building relationships with potential buyers for the maize harvest. Building the capacity of the cooperatives is an important step on the path to sustainability and the Nuru Ethiopia Agriculture staff have ensured cooperative leaders involvement in each step of the post-harvest and market linkage steps.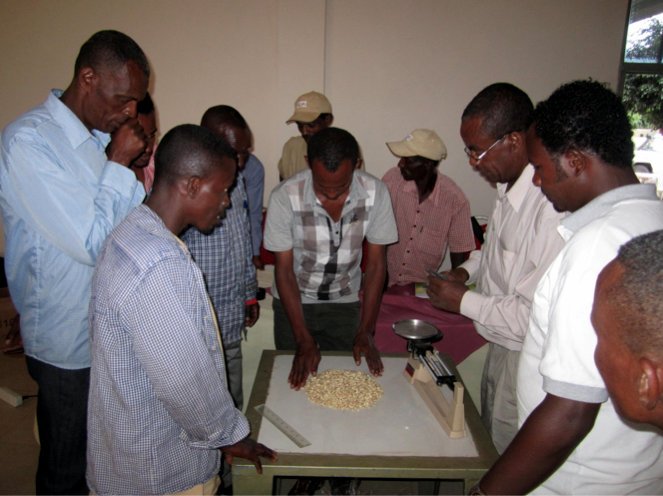 At a recent training in Arba Minch, cooperative leaders and agricultural field officers learned about best post-harvest handling practices, the importance of market linkages, cooperative gender dynamics and quality testing. During this training, cooperative leaders discussed the post-harvest challenges they face and worked to address these challenges. They also had the opportunity to practice the quality control testing skills they learned.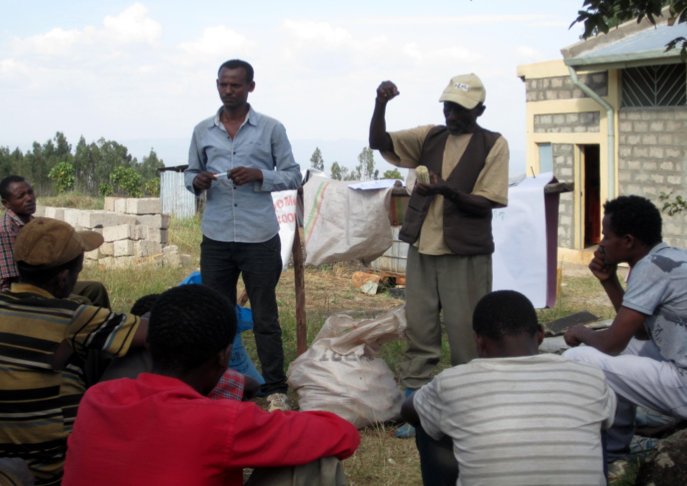 After attending the training in Arba Minch the agriculture field officers along with the cooperatives leaders who attended trained the cooperative group leaders, who, in turn, are expected to train the members of their individual groups. Above, Tariku Wubete, an Agriculture Program Field Officer, along with the Meteka Mele cooperative chairman, train the cooperative group leaders on best post-harvest handling practices.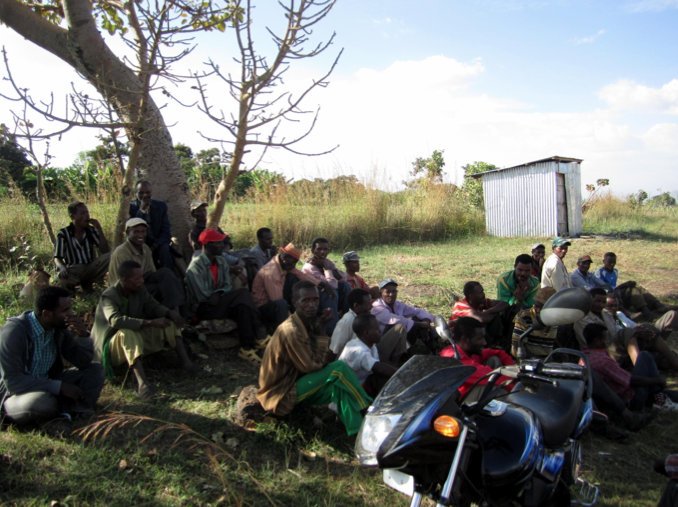 The Meteka Mele group leaders attending the post-harvest handling training given by the cooperative chairman and Tariku.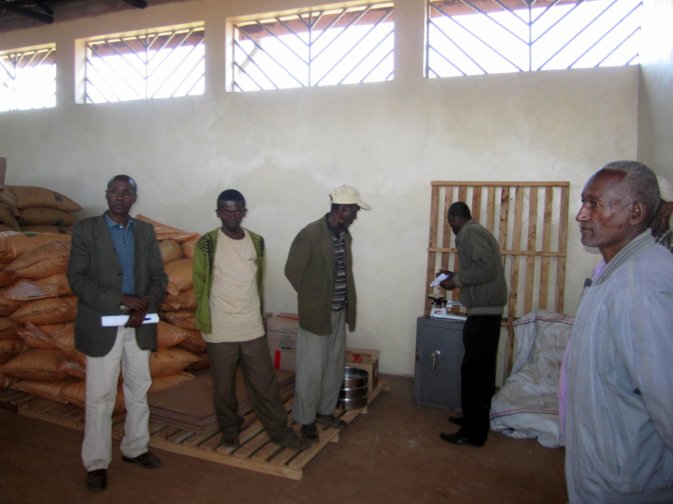 Creating a market linkage for Nuru farmers was a top priority of the Nuru Ethiopia Agriculture Team. Working hard throughout October and November to establish relationships with different Grain Marketing Unions, representatives from two Unions visited Boreda and met with cooperative leaders to discuss possible market linkages. Ultimately the cooperative leaders signed contracts with the Woylita Demoto Grain Marketing Union.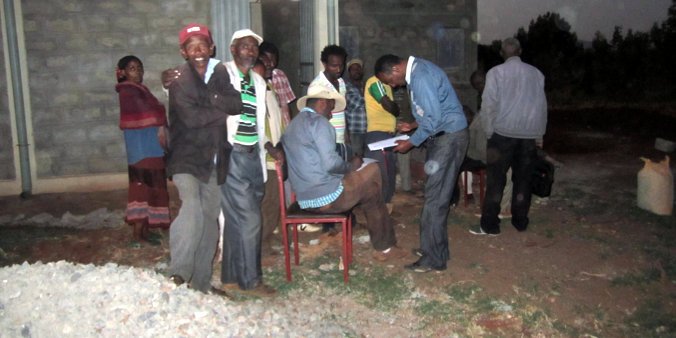 After three hours of negotiating, the cooperatives signed contracts by flashlight at the Dubano Bulo VAC. The cooperative leaders negotiated hard for the highest price for their members. The price that was agreed upon is higher than local market prices and will allow for the cooperatives to take a commission in order to build up their reserves for future activities.
Congratulations to all!
About Mackenzie Knowling
Mackenzie comes to Nuru after completing her Master's in Public Policy at the University of Michigan. Prior to her graduate studies she served as Peace Corps volunteer in Guatemala ('07-'09), where she taught basic business practices to over 800 coffee farmers, leading to the formation of a grown-owned coffee cooperative. As an undergraduate at Lake Forest College, Mackenzie first explored poverty and development as a research assistant and later through her own thesis research, which focused on the socio-economic impacts of the maquiladoras and NAFTA on the US-Mexican border. When she's not curled up with a good book, Mackenzie enjoys antiquing, hiking and cheering on her Michigan Wolverines, Go Blue!
Read More Stories of Hope