Nuru Ethiopia Agriculture Harvest Season in Photos: September 2014
The harvest season has arrived in Boreda Ethiopia.  As farmers across the wereda work hard to bring their crops in from the field, Nuru is happy to share these photos of the abundant harvest.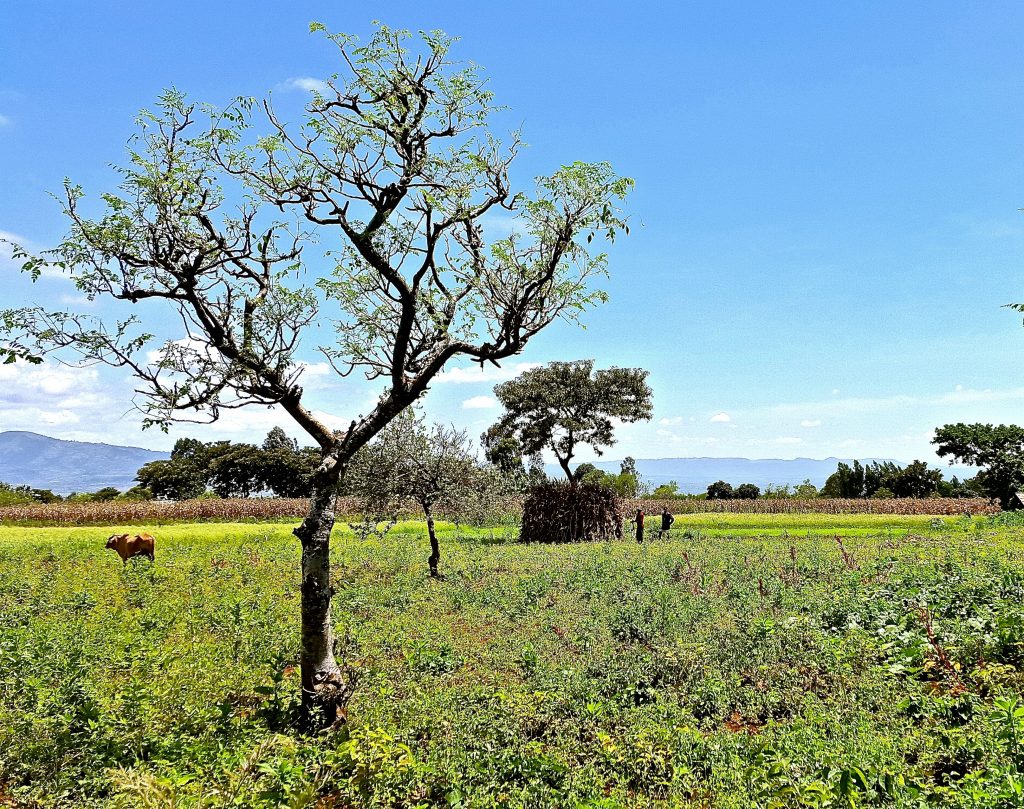 Nuru farmers in Hambisa kebele stacking their maize on their plot after a great harvest. The maize will dry in the field and then be transported to their homes for shelling.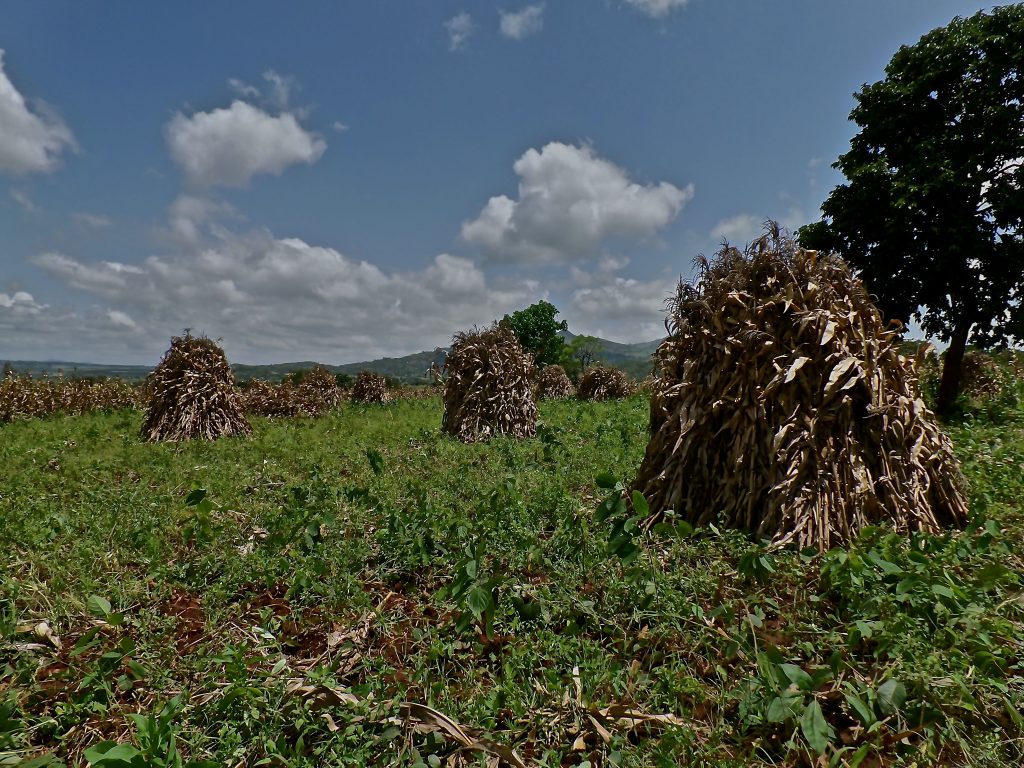 Nuru farmers in the communities we are working with are already reporting record harvests for maize. According to the farmer who cultivated this plot, he will get three times as much maize this year than 2013.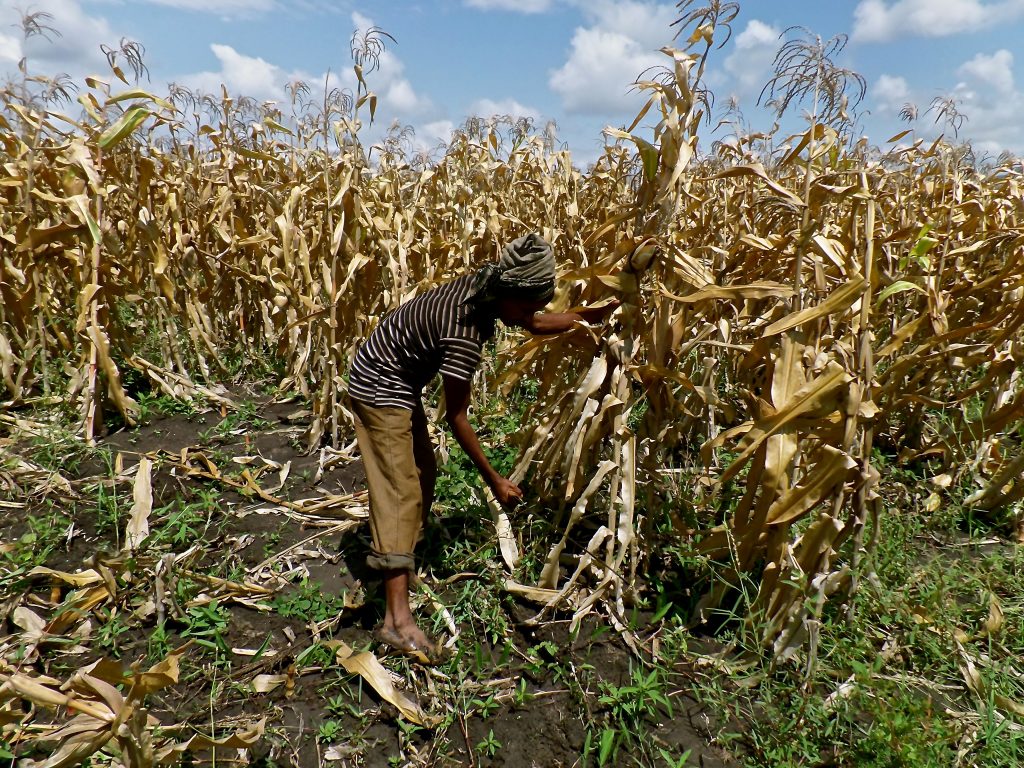 This farmer in Hambisa kebele is currently harvesting a half hectare of maize that was earlier intercropped with beans. "It is amazing to see all this maize on my plot," he commented. "Because I harvested beans two months ago I am feeling strong enough to harvest my plot and help my group members harvest theirs. This is the first time I am entering the harvest season with so much confidence and strength."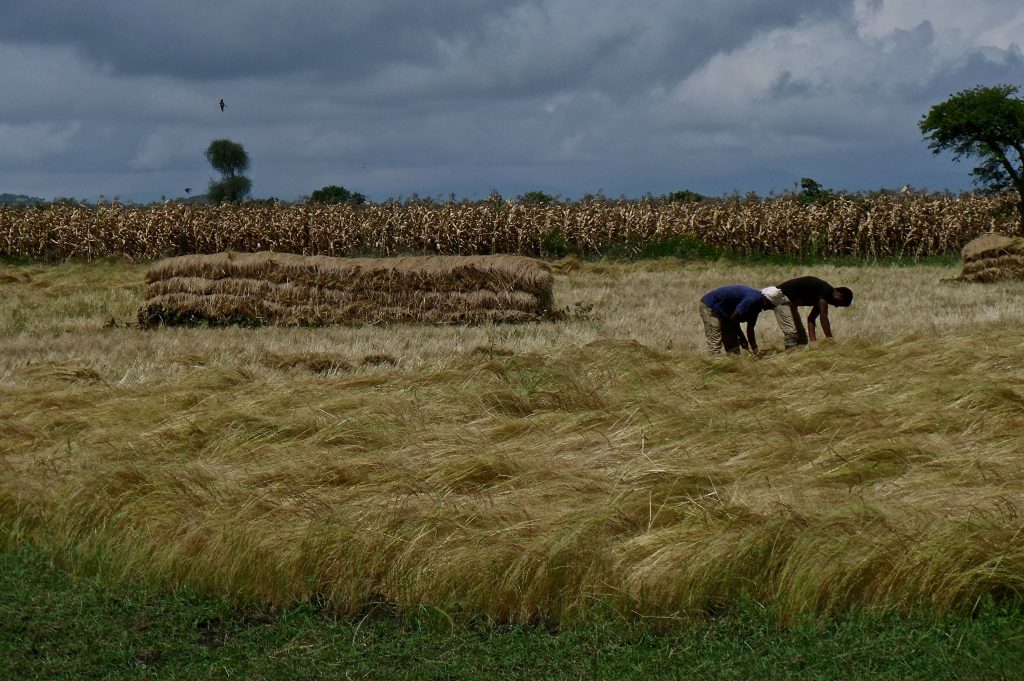 These farmers in Zefine Menuka are harvesting teff. Next year, the Nuru Ethiopia Agriculture Program will expand its crop package to include teff. Teff is the national crop of Ethiopia and is eaten and sold by all the lowland farmers in Nuru Ethiopia's intervention communities.
Alemseged Lukas, the Agriculture Program Manager, talks about the improved variety of taro that we planted at our demonstration site in Metaka Mele. In Metaka Mele, the only community that we introduced the new variety of taro to, farmers can begin harvesting taro as soon as they need it. Taro can stay in the ground for months and be harvested on an as-needed basis.
Nigussie talks to a farmer about her method of saving bean seed for next year. Most Nuru farmers in our intervention communities produced enough surplus of beans to store some for food and seed, as well as sell surplus beans for additional profit.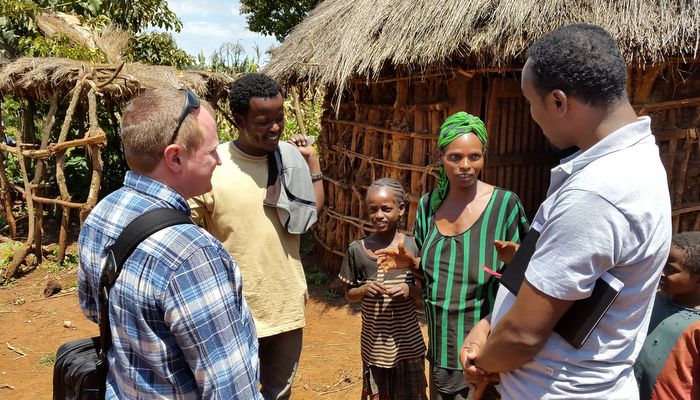 This Nuru farmer harvested more beans this year than she ever has before by intercropping them with maize. According to her, the amount of beans she harvested gave her enough to eat for the rest of the year and save for seed. She even sold three bags of beans and was able to purchase two new goats as assets!
About Douglas La Rose
Agriculture Program Specialist — Douglas is an anthropologist and agriculturalist who has been working in rural Africa since 2005. He received his MA in Applied Anthropology from San Diego State University in 2011 after conducting an extensive quantitative and qualitative research project on agricultural adaptations to environmental change in the Volta Region of Ghana. Douglas has extensive experience in agriculture, having managed an agroforestry project in Ghana that focuses on sustainable cocoa, plantain, banana, and palm nut production.
Read More Stories of Hope