Helping Eunice Grow More Maize
Meet Eunice–a Kenyan farmer who grows maize
Eunice is nearing her 60th birthday. Though now a widow, she is proud to be mother to 10 children and grandmother to over 30 grandchildren. Since 2010 she has been a member of Nuru Kenya's programs. Before, she would farm the whole long rains season and hardly get 3 bags of maize per acre. A few bags is precious little payoff for 6 months of hard labor—spending around 8 hours in the field every day, hoeing the soil, weeding by hand and praying for good rains.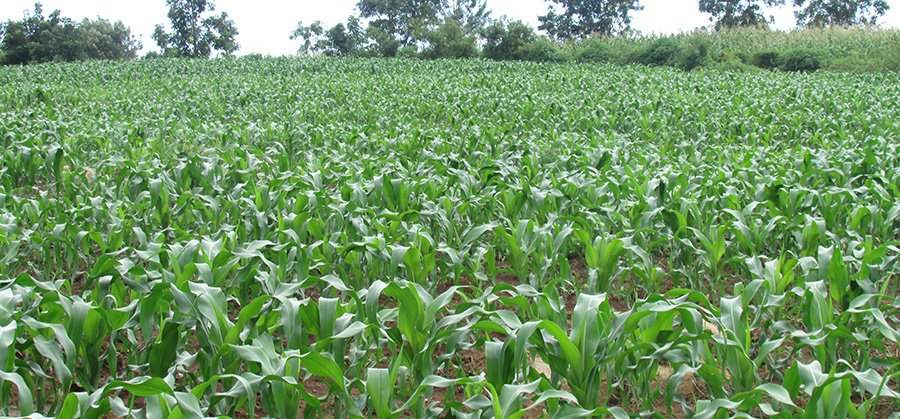 An average Kenyan family consumes roughly 6 bags of maize per year. They use the maize to make ugali, a dish made of ground maize boiled until it's stiff enough to sop up stewed kale and maybe a bit of meat. 
Since Eunice started farming with Nuru Kenya her yields have increased to an average of 14 bags per acre—more than enough to provide for her family. Her highest recorded yield was 18 bags of maize on one acre of land. In 2016, she took a loan for two acres and harvested a record 28 bags!
Having achieved these high yields through her hard work and Nuru Kenya's programming, the extra bags of maize are now on Eunice's mind—how to transport them to market, how to get a fair price and how to not get ripped off by a middleman in the process. 
Thanks to a brand new partnership between Nuru Kenya cooperatives and Nuru Social Enterprises, Eunice has a viable way to sell her surplus for income year after year.
Throughout the growing season, farmers receive training and agronomic extension support from Nuru Kenya cooperatives. While these services have been effective at increasing yields, over the previous years Nuru Kenya realized there is an immediate need to build systems that will improve farmers' access to better markets.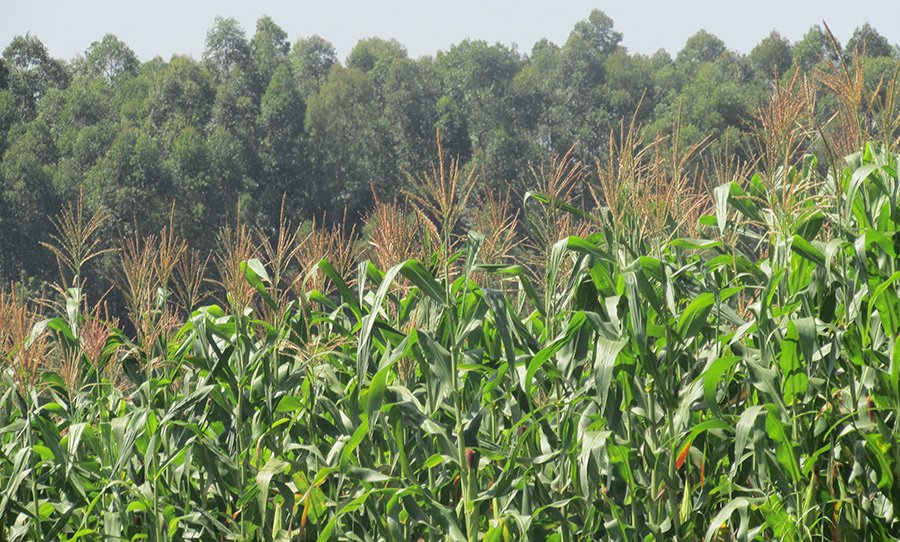 In 2016, Nuru Social Enterprises (NSE) successfully launched a poultry farm in Kisumu. 25,000 chickens arrived in May. Since poultry feed accounts for 60% of expenses in poultry production, NSE looked into manufacturing its own poultry feed as a cost-savings measure. Feed ingredients include whole maize, wheat pollard, wheat bran, cotton seed cake and more.
Nuru Kenya cooperatives aggregated maize from Eunice and other farmers to sell in bulk. NSE bought this maize at a competitive price based on current market value and transported it to its warehouse in Kisumu for milling into poultry feed.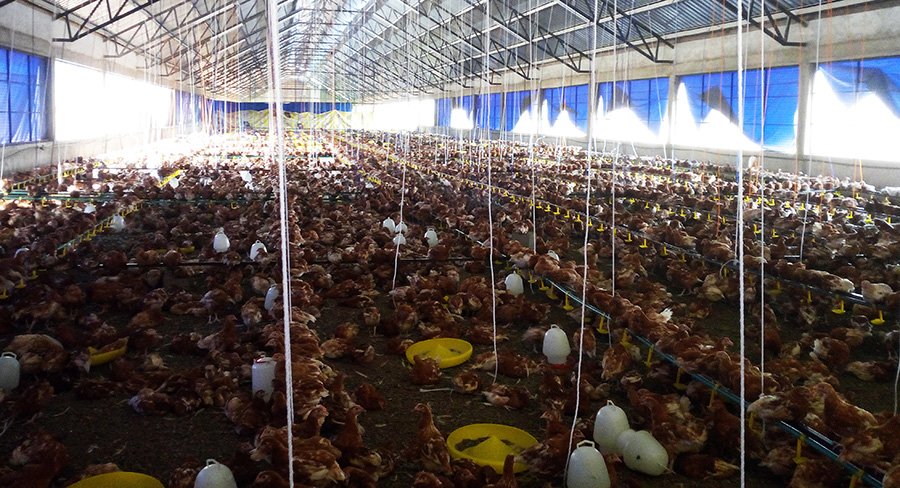 NSE signed its first distributor who will take 15,000 eggs per week. The contract has potential to grow to 60,000 eggs per week. Profits generated from this poultry production will be reinvested in Nuru Kenya. Together, Nuru Kenya and NSE are creating impact through an effective public-private partnership.
Currently five Nuru Kenya cooperatives have been registered and farmers are aggregating and selling their cereals through these business entities. More cooperatives with registrations are in the pipeline.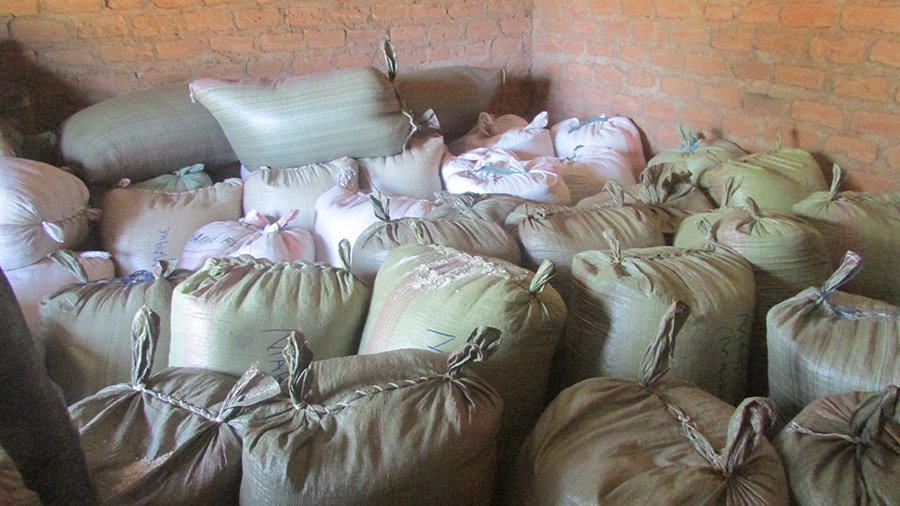 August is aggregation time and Eunice sold 10 bags through her cooperative. She says she will use the proceeds to pay school fees for the grandchildren she supports. The community has also recognized Eunice's efforts and named her interim treasurer for their proposed Mabera Cooperative.
This new partnership is offering a bright future for farmers like Eunice!
About Kennedy Opondo
Market Linkages and Cooperatives Manager—Kennedy joined Nuru Kenya since April 2015 with a wealth of experience in agribusiness management, marketing and the establishment of farmer-owned businesses. Previously, he served as a Business Advisor for Technoserve Kenya (2012-2014); as a Technical Advisor, Community Livelihoods for Action in the Community Environment (ACE) Africa (2007-2011); as as a Marketing Associate for Bayer Crop Science (2004-2007). Kennedy obtained his Undergraduate of Bachelor Science degree in Agribusiness Management from Great Lakes University of Kisumu and his Diploma in Farm Management from Egerton University. He is currently pursuing a postgraduate degree of Masters of Science in Agribusiness Management at Great Lakes University of Kisumu.
Read More Stories of Hope