Established in 2008
Nuru Kenya helps Kenyan farmers and their families lift themselves out of extreme poverty by helping farmers move from subsistence to building thriving farmer-owned and farmer-led cooperative agribusinesses. Nuru Kenya works to end extreme poverty together, one community at a time.
Nuru Kenya works to end extreme poverty together, one community at a time.
Headquartered in Isibania, Nuru Kenya works with farmers in Migori and Homa Bay Counties and plans to expand programming to Baringo and Elgeyo Marakwet Counties by 2025.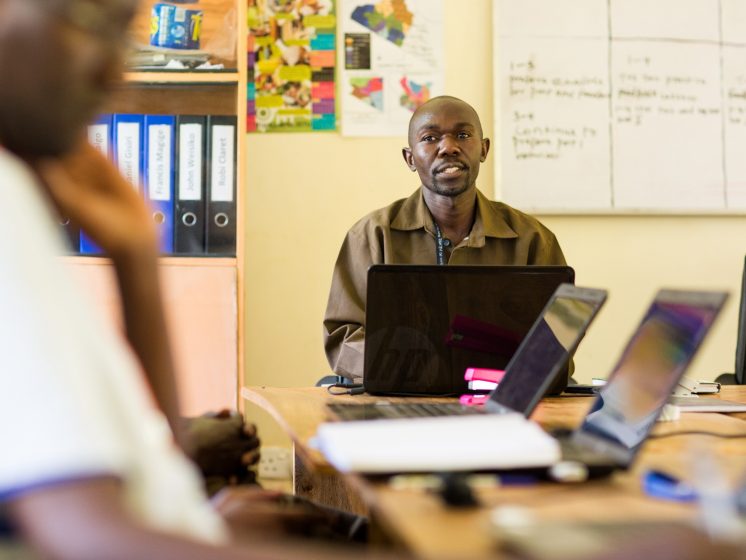 Locally-Led Development
Nuru believes that the best solutions to fighting extreme poverty come from the local community, and we are a 100% locally-led organization with locally-designed solutions built for driving long-term positive impact for our farmers.
Nuru Kenya Model
Nuru Kenya is distinct in its approach because from the beginning we address the problem of extreme poverty with a vision to exit communities as they develop profitable farmer cooperatives.
View the Model In Depth
Our Model Highlights
Exit Strategy

Over a period of five to seven years, Nuru Kenya works together with local cooperative leaders to help them develop the capacity to stand on their own with solid leadership while providing farmers with opportunities to improve their livelihoods through establishing market linkages for both crops and dairy.

Livelihoods Approach

Nuru Kenya helps farmers build sustainable and profitable farmer cooperatives and increase their incomes. Nuru also provides farmers access to regional and international markets to support their families.

Technical and Vocational Education Training (TVET)

Nuru Kenya has identified that there are no locations within Kenya that provide formal training for farming communities who want to organize into cooperatives. Nuru has established a TVET in Migori County with farmers coming from other parts of the country to learn best management practices for starting and managing cooperatives.

Social Enterprise

Aside from its work directly with farmers, Nuru Kenya has established Nuru Social Enterprises, which purchases milk from farmers and processes it to form yogurt which is sold throughout southwestern Kenya.
Increase in Income

Farmers are better equipped to cope with shocks as they diversify livelihoods and increase their incomes.

Increase in Crop Yields

As farmers increase their crop yields, they are able to address household hunger, and sell their surpluses for a profit.

Reduction in Child Mortality

Nuru's approach helps significantly reduce under five child mortality in communities where it works.

Cooperative Profitability

As cooperatives achieve profitability, Nuru is able to step away, leaving behind sustainable local businesses for thousands of farmer entrepreneurs.

SCOPEinsight Score

Nuru Cooperatives exceed regional and international scores for cooperative sustainability.
Awards and Honors
Nuru Kenya has received accolades including:
Acumen East Africa Leadership Fellow
Managing Director Pauline Wambeti participated in this one-year fellowship in 2018 and used the time to develop her team's forward-looking strategy and approach.
Climate Smart Agriculture Project of the Year Finalist
In 2018, Nuru was shortlisted by the Aid and International Development Forum for its innovative approach to climate smart agriculture.
Aid & International Development Forum
For the last several years, several Nuru team members have been invited to share their vision for scaling impactful and locally-led development programs in East Africa and beyond.
Six Best African Nonprofits
The career advice website for the Akilah Institute for Women in East Africa, named Nuru International in 2015 list of The 6 Most Inspiring Companies to Work For in East Africa.
Stopping As Success Case Study
Nuru Kenya was featured in this USAID Funded research project looking at successful exit of international NGOs from local communities. Learn more.
Anthem Award
Nuru Kenya Managing Director Pauline Wambeti was named Nonprofit Leader of the Year in the Humanitarian Action & Services Category in the 2nd Annual Anthem Awards.
Our Team
Coming from a wide array of backgrounds and experiences, our staff are committed to working to cultivate lasting meaningful choices in the most vulnerable and marginalized communities in Kenya by improving the lives and livelihoods of Kenyan smallholder farmers and their families.
Nuru Kenya Strategic Leadership Team
Nuru Kenya Staff
Andrew Chacha

Security & Administration Officer

Ann Kathambi

Cooperatives Accountant

Arkippo Adams

Acting Team Leader - Livelihood

Daniel Gisiri

Training Officer

George Kimani

Animal Feeds Production Officer

Joseph Muniu

Training Officer

Kennedy Koech

Dairy Program Officer

Maureen Jepkemboi

Senior Human Resources Officer

Paul Mwita

Training Officer

Victor Charo

Regional Leadership Team: Regional Training Coordinator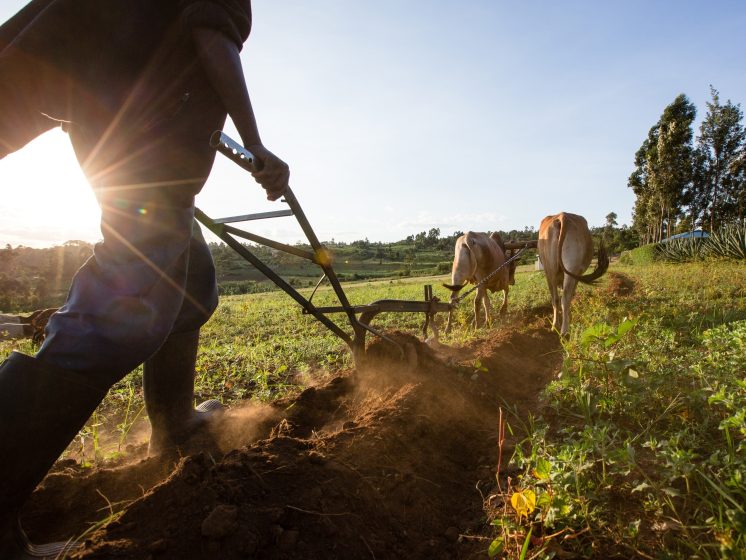 Financials
Nuru Kenya's Financials are managed by Grant Thornton to ensure rigor and transparency. Through this innovative partnership, our team can focus our efforts more on adapting, improving, and scaling our operations.
---
News & Updates
Learn more about our latest efforts in serving farmers and their families.
---
More News & Updates
Contact Us
Want to learn more about our work or support our efforts? Please reach out and we will work to respond promptly.
Contact Us