Our award-winning Monitoring and Evaluation Team uses routine data collection to measure progress toward impact, and we regularly publish our performance and impact metrics.
Evaluation Reports
We employ a mixed-methods, utilization-focused, participatory approach to evaluation whereby community residents, program staff, and other stakeholders collect qualitative and quantitative evidence at discrete points in time.
"As a small foundation looking for big impact, we invest in organizations like Nuru that tackle root causes, show results, and bring innovative models to scale. We value Nuru's commitment to community empowerment, listening and learning."
Sébastien and Julie Lépinard, Directors of the Erol Foundation
Nuru Nigeria Applies Innovative Resilience Capacities Index By 2030, about 80 percent of the world's extreme poor will live in fragile states unable to mitigate economic and security shocks. Nuru…
As Monitoring and Evaluation (M&E) Program Manager for Nuru Kenya, I consistently work with my team to build up different strengths that enable us to objectively monitor and evaluate Nuru…
Ever wonder what your life would have been like if you'd taken a different path—like skipped out on college and started your own business? Married your high school sweetheart? What…
"Believe" is an award-winning short film about Nuru's work in Kenya

15,558
Total acres farmed
$99
Average value of agriculture input loan per farmer
$1,223,580
Total value of agriculture input loans issued
91%
Average agriculture input loan repayment rate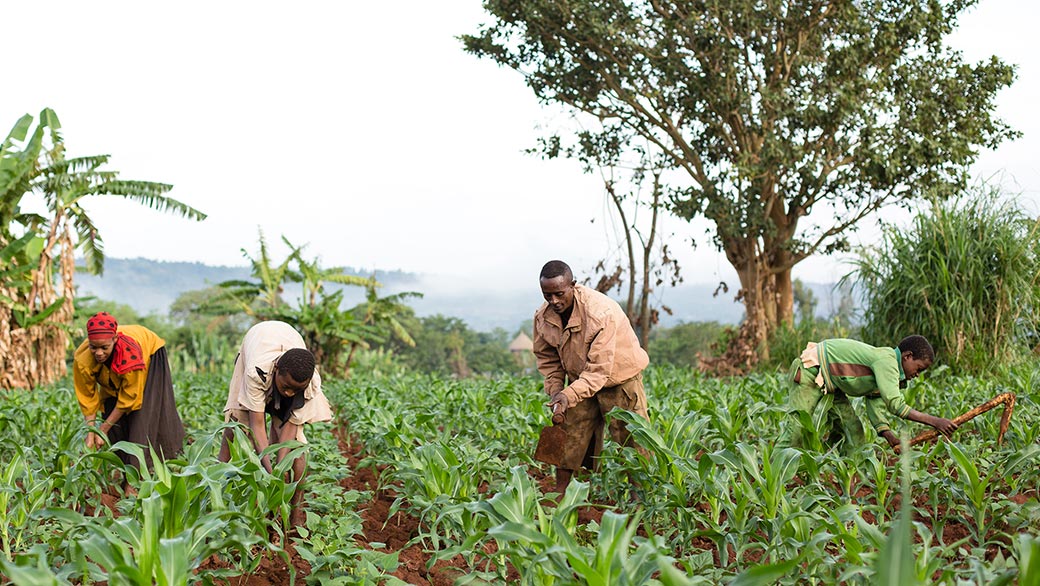 Nuru farmers have greater food security and increased income when compared to non-Nuru farmers. This means that they are more resilient when challenges come their way.

2,524
Total number of farmers enrolled
$11,622
Total savings deposits per quarter
$4.60
Average savings deposits per quarter
100%
Average group savings loan repayment rate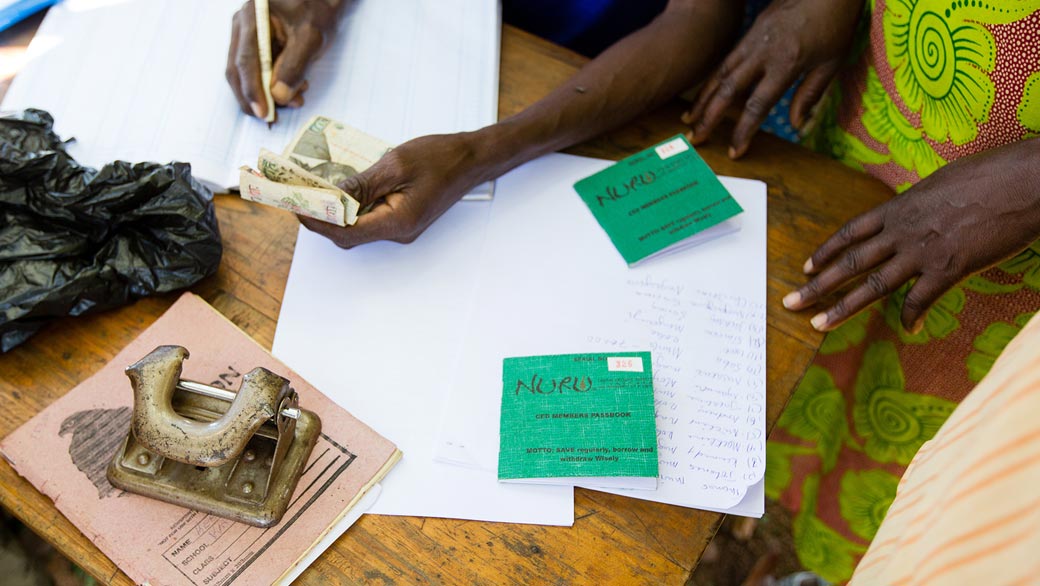 Nuru Farmers who participate in savings clubs are better equipped than individuals who do not have savings to handle financial shocks when they come (e.g. medical expenses, school fees).

13,455
Health-care home visits completed
9
Average home visits completed per household per year
92%
Newborns delivered in a clinic
69%
Newborns visited within first 3 days of life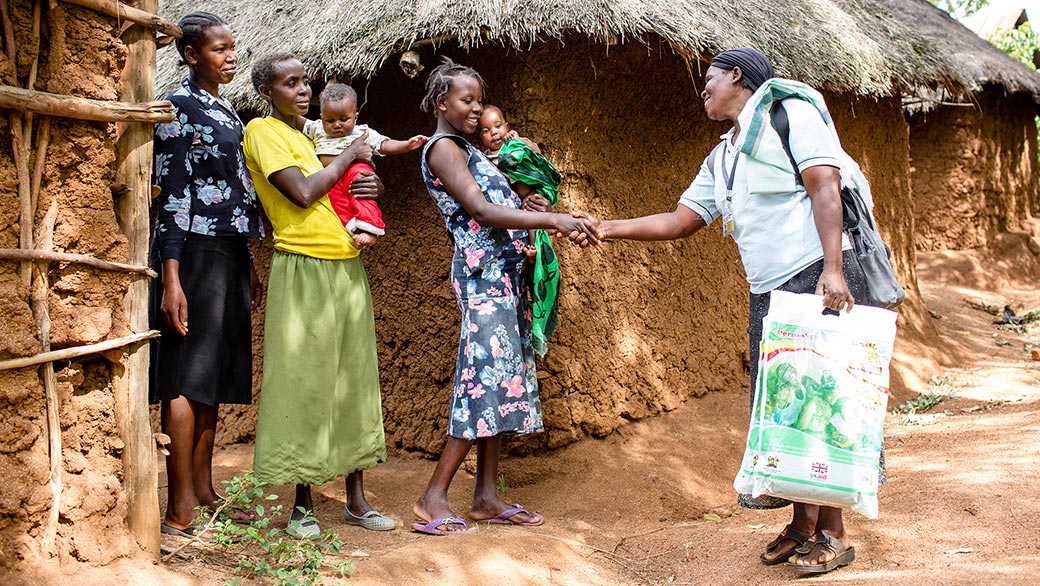 Nuru households show a 25% increase in adoption of healthy behaviors in their homes. By adopting behaviors like treating water, using a latrine, and sleeping under a mosquito net, families can reduce the incidence of preventable disease in their homes and that leads to saved lives and saved money. Deliveries in a clinic and follow-up in the home lead to healthier mothers and newborns.

17
Number of schools receiving educational outreach program
1,260
Total educational outreach sessions
6,017
Number of students reached per quarter
9:1
Average student-to-facilitator ratio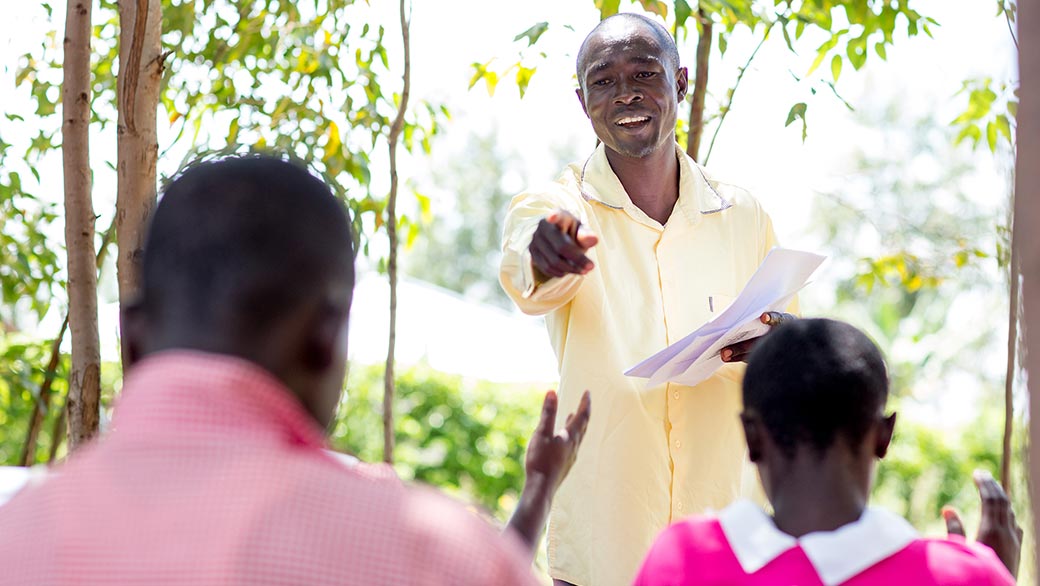 Students who participate in Nuru's Education outreach demonstrate 10% greater English literacy and reading comprehension during school years with the intervention in place. Children with increased literacy perform better in all other subjects. This leads to opportunities to continue their education as well as preparing them for better careers.
Quarterly Reports
We regularly monitor our progress toward achieving positive attributable impact in each program area.
Annual Report
Our goal is for each country project to operate efficiently and effectively without dependency on long-term international support.
View Annual Reports