Give hope to poor farmers in Ethiopia.
Your donation will provide:
Training in proper farming techniques
Loans of maize seed and fertilizer that will be repaid to Nuru at harvest to fund future loans
Savings-led micro-loans and financial planning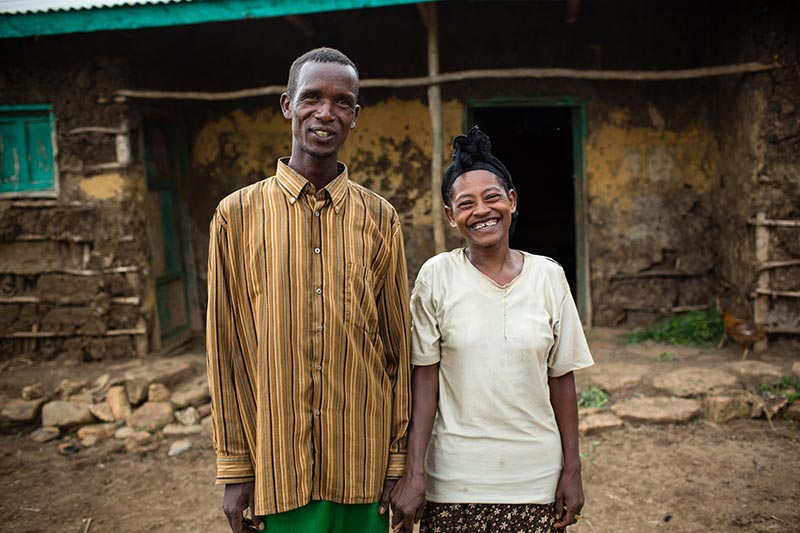 "Nuru is unlike other organizations. It has taught us 'how to fish' instead of just 'giving us fish' so we don't remain poor forever."
Francis Mwita Maroa, Nuru farmer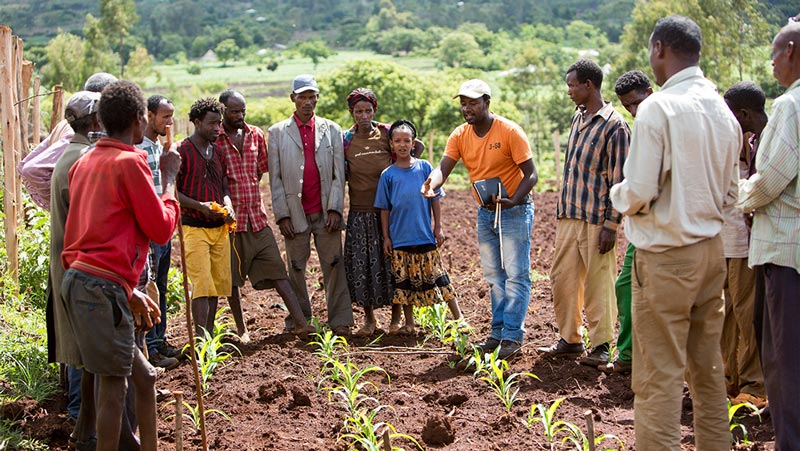 $100
funds one farmer's agriculture loan for one season + his or her share of training and regular visits by a field officer to ensure that his or her crops are growing well
Give Now
$200
funds 2 farmers' agriculture loans for one season + their share of training and regular visits by a field officer to ensure that their crops are growing well
Give Now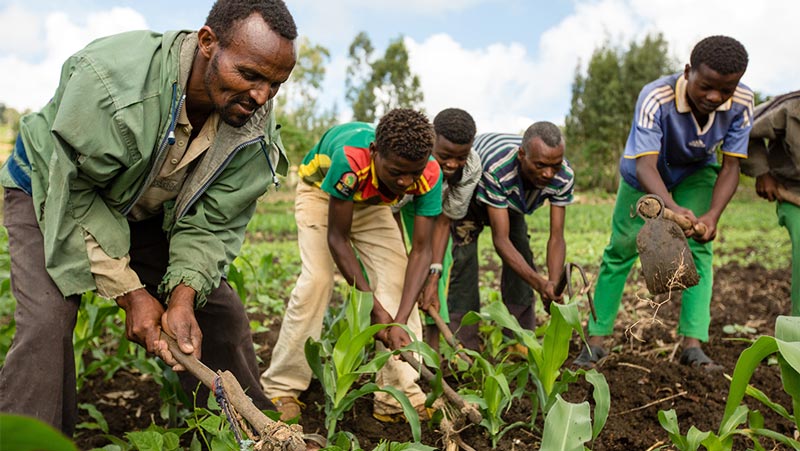 $560
funds a farmers' group's (average 7 farmers) agriculture loans for one year (average 7 farmers)
Give Now
Join our monthly giving program today.
In addition to being the fastest, easiest, and most convenient way to give, monthly giving is also the best way to support our work: it increases Nuru's ability to plan and grow because our income is more predictable; it also saves trees, time, and money.
More importantly, monthly giving demonstrates your personal commitment to creating a world where people living in extreme poverty are empowered to take an active role in making meaningful choices to improve their lives.
Enable your legacy of making the world a better place to live on by including Nuru International in your estate planning. For assistance or acknowledgement please call us at (949) 667-0796 or reach us through our contact form.
Consider making a gift of appreciated stock or mutual fund shares rather than a cash donation. A gift of appreciated property often provides increased tax benefits, along with the satisfaction of contributing to a cause you believe can make a difference.
To donate stock connect with us via our contact form. or use the following link to donate stock through Cocatalyst.org
We are partnered with Goodshop to bring you the best online deals while supporting our Nuru! You can find discounts like Kohls deals where a portion of your money spent will go toward helping end poverty. When buying gift baskets with Harry & David promo codes part of your spending's will help support local leaders. All purchases made using Amazon savings will help us implement local solutions. Your online purchases can help support Nuru!
Many employers sponsor matching gift programs and will match any charitable contributions made by their employees. To find out if your company has a matching gift policy, please enter your employer's name below. If your company offers a matching gift, please fill out the company form and send it to:
Nuru International
5405 Alton Parkway, Ste A-474
Irvine, CA 92604
949.667.0796
info@nuruinternational.org
If you have new laptops, free advertising placements, or pro bono legal counsel you would like to donate to Nuru, please connect with us through our contact form.
Did you know you can give your extra car, truck, or RV to Nuru International as a tax-deductible donation? Call 877-999-8322 for more information or click here to setup your donation online.